Photo Credit: Rawpixel via Unsplash
Few topics cause more division among economists than the age-old debate of whether you're better off paying off your mortgage earlier, or investing that money instead. And there's a good reason why that debate continues; both sides make compelling arguments.
For many people, their mortgage is the largest expense they will ever incur in their lives. So if given the chance, it only makes logical sense you would want to pay it off as quickly as possible. On the other hand, a mortgage is also the cheapest money you will ever borrow, and it's generally considered good debt. Any extra money you obtain could be definitely be put to good use elsewhere.
The reality is, however, a little less cut and clear. For some homeowners, paying off their mortgage earlier is the right answer. While for others, it would be far more advantageous to invest their money.
Advantages of paying off your mortgage earlier
You'll pay less interest: Each time you make a mortgage payment, a portion is dedicated towards interest, and another towards principal (we'll ignore other costs for now). Interest is calculated monthly by taking your remaining balance, the length of your amortization period, and the interest rate agreed upon with your lending institution.
If you have a $300,000 mortgage, at a 4% fixed rate over 30 years, your monthly payment would be around $1,432.25. By the time you finish paying off your mortgage, you would have paid a total of $515,609, of which $215,609 were interest.
If you wanted to lower the total amount you pay on interest, you don't need to make a large lump sum to make a difference. If you were to increase your monthly mortgage payment to $1,632.25 (a $200 a month increase), you would be saving $50,298 in interest, and you'll pay off your mortgage 6 years and 3 months earlier.
Though this is an oversimplified example, it shows how even a small increase in monthly payments makes a big difference in the long run.
Every additional dollar towards your principal has a guaranteed return on investment: Every additional payment you make towards your mortgage has a direct effect in lowering the amount you pay in interest. In fact, each additional payment is, in fact, an investment. And unlike stocks, bonds, and other investment vehicles, you are guaranteed to have a return on your investment.
Enforced discipline: It takes real commitment to invest your money wisely each month instead of spending it elsewhere.
Your monthly mortgage payments are a form of enforced discipline since you know you can't afford to miss them. It's far easier to set a higher monthly payment towards your mortgage and stick to it than making regular investments on your own.
Besides, once your home is completely paid off, you can dedicate a larger portion of your income towards investments, your children or grandchildren's education, or simply cut down on your working hours.
Advantages of investing your money
A greater return on your investment: The biggest reason why you should invest your money instead comes down to a simple, green truth: there's more money to be made in investments.
Suppose that instead of dedicating an additional $200 towards your monthly mortgage payment, you decide to invest it in a conservative index fund which tracks S&P 500's index. You start your investment today with $200 and add an additional $200 each month for the next 30 years. By the end of the term, if the index fund had a modest yield of 5% per year, you will have earned $91,739 in interest, and the total value of your investment would be $163,939.
If you think that 5% per year is a little too optimistic, all we have to do is see the S&P 500 performance between December 2002 and December 2012, which averaged an annual yield of 7.10%.
A greater level of diversification: Real estate has historically been one of the safest vehicles of investment available, but it's still subject to market forces and changes in government policies. The forces that affect the stock and bonds markets are not always the same that affect real estate, because the former are subject to their issuer's economic performance, while property values could change due to local events.
By putting your extra money towards investments, you are diversifying your investment portfolio and spreading out your risk. If you are relying exclusively on the value of your home, you are in essence putting all your eggs in one basket.
Greater liquidity: Homes are a great investment, but it takes time to sell a home even in the best of circumstances. So if you need emergency funds now, it's a lot easier to sell stocks and bonds than a home.

The process of purchasing a home directly from a lender can be long and arduous, but could very well be worth it in the end. If you have your sights on a particular home or are looking to find a deal on your first, working directly with the lender may be your only option. Purchasing a bank-owned home is not for the faint of heart, here are some tips for negotiating the REO process:
1. Be prepared: The condition of bank-owned properties are often poor and hard to show. Past owners may have departed on bad terms, leaving the home in poor condition with foul smells, missing appliances, wires are taken from breakers, gas fireplaces gone, even bathrooms without toilets and sinks.
2. Understand the costs: Maintenance or repairs may be necessary since these homes have been vacant for an unknown period of time–sometimes months or years. Keep in mind, when they were occupied the owners could have been under financial hardship, preventing them from doing regular seasonal care or repairs when needed. Remember as well that the bank is trying to sell the house immediately, so you will receive a financial break in the price rather than a willingness to negotiate on the maintenance and repair issues.
3. Accept the unknown: In traditional real estate transactions, homeowners fill out Form 17 regarding important information about the history of the house. A bank-owned home is either exempt or marked with "I don't know" throughout the document. Not having the accuracy of this 5-page disclosure form could leave you with a lot of unanswered questions on the history of the home.
4. Know what is non-negotiable: The pricing on the house may not get much lower. Some of these properties can be "a dream come true" if you get them at an amazing price, or they could be your worst nightmare. Do your due diligence researching any property, and conduct all necessary inspections to safeguard yourself. Some major repairs may be negotiable, but will likely not reduce the home price.
5. Make a clean offer: The higher the price you can offer, the better. Include your earnest money, keep contingencies to a minimum, and suggest a reasonable closing date. The simpler your offer is, the higher chance you have of the bank accepting your offer or countering in a reasonable time period.
6. Be patient: Consult with a professional who handles bank owned home purchases to help you negotiate the pathway to homeownership. The process of purchasing a bank-owned, foreclosed or short-sale home is typically longer than a typical real estate sale.
Posted on July 16, 2019 at 8:00 am
Jon Holsten
|
Category:

Buying, Windermere Real Estate
|
Tagged

Bank Owned, Blog, Costs, Finance, Financial Plan, Patience, Reward, Risk, Risk vs Reward

In addition to providing shelter and comfort, our home is often our single greatest asset. It's important that we protect that precious investment. Most homeowners realize the importance of homeowners insurance in safeguarding the value of a home. However, what they may not know is that about two-thirds of all homeowners are under-insured. According to a national survey, the average homeowner has enough insurance to rebuild only about 80% of his or her house.
What a standard homeowners policy covers
A standard homeowner's insurance policy typically covers your home, your belongings, injury or property damage to others, and living expenses if you are unable to live in your home temporarily because of an insured disaster.
The policy likely pays to repair or rebuild your home if it is damaged or destroyed by disasters, such as fire or lighting. Your belongings, such as furniture and clothing, are also insured against these types of disasters, as well as theft. Some risks, such as flooding or acts of war, are routinely excluded from homeowner policies.
Other coverage in a standard homeowner's policy typically includes the legal costs for injury or property damage that you or family members, including your pets, cause to other people. For example, if someone is injured on your property and decides to sue, the insurance would cover the cost of defending you in court and any damages you may have to pay. Policies also provide medical coverage in the event someone other than your family is injured in your home.
If your home is seriously damaged and needs to be rebuilt, a standard policy will usually cover hotel bills, restaurant meals and other living expenses incurred while you are temporarily relocated.
How much insurance do you need?
Homeowners should review their policy each year to make sure they have sufficient coverage for their home. The three questions to ask yourself are:
Do I have enough insurance to protect my assets?
Do I have enough insurance to rebuild my home?
Do I have enough insurance to replace all my possessions?
Here's some more information that will help you determine how much insurance is enough to meet your needs and ensure that your home will be sufficiently protected.
Protect your assets
Make sure you have enough liability insurance to protect your assets in case of a lawsuit due to injury or property damage. Most homeowner's insurance policies provide a minimum of $100,000 worth of liability coverage. With the increasingly higher costs of litigation and monetary compensation, many homeowners now purchase $300,000 or more in liability protection. If that sounds like a lot, consider that the average dog bite claim is about $20,000. Talk with your insurance agent about the best coverage for your situation.
Rebuild your home
You need enough insurance to finance the cost of rebuilding your home at current construction costs, which vary by area. Don't confuse the amount of coverage you need with the market value of your home. You're not insuring the land your home is built on, which makes up a significant portion of the overall value of your property. In pricey markets such as San Francisco, land costs account for over 75 percent of a home's value.
The average policy is designed to cover the cost of rebuilding your home using today's standard building materials and techniques. If you have an unusual, historical or custom-built home, you may want to contact a specialty insurer to ensure that you have sufficient coverage to replicate any special architectural elements. Those with older homes should consider additions to the policy that pays the cost of rebuilding their home to meet new building codes.
Finally, if you've done any recent remodeling, make sure your insurance reflects the increased value of your home.
Remember that a standard policy does not pay for damage caused by a flood or earthquake. Special coverage is needed to protect against these incidents. Your insurance company can let you know if your area is flood or earthquake-prone. The cost of coverage depends on your home's location and corresponding risk.
Replacing your valuables
If something happens to your home, chances are the things inside will be damaged or destroyed as well. Your coverage depends on the type of policy you have. A cost value policy pays the cost to replace your belongings minus depreciation. A replacement cost policy reimburses you for the cost to replace the item.
There are limits on the losses that can be claimed for expensive items, such as artwork, jewelry, and collectibles. You can get additional coverage for these types of items by purchasing supplemental premiums.
To determine if you have enough insurance, you need to have a good handle on the value of your personal items. Create a detailed home inventory file that keeps track of the items in your home and the cost to replace them.
Create a home inventory file
It takes time to inventory your possessions, but it's time well spent. The little bit of extra preparation can also keep your mind at ease.  The best method for creating a home inventory list is to go through each room of your home and individually record the items of significant value.  Simple inventory lists are available online.  You can also sweep through each room with a video or digital camera and document each of your belongings. Your home inventory file should include the following items:
Item description and quantity
Manufacturer or brand name
Serial number or model number
Where the item was purchased
Receipt or other proof of purchase photocopies of any appraisals, along with the name and address of the appraiser
Date of purchase (or age)
Current value
Replacement cost
Pay special attention to highly valuable items such as electronics, artwork, jewelry, and collectibles.
Storing your home inventory list
Make sure your inventory list and images will be safe in case your home is damaged or destroyed. Store them in a safe deposit box, at the home of a friend or relative, or on an online Web storage site. Some insurance companies provide online storage for digital files. (Storing them on your home computer does you no good if your computer is stolen or damaged). Once you have an inventory file set up, be sure to update it as you make new purchases.
We invest a lot in our homes, so it's important we take the necessary measures to safeguard it against financial and emotional loss in the wake of a disaster.

Sleek design, open floor plans, and great natural lighting are all appealing characteristics of modern architecture. Over the years, modern design concepts in home building have become more popular, as is the resurgence of interest in modern real estate. More companies, like 360 modern, are specializing in modern properties. Modern homes vary greatly in style; however, they have some unifying qualities that distinguish them from other properties built over the last 60 years. Here are some characteristics often found in modern homes:
Clean geometric lines: The core of modernist values is the simplification of form. Modernist homes have a very 'linear' feel with straight lines and exposed building materials. Furnishings and adornment reflect this value, incorporating vibrant, geometric and abstract designs.
Modern materials: Large windows are abundant in modern architecture, allowing light to fill and expand the interior space, bringing the natural world indoors. Generally, all exposed building materials are kept close to their natural state, including exposed wood beams, poured concrete floors or countertops, stone walls and stainless steel.
Modern homes are well suited for technological and green upgrades, as well including eco-friendly building materials and energy efficient practices. Flat roofs accommodate solar power. Energy efficient appliances work with the aesthetics of modern homes. Modernist landscaping need not require water-thirsty lawns but instead can reflect local flora.
Post-and-beam structure: One classic element in modern architecture is the exposed wood posts and ceiling beams. This style of building has been around for thousands of years; however, modern homes really emphasize the structure, rather than hiding the bones behind drywall.  In new modern homes, the post-and-beam structure can be made out of concrete, iron or other materials. The highly visible horizontal and vertical beams reinforce the clean geometric lines of the space.
Low-pitched gable or shed roof: One of the most differential characteristics of modern homes than more traditional home design is the shape of the roof. Classic modern homes on the west coast generally have a flat or low-pitched roof, highly influenced by architect Joseph Eichler. New urban homes also leverage rooftops for outdoor entertaining space.
Open floor plan:  Modern design strives to "open" the space by eliminating enclosed rooms. For example opening the kitchen and dining room into an open living space, allowing the 'rooms' to flow into one another.
Large windows: Natural light and the incorporation of natural elements are important aspects of modern home design. Large, floor-to-ceiling windows illuminate the open space and highlight the natural landscape. Some new modern homes have adjusted the large windows to open, diminishing the barrier between the indoors and out.
Incorporation of outdoor elements: Frank Lloyd Wright, one of the pioneering modernist architects, incorporated the natural setting into his architecture, most famously with Falling Water. Outdoor elements are incorporated into modern architecture in many ways; through large windows, landscaped terraces, and patios, and through use of natural and organic materials in the building including stone walls, and more.
Minimalism: With open and connected modernist spaces, careful curation of furniture, adornments, and household objects is important to preserving the modernist aesthetic. Generally, modernist homes have art and furniture that reflects the clean geometric lines and the natural materials of the architecture, leaving less space for clutter. Minimalist philosophies of few household items that serve both form and function work well within this design and architectural style.
Posted on July 11, 2019 at 8:00 am
Jon Holsten
|
Category:

Buying, Housing Trends, Selling, Vaulted ceilings
|
Tagged

Blog, Clean Lines, Design, Housing Trends, Interior Design, Minimalist, Modern, Trending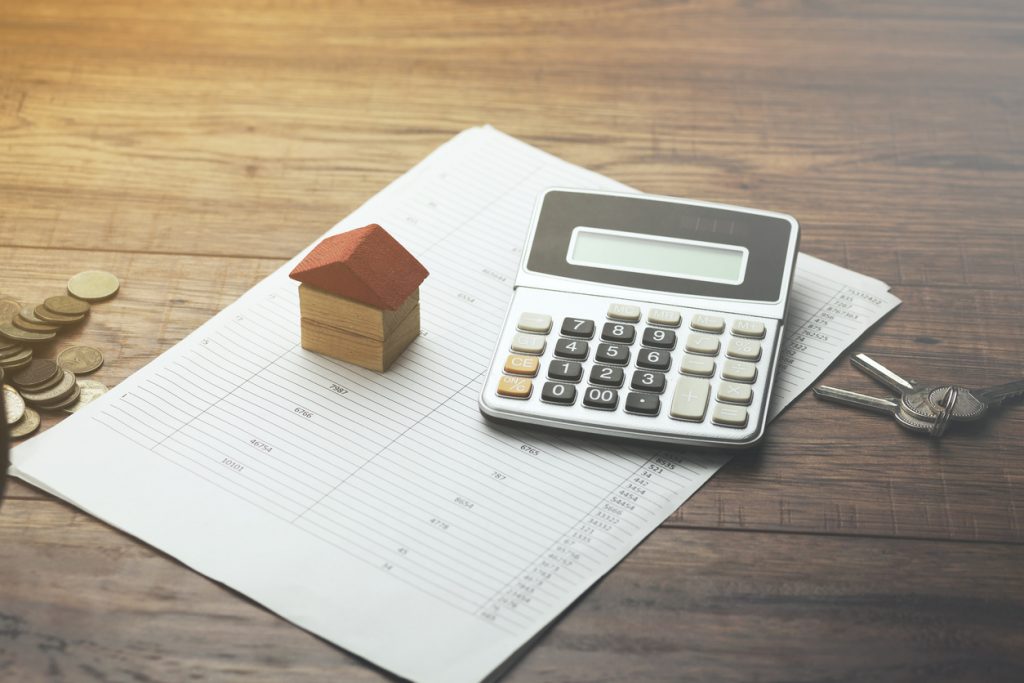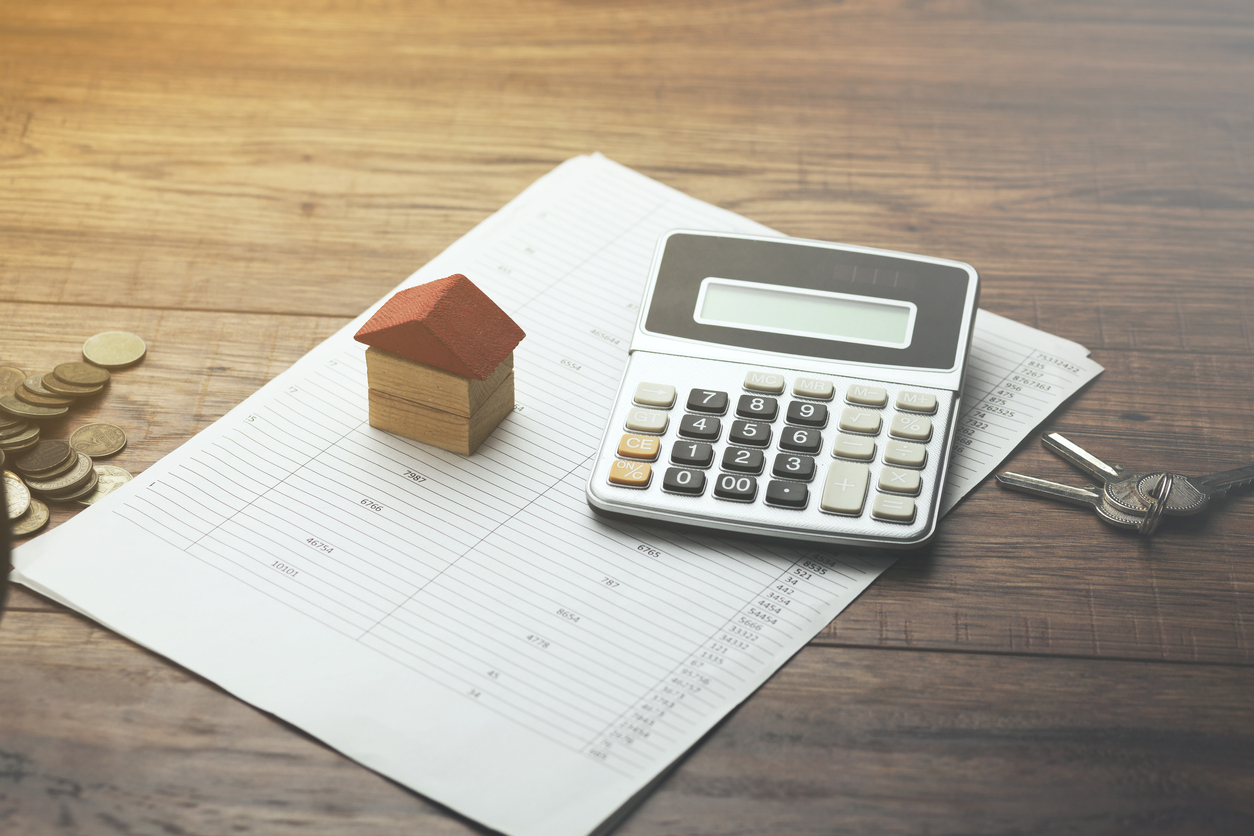 A statistic we keep our eye on is the percentage of homes which sell for at least list price.
In a robust, healthy, market with lower inventory, we will frequently see homes selling for their asking price or even higher.
Here are the number of sales that occur for list price or higher in each of our major markets:
• Fort Collins = 60%
• Loveland = 60%
• Greeley = 71%
• Windsor = 56%
---
There are a couple of things we notice about these numbers. First, well over half of all sales are for at least list price. This means that a buyer needs to be prepared to make a full price offer (or higher) in most cases. This also means that if a seller is priced right and marketed effectively, they should achieve their asking price.
We also notice that these percentages are lower than one year ago. In 2018 these numbers were 5% to 10% higher in each market. This is good news for buyers of course because the bidding wars are not as intense as last year.
Posted on July 10, 2019 at 8:00 am
Jon Holsten
|
Category:

Buying, Fort Collins Real Estate, Homes for Sale, Housing Trends, Loveland Real Estate, Northern Colorado Real Estate, Selling, Timnath Real Estate, Wellington Real Estate, Windermere Real Estate, Windsor Real Estate
|
Tagged

Blog, Buying, Fun Facts, Inventory, List Price, northern Colorado, Real Estate, Sales, Selling, Statistics
Geopolitical uncertainty is causing mortgage rates to drop. Windermere Chief Economist, Matthew Gardner, explains why this is and what you can expect to see mortgage rates do in the coming year.
Over the past few months we've seen a fairly significant drop in mortgage rates that has been essentially driven by geopolitical uncertainty – mainly caused by the trade war with China and ongoing discussions over tariffs with Mexico.
Now, mortgage rates are based on yields on 10-Year treasuries, and the interest rate on bonds tends to drop during times of economic uncertainty.  When this occurs, mortgage rates also drop.
My current forecast model predicts that average 30-year mortgage rates will end 2019 at around 4.4%, and by the end of 2020 I expect to see the average 30-year rate just modestly higher at 4.6%.

We are often asked, "Which is the better buy, a newer or older home?" Our answer: It all depends on your needs and personal preferences. We decided to put together a list of the six biggest differences between newer and older homes:
The neighborhood
Surprisingly, one of the biggest factors in choosing a new home isn't the property itself, but rather the surrounding neighborhood. While new homes occasionally spring up in established communities, most are built in new developments. The settings are quite different, each with their own unique benefits.
Older neighborhoods often feature tree-lined streets; larger property lots; a wide array of architectural styles; easy walking access to mass transportation, restaurants and local shops; and more established relationships among neighbors.
New developments are better known for wider streets and quiet cul-de-sacs; controlled development; fewer above ground utilities; more parks; and often newer public facilities (schools, libraries, pools, etc.). There are typically more children in newer communities, as well.
Consider your daily work commute, too. While not always true, older neighborhoods tend to be closer to major employment centers, mass transportation and multiple car routes (neighborhood arterials, highways and freeways).
Design and layout
If you like Victorian, Craftsman or Cape Cod style homes, it used to be that you would have to buy an older home from the appropriate era. But with new-home builders now offering modern takes on those classic designs, that's no longer the case. There are even modern log homes available.
Have you given much thought to your floor plans? If you have your heart set on a family room, an entertainment kitchen, a home office and walk-in closets, you'll likely want to buy a newer home—or plan to do some heavy remodeling of an older home. Unless they've already been remodeled, most older homes feature more basic layouts.
If you have a specific home-décor style in mind, you'll want to take that into consideration, as well. Professional designers say it's best if the style and era of your furnishings match the style and era of your house. But if you are willing to adapt, then the options are wide open.
Materials and craftsmanship
Homes built before material and labor costs spiked in the late 1950s have a reputation for higher-grade lumber and old-world craftsmanship (hardwood floors, old-growth timber supports, ornate siding, artistic molding, etc.).
However, newer homes have the benefit of modern materials and more advanced building codes (copper or polyurethane plumbing, better insulation, double-pane windows, modern electrical wiring, earthquake/ windstorm supports, etc.).
Current condition
The condition of a home for sale is always a top consideration for any buyer. However, age is a factor here, as well. For example, if the exterior of a newer home needs repainting, it's a relatively easy task to determine the cost.  But if it's a home built before the 1970s, you have to also consider the fact that the underlying paint is most likely lead based, and that the wood siding may have rot or other structural issues that need to be addressed before it can be recoated.
On the flip side, the mechanicals in older homes (lights, heating systems, sump pump, etc.) tend to be better built and last longer.
Outdoor space
One of the great things about older homes is that they usually come with mature tress and bushes already in place. Buyers of new homes may have to wait years for ornamental trees, fruit trees, roses, ferns, cacti and other long-term vegetation to fill in a yard, create shade, provide privacy, and develop into an inviting outdoor space. However, maybe you're one of the many homeowners who prefer the wide-open, low-maintenance benefits of a lightly planted yard.
Car considerations
Like it or not, most of us are extremely dependent on our cars for daily transportation. And here again, you'll find a big difference between newer and older homes. Newer homes almost always feature ample off-street parking: usually a two-care garage and a wide driveway. An older home, depending on just how old it is, may not offer a garage—and if it does, there's often only enough space for one car. For people who don't feel comfortable leaving their car on the street, this alone can be a determining factor.
Finalizing your decision
While the differences between older and newer homes are striking, there's certainly no right or wrong answer. It is a matter of personal taste, and what is available in your desired area. To quickly determine which direction your taste trends, use the information above to make a list of your most desired features, then categorize those according to the type of house in which they're most likely to be found. The results can often be telling.
If you have questions about newer versus older homes, or are looking for an agent in your area we have professionals that can help you. Contact us here.
Posted on June 28, 2019 at 8:00 am
Jon Holsten
|
Category:

Buying, Fort Collins Real Estate, Homes for Sale, Housing Trends, Living, Loveland Real Estate, Northern Colorado Real Estate, Timnath Real Estate, Wellington Real Estate, Windermere Real Estate, Windsor Real Estate
|
Tagged

Blog, Buying, Chrftsmanship, Daily Commute, homes for sale, landscaping, New, Old, Old or New, Style

You'll never have a second chance at a first impression, so let's make it count! When it comes to upping your home's curb appeal, there are plenty of small changes you can make that have a big impact. And best of all, you don't need to call in the pros or spend a fortune to get beautiful results. Below are some helpful and affordable tips.
A Well-Maintained Yard
Mowing: The first step to a well-manicured lawn is to mow it regularly. The experts recommending mowing high because mowing it too short can damage the grass and allow weeds to set root.
Weeds: To prevent weeds like crabgrass use a pre-emergent herbicide in early spring. These herbicides manage the weeds by stopping the seeds from sprouting in your lawn. Broadleaf weeds like dandelions can be stopped by applying granular weed control products.
Feeding: Lawns consume mostly nitrogen, so look for mixes of fast and slow release fertilizers; they will feed your lawn over time while keeping it lush and green.
Watering: Nighttime watering can result in long spans of moisture on the blades, potentially exposing your grass to disease. Consider watering your lawn in the morning – the sun helps dry out the blades throughout the day.
Flowers: You can quickly and affordably dress up your yard with colorful pre-made flower pots and containers. When placing your flower pots and containers remember that asymmetrical arrangements and staggering plants will provided the liveliest setting.
Dress up the Front Door and Porch
Paint: A fresh coat of paint in a pop color can give your home a well-deserved facelift. Get some color inspiration from House Beautiful. 
Replace Old Hardware: Clean off any dirty spots around the door knob, and use a metal polish on the fixtures. Change out house numbers for an updated feel, put up a wall-mounted mailbox, or add an overhead light fixture. Keep in mind that well thought through elements, instead of mix-and-match pieces, will add the most curb appeal.
Create Perfect Symmetry: Symmetry is one of the simplest design techniques to master and is the most pleasing to the eye. Maintain symmetry by flanking your front door with two sidelights (just make sure that your hardware matches); find two urn planters or a unique visual detail to put on either side of your door.
Posted on June 27, 2019 at 8:00 am
Jon Holsten
|
Category:

Buying, Home Maintenance, Landscape, Living, Selling
|
Tagged

Affordable, Blog, Curb Appeal, Front Porch, Home, Homeowner, Lawn Care, Maintaince, Selling

Buying a home is one of the most significant financial and emotional purchases of a person's life. That's why it is so important to find an agent that can not only help you navigate the home search process but one who can also answer your questions and represent your needs from start to finish. Most importantly, your agent should care about your happiness and ensuring that you find the home that best fits your needs.
Here are some qualities to consider when selecting a real estate agent:
Likable. More than likely, you will be spending a lot of time with your agent, so look for someone that you enjoy interacting with.
Trustworthy. One of the best ways to find an agent who you feel you can trust is to ask friends and family for a referral. Another way to do this is to interview different agents and ask for client references.
Effective listener. While your agent can't read your mind, they should be able to make educated recommendations and offer advice by listening closely to your needs. Make sure you talk to your agent about your priorities, what types of features appeal to you, as well as any factors that could be deal breakers. This will arm your agent with everything they need to help find you the perfect home.
Qualified and experienced. Make sure your agent has the qualifications and experience to meet your specific needs. For example, some agents have more experience with short sales, while others might be experts on certain neighborhoods or types of housing. Find someone who is good at what you're looking for. Ask specific questions when you interview them so you can get a better idea of what they're great at, and if they'll be a good fit for your search.
Knowledgeable. A great agent is someone who is out in the neighborhoods, exploring communities, visiting listings, up to date with market and industry news, and collecting all the information that you need to make an informed, confident decision about your real estate needs.
Honest. Your agent should be upfront and honest with you about every aspect of your home search process – even if it involves delivering bad news. The best real estate agents are more concerned about finding the right home for their clients, not just the home that brings in the fastest commission check.
Local. Every community is different and all real estate is local, so it's important to find someone who really knows the local market and can provide you with whatever information you need to familiarize yourself with a particular area.
Connected. A well-connected agent will have relationships with lenders, inspectors, appraisers, contractors, and any other service provider you might need during your home search.
Straightforward. You want an agent who will work hard to help you find the best home, but you also want someone who will be straightforward with you about the process, the market reality, and what is realistic for you.
Committed. Your agent should be in it for the long haul, meaning that they're looking out for your best interests every step of the way, no matter how long the process takes. The best way to find an agent with these qualities is by asking around. In all likelihood, someone within your circle of friends or family will have experiences to share and professionals to recommend, if not, reach out and we can connect you with a qualified and reliable Windermere Real Estate Agent. Contact us here.
Posted on June 25, 2019 at 9:27 pm
Jon Holsten
|
Category:

Buying, Selling, Windermere Real Estate
|
Tagged

Agent, Blog, For Buyers, For Sellers, Looking for an Agent, Qualities, Real Estate Agent, Realtor
Posted in Colorado Real Estate Market Update by Matthew Gardner, Chief Economist, Windermere Real Estate 
The following analysis of the Metro Denver & Northern Colorado real estate market (which now includes Clear Creek, Gilpin, and Park counties) is provided by Windermere Real Estate Chief Economist Matthew Gardner. We hope that this information may assist you with making better-informed real estate decisions. For further information about the housing market in your area, please don't hesitate to contact your Windermere agent.
ECONOMIC OVERVIEW
Colorado's economy continues to grow with the addition of 44,800 new non-agricultural jobs over the past 12 months. This represents a reasonable growth rate of 1.7%. As stated in last quarter's Gardner Report, we continue to see a modest slowdown in employment gains, but that's to be expected at this stage of the business cycle. I predict that employment growth in Colorado will pick back up as we move through the year, adding a total of 70,000 new jobs in 2019, which represents a growth rate of 2.6%.
In February, the state unemployment rate was 3.7%, up from 2.9% a year ago. The increase is essentially due to labor force growth, which rose by more than 84,000 people over the past year. On a seasonally adjusted basis, unemployment rates in all the markets contained in this report haven't moved much in the past year, but Boulder saw a modest drop (2.7%), and the balance of the state either remained at the same level as a year ago or rose very modestly.
HOME SALES
In the first quarter of 2019, 11,164 homes sold — a drop of 3% compared to the first quarter of 2018 and down 13.5% from the fourth quarter of last year. Pending sales in the quarter were a mixed bag. Five counties saw an increase, but five showed signs of slowing.
The only market that had sales growth was Adams, which rose 4.9%. The rest of the counties contained in this report saw sales decline, with a significant drop in the small Park County area.
I believe the drop in the number of home sales is partially due to the significant increase in listings (+45.6%), which has given would-be home buyers more choice and less need to act quickly.
As mentioned above, inventory growth in the quarter was significant, but I continue to believe that the market will see sales rise. I expect the second half of the year to perform better than the first.
HOME PRICES
Home prices continue to trend higher, but the rate of growth is tapering. The average home price in the region rose just 2.1% year-over-year to $456,243. Home prices were .3% higher than in the fourth quarter of 2018.
I anticipate that the drop in interest rates early in the year will likely get more buyers off the fence and this will allow prices to rise.
Appreciation was again strongest in Park County, where prices rose 21.9%. We still attribute this rapid increase to it being a small market. Only Clear Creek County experienced a drop in average home price. Similar to Park County, this is due to it being a very small market, making it more prone to significant swings.
Affordability remains an issue in many Colorado markets but that may be offset by the drop in interest rates.
DAYS ON MARKET
The average number of days it took to sell a home in Colorado rose five days compared to the first quarter of 2018.
The amount of time it took to sell a home dropped in two counties — Gilpin and Park — compared to the first quarter of 2018. The rest of the counties in this report saw days-on-market rise modestly with the exception of the small Clear Creek market, which rose by 26 days.
In the first quarter of 2019, it took an average of 42 days to sell a home in the region, an increase of four days compared to the final quarter of 2018.
Job growth drives housing demand, but buyers are faced with more choice and are far less frantic than they were over the past few years. That said, I anticipate the late spring will bring more activity and sales.
CONCLUSIONS
This speedometer reflects the state of the region's real estate market using housing inventory, price gains, home sales, interest rates, and larger economic factors.
For the first quarter of 2019, I have moved the needle a little more in favor of buyers. I am watching listing activity closely to see if we get any major bumps above the traditional increase because that may further slow home price growth; however, the trend for 2019 will continue towards a more balanced market.
As Chief Economist for Windermere Real Estate, Matthew Gardner is responsible for analyzing and interpreting economic data and its impact on the real estate market on both a local and national level. Matthew has over 30 years of professional experience both in the U.S. and U.K.
In addition to his day-to-day responsibilities, Matthew sits on the Washington State Governors Council of Economic Advisors; chairs the Board of Trustees at the Washington Center for Real Estate Research at the University of Washington; and is an Advisory Board Member at the Runstad Center for Real Estate Studies at the University of Washington where he also lectures in real estate economics.
Posted on June 21, 2019 at 8:00 am
Jon Holsten
|
Category:

Buying, Fort Collins Real Estate, Greeley Real Estate, Homes for Sale, Housing Trends, Loveland Real Estate, Northern Colorado Real Estate, Selling, Timnath Real Estate, Wellington Real Estate, Windermere Real Estate, Windsor Real Estate
|
Tagged

Balanced Market, Blog, Buyers & Sellers, Colorado, Colorado Real Estate, Economics, Economy, Market Update, Spring 2019