As the situation develops with the COVID-19 pandemic, Windermere Real Estate is dedicated to taking steps to reduce the spread of the virus while continuing to work with home buyers. To help with this process, here are some ways you as a home buyer can keep yourself and others safe during the buying process.
WHEN TOURING HOMES
❱ Only tour the property if you feel healthy.
❱ Ask your Windermere agent to show you the property instead of attending an open house.
❱ Drive separately from your agent to the property.
❱ Be considerate of the seller's home and wash or sanitize your hands before entry, touching as little as necessary. While many sellers will likely provide it, bring your own hand sanitizer and use before and after you tour the home. You might also consider wearing disposable gloves for further safety.
❱ Ask your agent to confirm with the seller's agent that they have not recently been sick or in contact with someone suspected of having COVID-19.
❱ Sellers often ask you to take off your shoes when you tour their home or wear protective booties that have been provided. Consider bringing your own booties and throwing them away when you've finished touring.
❱ Be mindful of how much you touch things in the home and minimize contact with doors and hand railings.
❱ Reduce the amount of time spent with other people in the same room. This "social distancing" practice can curb person-to-person spread.
DO NOT TOUR HOMES IF
❱ If you are currently self-quarantined because of illness or other reasons, you should not tour homes in person. Ask your Windermere agent to video chat with you while they tour the home so you can see it virtually.
❱ Do not view homes when you're sick, feeling like you're about to be sick, or getting over an illness.
❱ We do not recommend touring homes after returning from international travel or travel that exposed you to a large group of people in close quarters, like large events.
Every so often we will hear a concern that another housing bubble is forming.
To help answer that question it's valuable to look at the reasons that caused the last one.
There were three main drivers of the bubble that burst in 2008:
Easy Credit – loans were very easy to attain
Over-Leverage – people were using their homes at ATM's
Over-Supply – too many new homes were being built
Now, let's compare that to today:
Stricter Credit – the average home buyer today has a FICO score of 755
High Equity – collectively, U.S. homeowners have $19 Trillion of equity in their homes and collective mortgage debt has not increased for 13 years
Under-Supply – today we are building only two-thirds of the new homes being built in 2004 yet the population is much higher
Given this healthy information, we don't see another housing bubble forming today.
If you would like to see a video recap of our annual Market Forecast you can watch that HERE.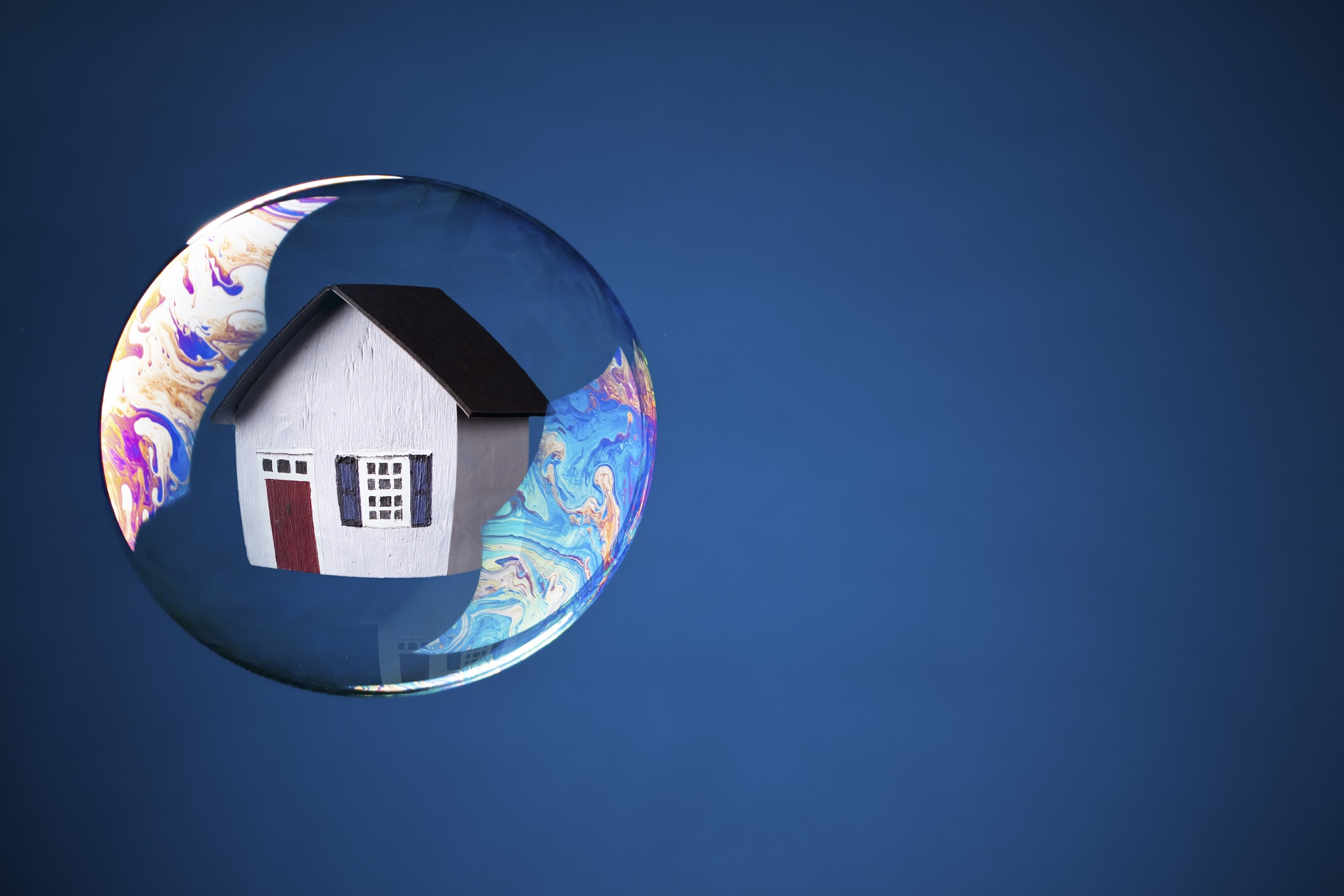 Posted on March 25, 2020 at 8:00 am
Jon Holsten
|
Category:

Buying, Fort Collins Real Estate, Housing Trends, Northern Colorado Real Estate, Selling, Windermere Real Estate
|
Tagged

Blog, Bubble, Bubble Burst, Credit, Equity, Facts, Fun Facts, Leverage, Over Supply, Under Supply

For many people, a home inspection is a hurdle that every homeowner must overcome during the process of selling a home, but it's a useful tool for sellers looking to get the greatest possible value from their home.
Finding Issues
When you're selling a house, a pre-sale inspection can be particularly useful. By uncovering any potential problems your house may have, an inspection can give you an opportunity to address them before your first prospective buyer arrives.
In any market, a pre-sale inspection can give your home a competitive edge. Potential buyers are likely to find the kind of detailed information an inspection provides reassuring—and are encouraged to give your home a closer look.
When does a home inspection make sense?
In addition to routine maintenance and pre-sale inspections, there are a number of circumstances in which a home inspection could greatly benefit a homeowner. If you are not sure, here are a few simple questions to ask yourself:
Was your home inspected when you bought it? If not, an inspection would be beneficial even if your home was a new construction at sale.
If you are an older homeowner who intends to make upgrades in order to stay in the home, it makes sense to hire a professional who can inspect difficult-to-reach areas and point out maintenance of safety issues.
An inspection can alert you to any potential safety issues that could possibly affect a growing family, such as mold, lead, or structural problems. If mold or lead is present, be sure to rely on technicians or labs with specialized training in dealing with these conditions.
Are you buying a home that's under construction? You may want to hire an inspector early on and schedule phased inspections to protect your interest and ensure that the quality of construction meets your expectations.
What doesn't your home inspection cover?
For a variety of reasons, some homes will require special inspections that are not covered by a typical home inspection. A specialty inspection might include a sewer scope, septic system, geotechnical conditions (for homes perched on steep slopes or where there are concerns regarding soil stability) or underground oil storage tank. If you have any questions about whether your home needs a specialty inspection, talk to your real estate agent.
Hire a professional
If you decide to hire a home inspector, be sure they're licensed in your state. They should be able to provide you with their license number, which you can use to verify their status with the appropriate government agency. It's also helpful to ask for recommendations from friends and family members. Even among licensed and qualified home inspectors, there can be a difference in knowledge, performance and communication skills, so learn what you can before you hire a home inspector to ensure that you get the detailed inspection that you want.
What to ask your home inspector
Ask the right questions to make sure you are hiring the right professional for the job.
What does your inspection cover?
Insist that you get this information in writing. Then make sure that it's in compliance with state requirements and includes the items you want to be inspected.
How long have you been in the business?
Ask for referrals, especially with newer inspectors.
Are you experienced in residential inspections?
Residential inspection in a unique discipline with specific challenges, so it's important to make sure the inspector is experienced in this area.
Do you make repairs or make improvements based on inspection?
Some states and/or professional associations allow the inspector to perform repair work on problems uncovered in an inspection. If you're considering engaging your inspector to do repairs, be sure to get referrals.
How long will the inspection take?
A typical single-family dwelling takes two to three hours.
How much will it cost?
Costs can vary depending upon a variety of things, such as the square footage, age, and foundation of the house.
Can I be there for the inspection? Will you go over the inspection report with me?
This could be a valuable learning opportunity. If your inspector refuses, this should raise a red flag.
Are you a member of a professional home inspector association? What other credentials do you hold?
Ask to see their membership ID; it provides some assurance.
Do you keep your skills up to date through continuing education?
An inspector's interest in continuing education shows a genuine commitment to performing at the highest level. It's especially important in older homes or homes with unique elements.
Posted on March 19, 2020 at 8:00 am
Jon Holsten
|
Category:

Buying, Windermere Real Estate
|
Tagged

Coverage, Health & Safety, Home Buying, Inspection, Maintaince, Pre Sale, Professional Inspector, Referrals, Value

Whether you're a first-time homebuyer or you currently own and are looking for a new home, the ideas below will help you better navigate that all-important first step: Finding a property that is both appealing and affordable.
The search for a new home always starts out with a lot of excitement. But if you haven't prepared, frustration can soon set in, especially in a competitive real estate market. The biggest mistake is jumping into a search unfocused, just hoping to "see what's available." Instead, we recommend you first take some time to work through the four steps below.
Step 1: Talk to your agent
Even if you're just thinking about buying or selling a house, start by consulting your real estate agent. An agent can give you an up-to-the-minute summary of the current real estate market, as well as mortgage industry trends. They can also put you in touch with all the best resources and educate you about the next steps, plus much more. If you are interested in finding an experienced agent in your area, we can connect you here.
Step 2: Decide how much home you can afford
It may sound like a drag to start your home search with a boring financial review, but when all is said and done, you'll be glad you did. With so many people competing to buy what is available, it's far more efficient to focus your search on the properties you can afford. A meeting or two with a reputable mortgage agent should tell you everything you need to know.
Step 3: Envision your future
Typically, it takes at least five years for a home purchase to start paying off financially—which means—the better your new home suits you, the longer you'll most likely remain living there.
Thinking of your near future, what life events do you anticipate in the next five or six years? If you're planning to add to the family or change careers, or even rent out a portion of your home to others, share this information with your real estate agent. They will be able to help you evaluate your current and future needs to help find the best home that you can grow into.
Step 4: Visualize your ideal home
When it comes to this step, be realistic. It's easy to get carried away dreaming about all the home features you want. Try listing everything on a piece of paper, then choose the five "must-haves," and the five "really-wants."
For more tips, as well as advice geared specifically to your situation, connect with an experienced Windermere Real Estate agent by clicking here.
Posted on March 17, 2020 at 8:00 am
Jon Holsten
|
Category:

Buying, Fort Collins Real Estate, Northern Colorado Real Estate, Timnath Real Estate, Wellington Real Estate, Windermere Real Estate, Windsor Real Estate
|
Tagged

Affordable, Agent, Blog, Buying, Finding an Agent, First Time Home Buyer, Future, Home, Ideal Home, Money
Here is our interest rate Forecast for the next year.
Our Chief Economist, Matthew Gardner, predicts that rates for a 30-year fixed mortgage will stay between 3.8% and 3.9% for 2020.
He doesn't see rates going above 4.0% until at least the first quarter of 2021.
This is obviously great news for buyers as their payments will stay much lower as compared to having a rate at the long-term average of 7.5%.
If you would like to see the slides from Matthew Gardner's Forecast presentation, we would be happy to get those in your hands.  Just let us know if we can help!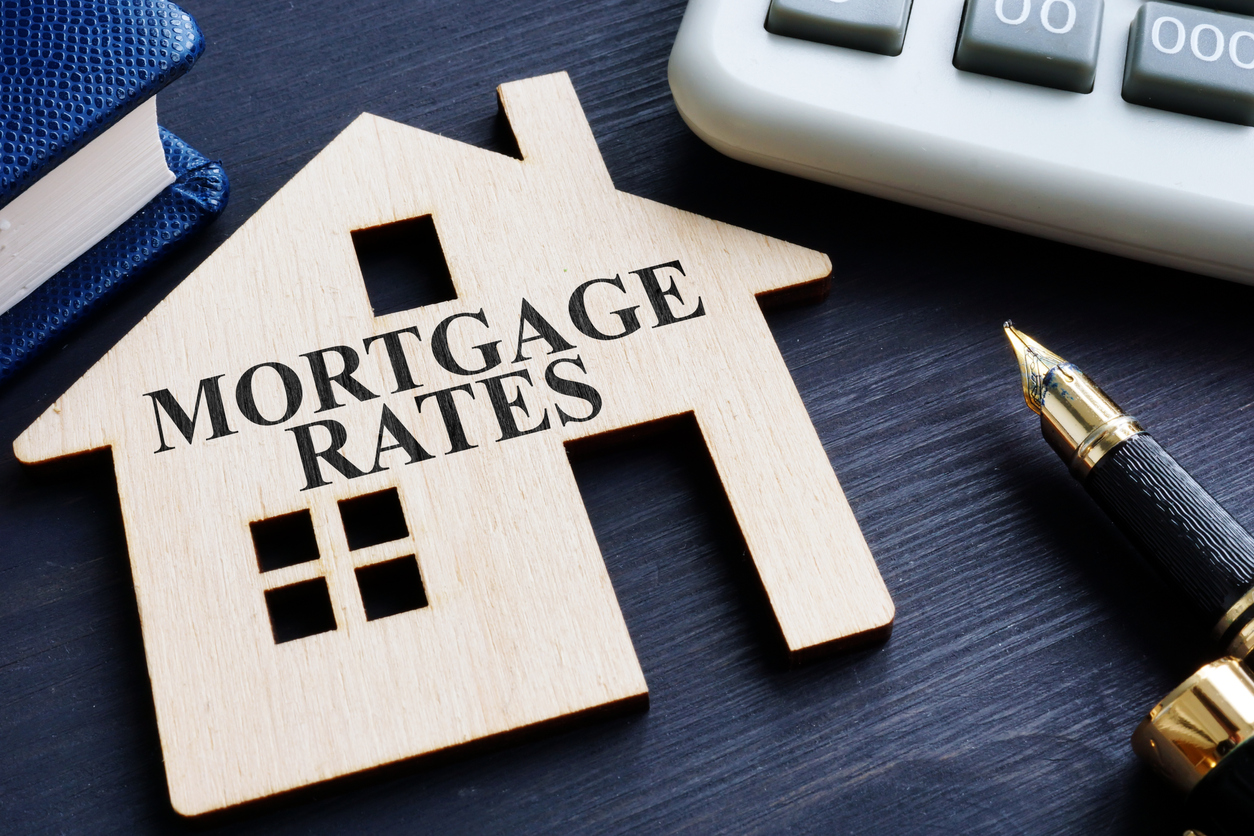 Choosing less space often has to do with a desire to live a life that's simpler. Whether you're retiring, want an eco-friendly, low-maintenance lifestyle or your children have moved away, downsizing might be the best option for you. Here are the advantages and disadvantages to consider before making the move and questions to begin asking yourself now.
Advantages
Increased cash flow.

Spend less on your mortgage payment and you are likely to have more money left over for other needs or desires.

More time.

Cut down on time spent on household chores such as cleaning and vacuuming which will leave you with more hours in the day to do something more enjoyable.

Lower utility bills.

Costs less to heat and air condition a small home.
Less square footage decreases the amount of energy expended.
Reducing energy is better for the environment and it helps keep your home green.

Reduced consumption.

You would likely buy less since you won't necessarily have the room for it.

Minimized stress.

Homeowners who have successfully downsized often feel happier because they are no longer overwhelmed by the demands of a larger home.
Less responsibility, less housework to do, increased cash flow and flexibility equals reduced stress.
Disadvantages
Fewer belongings.

Moving into a smaller space would mean you would need to give away or donate furniture, books, kitchen supplies, etc.

No room for guests.

Hosting holiday dinners might be out of the question for a smaller home.

Space restrictions.

Less space means you could feel cramped.

Lifestyle changes.

For long-term homeowners, downsizing means changing a lifestyle.
What to consider before downsizing
These questions are important to ask yourself because, for some people, downsizing may not be the best option for them.
Does size matter to me?

Think about how much your identity is wrapped in your house.
Is it important for you to have a guest room or a second bathroom?

Will I miss some important things about a more spacious home?

Will moving into a smaller home feel like a step backward?

How will other life events affect my living in a smaller home?

Consider possible scenarios you may not expect such as adult children moving back home or if you plan to add a child.
The Cost to You
How much will it cost to replace the furniture?

When you move into a smaller home this means you might have to downsize your furniture to make room.

How much will it cost to get rid of the stuff I don't need or won't fit?

It's important to have a plan for how you're going to sell or give away the things you don't need.
Consider things like family heirlooms. What are you going to do with all your antiques or treasures that your smaller home may not be able to accommodate?

How much will I get when I sell my current home, and will it help cover the cost of buying my new home?
If you know downsizing is the right option for you, you're probably asking yourself, "Should I sell first and then buy or buy first and then sell?". When you're ready to discuss your options, talk to an experienced Real Estate Agent. 
Posted on February 24, 2020 at 8:00 am
Jon Holsten
|
Category:

Buying, Living, Selling, Windermere Real Estate
|
Tagged

advantages, Blog, cash flow, Cost, disadvantages, Downsizing, lower utility bills, minimized stress, more time, space restrictions
Housing affordability is a hot topic especially after the strong price appreciation that has occurred in our market over the last 7 years.
Here's some interesting research on affordability…
Each quarter the National Association of Home Builders measures affordability in hundreds of markets across the Country.
Their method is to count the number of homes in a market that could be purchased with that particular market's median income.
For example, San Francisco is the least-affordable market where only 8.4% of the homes could be purchased with their median income.
The most-affordable is Monroe, Michigan where 95.3% of the homes could be purchased with their median income.
Guess where all of the 10 least-affordable markets are.  California!
Guess where almost all of the 10 most-affordable markets are.  The rust belt (cities in Michigan, Ohio, upstate New York, etc.)
The U.S. average is 63.6%.
Metro Denver comes in at 55.3% and Northern Colorado at 54.5%.
So, roughly half of the homes in our market could be purchased with our local median income.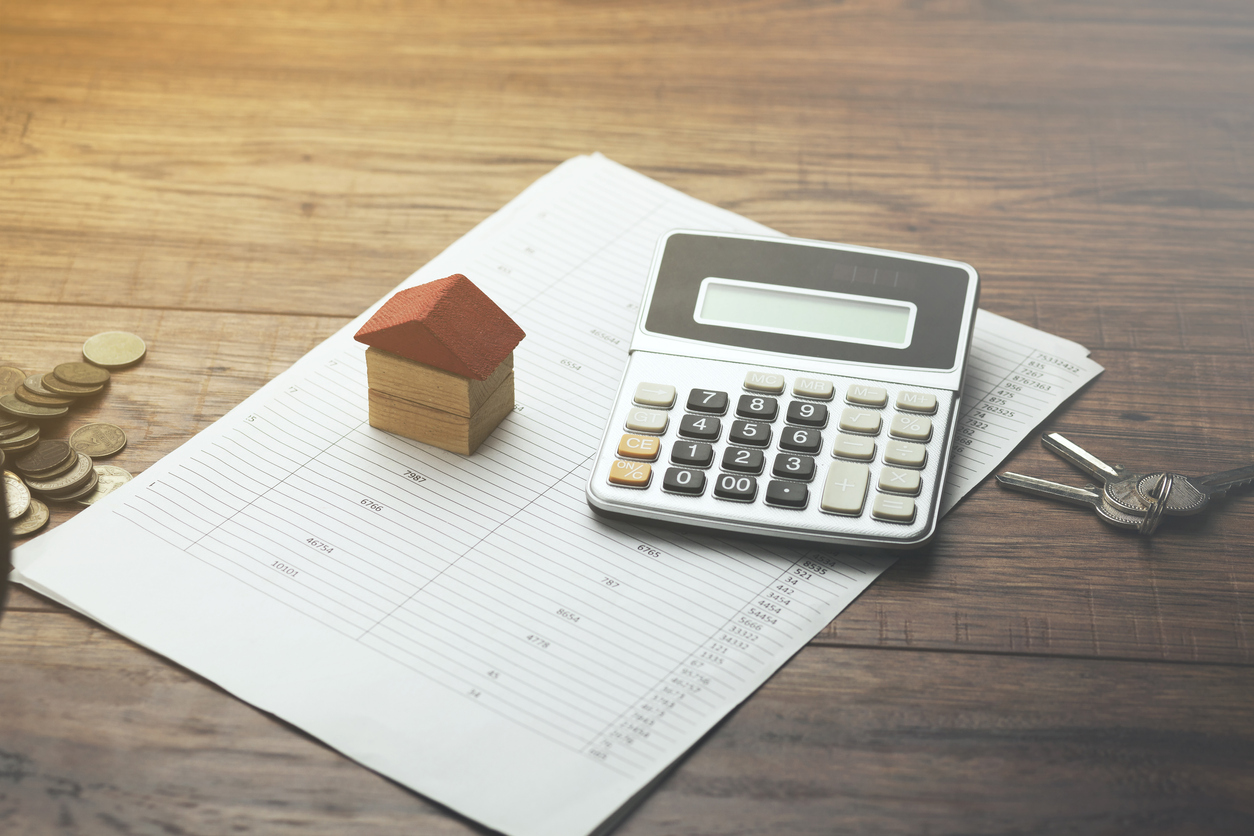 Posted on February 21, 2020 at 8:00 am
Jon Holsten
|
Category:

Buying, Fort Collins Real Estate, Homes for Sale, Housing Trends, Northern Colorado Real Estate, Selling, Timnath Real Estate, Windermere Real Estate
|
Tagged

Affordability, Blog, California, Colorado, Fun Facts, Median Income, National Association of Home Builders

Whether you're a skier who loves the mountain slopes of Colorado, a lover of the beaches of Southern California, or a potential retiree seeking to escape the snow-laden Northeast for the wide-open, sunny lands of Arizona, there are homes available to meet a wide range of budgets. The biggest decision a potential second homeowner must make is whether they are going to solely own their vacation home or turn it into a vacation rental. Here are the advantages and disadvantages to both options:
Investing in vacation rentals
Pros:

A good vacation rental property generally provides a healthy rental revenue which could potentially cover mortgage payments while also generating healthy additional profit.
Using an online short-term rental service like Airbnb makes it convenient to manage your rental property. Their website interface makes pricing, marketing, and communication with potential guests quite straightforward and easy. Airbnb will also oversee the billing process for you.
You may qualify for federal tax breaks and deductions related to your investment property. Everything from professional fees or commissions – including property management services- to cleaning and maintenance are potential tax write-offs.

Cons:

Vacation rentals can be costly to manage, both in terms of time and money. These properties may require seasonal upkeep and special maintenance considerations. You may even incur costs to maintain or monitor the property even when it's not actively being utilized.
Vacation rental properties are particularly sensitive to seasonal fluctuations and economic downturns, which could leave you financially exposed if you suffer a lack of booking revenue.
Many states and cities are cracking down on short-term rental services. In California, for example, the fight has been primarily local, reaching a fever pitch in the San Francisco Bay Area. Increasingly state and local municipalities are seeking to reign in short-term vacation rentals, which could put a damper on potential revenue from these properties.
You may experience higher renovation and repair costs on a short-term rental. Most travelers expect the latest appliances and furnishings, so you will have to update every few years. Unfortunately, short-term renters are less likely to report any necessary repairs and guests are far less likely to treat the property with respect since there's no sense of ownership or obligation.
Owning a vacation home
Pros:

Long-term profits: While assets fluctuate in value in the short term, vacation properties are more likely to retain their value and appreciate because they are located in popular areas with a geographically limited supply.
Familiarity: Returning to the same place time and after time can be comforting as you become familiar and comfortable with the location. It allows you the freedom to be yourself and the opportunity to expand long-term friendships with residents.
Convenience: The ability to conveniently store items that are used exclusively at the second home simplifies travel and packing.
Retirement head starts: Though we may love where we work and live, every place has its drawbacks. A common goal of retirement is to have a place to retreat for the times of the year we dislike the most at our main residence. Locating and buying a second home prior to retirement enables you to experience the benefits of a refuge before actual retirement, a time to correct and amend your plans if the reality is different than the dream.

Cons:

Initial purchase costs: Most people have higher expectations for a property that they intend to own, rather than to rent. These expectations can translate into high prices.
Home maintenance: As the homeowner, you are responsible for all home maintenance work.
Travel time: A second home will be located hours from your primary residence, requiring either long auto trips or airline flights.
Inflexibility: If you are paying a significant amount of money each month for a second home, you may feel that you need to constantly visit the property to justify your investment.
Posted on February 17, 2020 at 8:00 am
Jon Holsten
|
Category:

Buying, Northern Colorado Real Estate, Windermere Real Estate
|
Tagged

Cons, flexibility, income producing investment, long term, maintenance, Money, owning, owning a vacation home, Pros, Pros and Cons, Retirement, short term rentals, Time, travel time, Vacation Home
In honor of Valentine's Day, here are some Northern Colorado stats we think you will love: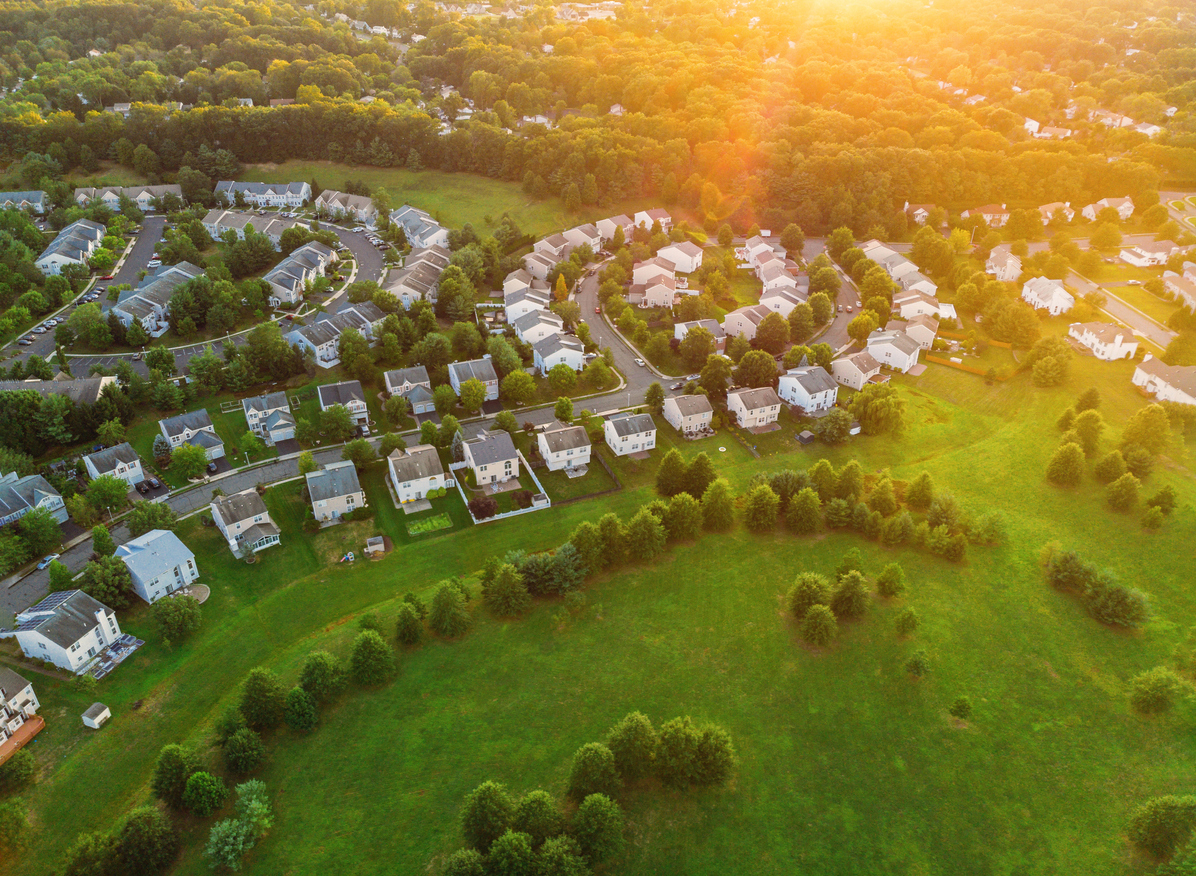 Prices are up 3.5% compared to last year
Inventory is up 10% which means there is more selection for buyers
We just had the most active January in terms of closings in over 10 years
Well over 13,000 residential properties representing $5.4 Billion of volume has sold in the last 12 months
If you would like to see a video recap of our annual Market Forecast you can watch that HERE.
Posted on February 14, 2020 at 5:26 pm
Jon Holsten
|
Category:

Buying, Fort Collins Real Estate, Housing Trends, Northern Colorado Real Estate, Selling, Windermere Real Estate
|
Tagged

Blog, Friday Fun Facts, Home Prices, Inventory, January, northern Colorado, Stats
Millennials often get a bad rap.  One of the myths about Millennials is that they don't own homes and will be renters forever.
Not true!  Especially on the Front Range of Colorado.
Based on research by our very own Chief Economist, Matthew Gardner, Millennials make up a significant percentage of all home buyers in Metro Denver and Colorado.
In Metro Denver, 50% of all buyers last year were in the Millennial demographic.
In Northern Colorado, the number is 41%.
It turns out that Millennials, as they move into their mid to late 30's, see the value of home ownership and are at the point in their lives where it makes sense to own instead of rent.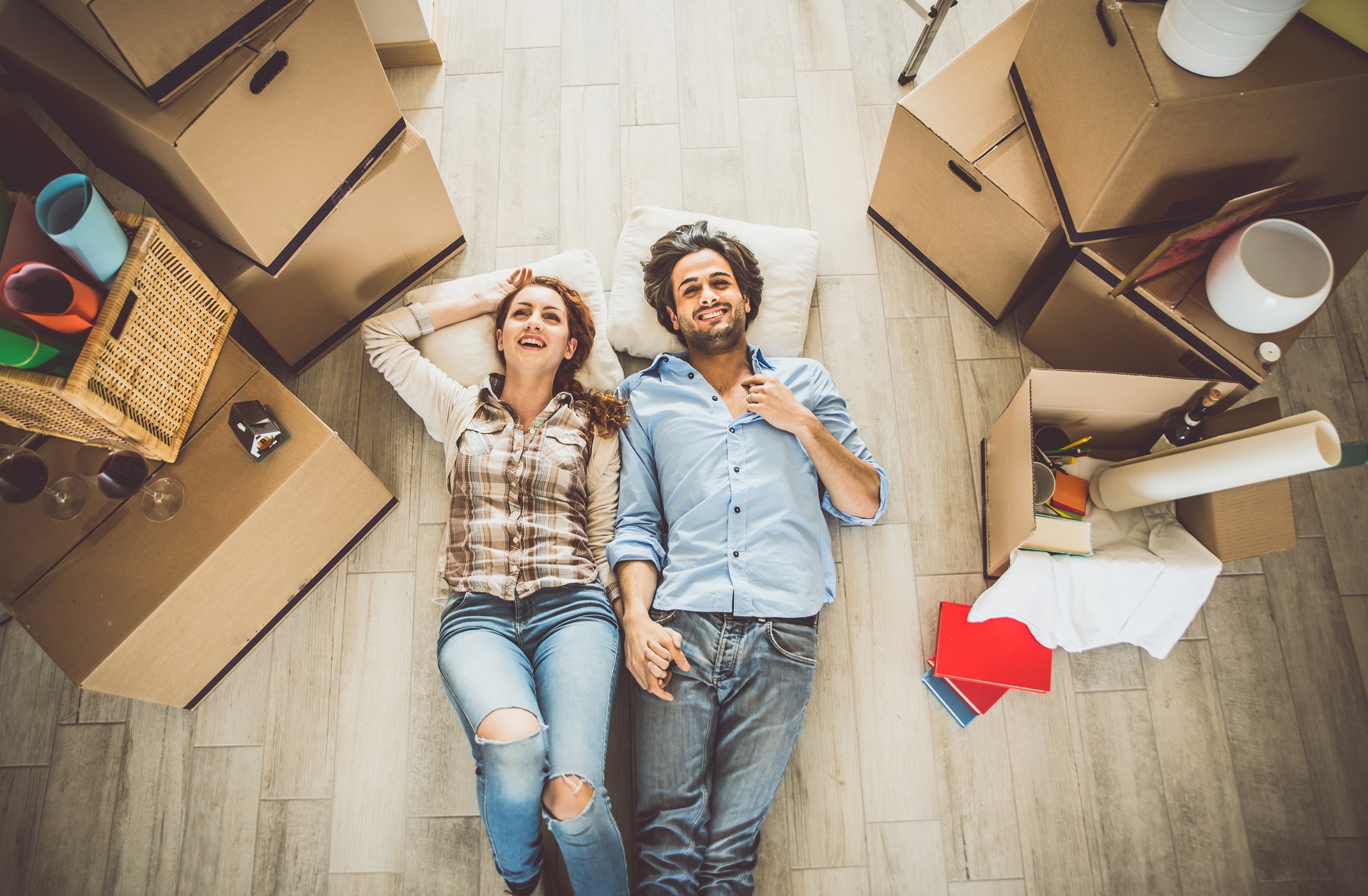 Posted on January 17, 2020 at 6:10 pm
Jon Holsten
|
Category:

Buying, Fort Collins Real Estate, Northern Colorado Real Estate, Selling, Windermere Real Estate
|
Tagged

Blog, Buying, Demographic, Front Range, Fun Facts, Home Buyer, Homeowner, Millenials