Millennials often get a bad rap.  One of the myths about Millennials is that they don't own homes and will be renters forever.
Not true!  Especially on the Front Range of Colorado.
Based on research by our very own Chief Economist, Matthew Gardner, Millennials make up a significant percentage of all home buyers in Metro Denver and Colorado.
In Metro Denver, 50% of all buyers last year were in the Millennial demographic.
In Northern Colorado, the number is 41%.
It turns out that Millennials, as they move into their mid to late 30's, see the value of home ownership and are at the point in their lives where it makes sense to own instead of rent.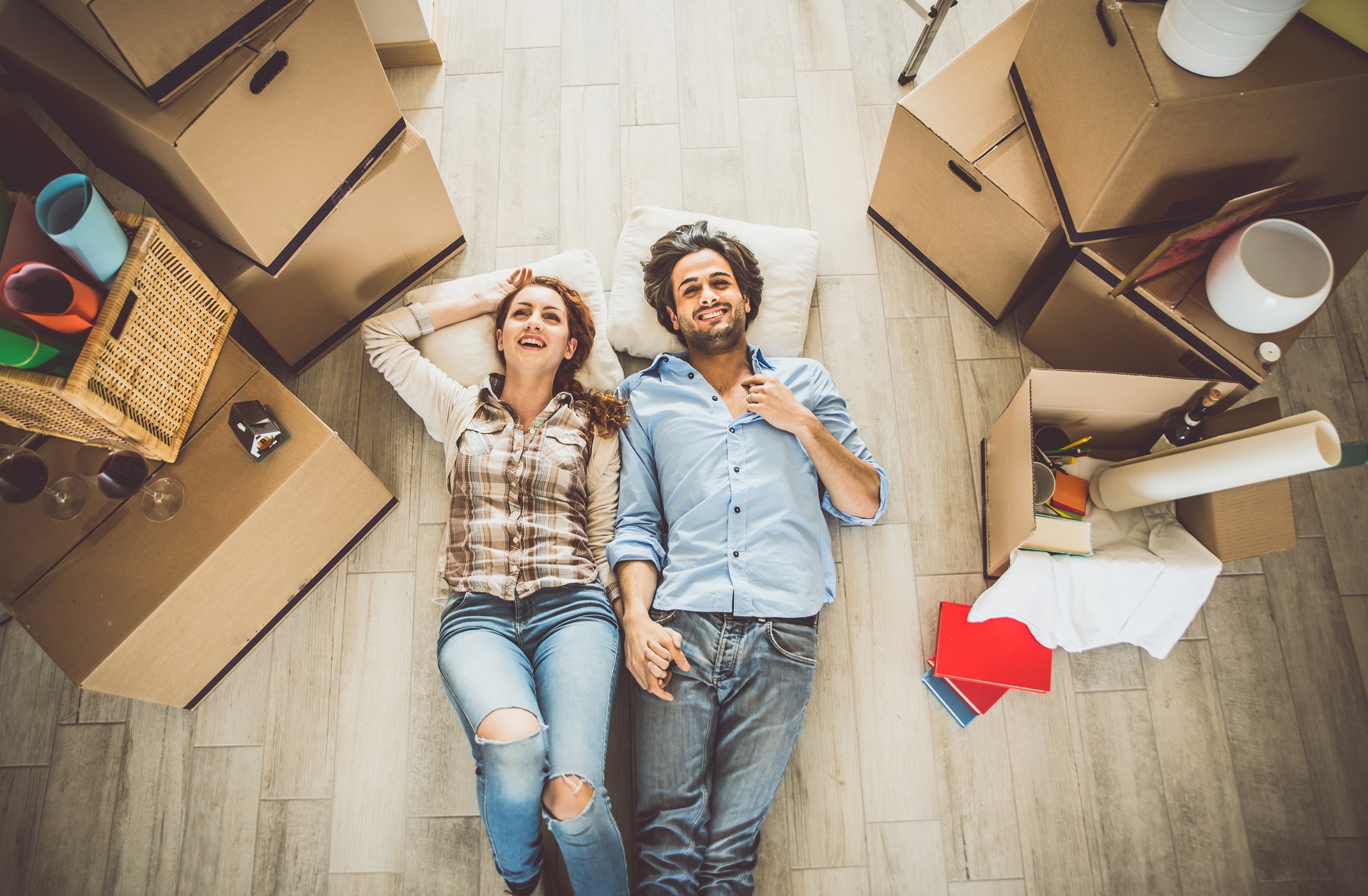 Posted on January 17, 2020 at 6:10 pm
Jon Holsten
|
Category:

Buying, Fort Collins Real Estate, Northern Colorado Real Estate, Selling, Windermere Real Estate
|
Tagged

Blog, Buying, Demographic, Front Range, Fun Facts, Home Buyer, Homeowner, Millenials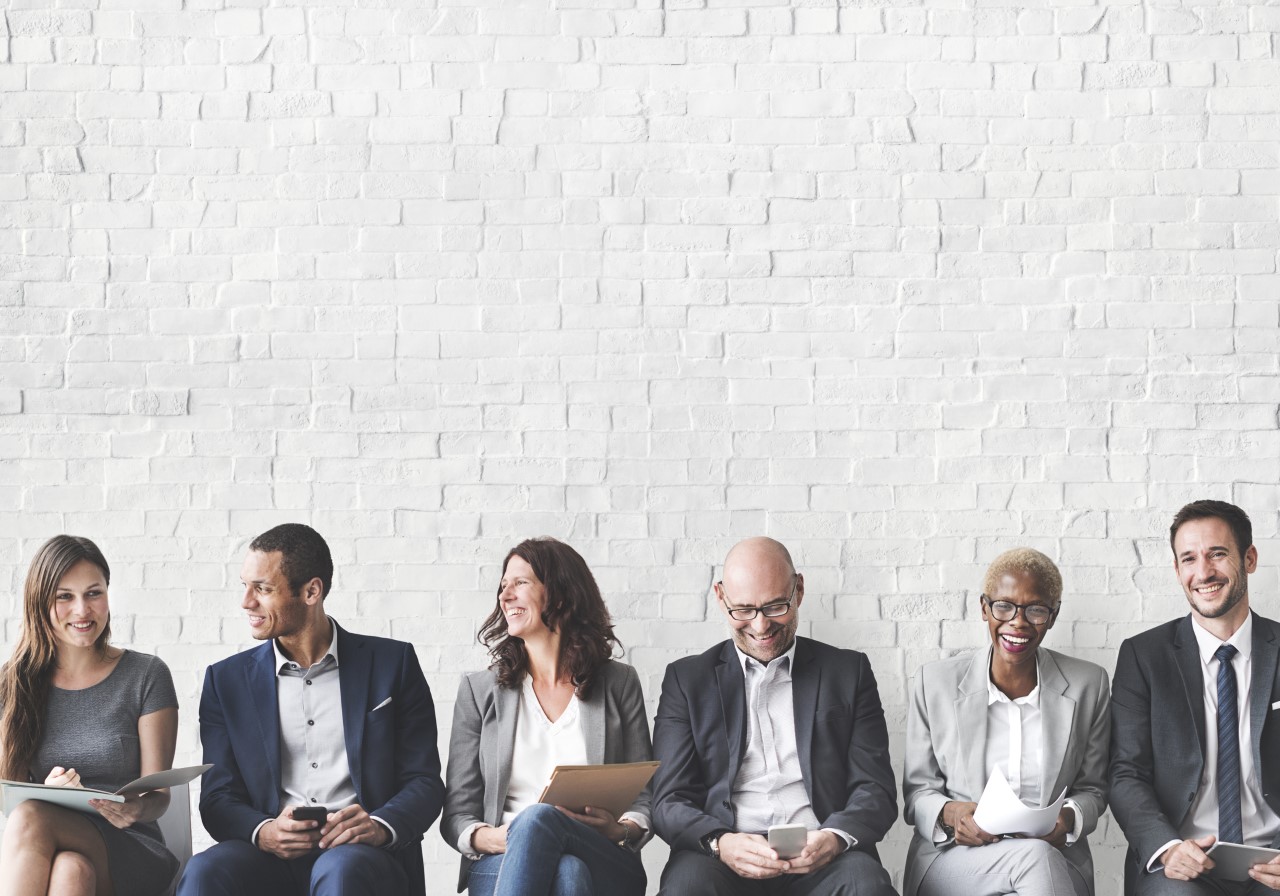 There is an abundance of great news when it comes to employment in Colorado.
The unemployment rate is incredibly low at 2.7% which is almost a full percentage point lower than the U.S. average.
According to the Bureau of Labor Statistics, Metro Denver added 28,300 jobs over the last year which ranks 15th out of all metropolitan areas nation-wide, many of which have much larger populations than Denver.
While this is positive news, what is even more remarkable is what is happening in the other, smaller cities along the Front Range.
Anytime job growth exceeds 2.0% per year, it is a sign of a very healthy economy.
Here is what the other Cities have seen in terms of job growth over the last 12 months.
• Fort Collins 2.6%
• Greeley 2.5
• Colorado Springs 1.9%
Posted on December 9, 2019 at 8:00 am
Jon Holsten
|
Category:

Buying, Fort Collins Real Estate, Greeley Real Estate, Housing Trends, Johnstown Real Estate, Living, Loveland Real Estate, Northern Colorado Real Estate, Timnath Real Estate, Wellington Real Estate, Windermere Real Estate, Windsor Real Estate
|
Tagged

Blog, Economy, Front Range, Fun Facts, Job Growth, Jon, Metro Denver, Unemployment, Unemployment Rate

Investing in a home is a great way to build passive income but earning from your investment will take a little groundwork to become a well-oiled machine. This is your beginner's guide to owning an investment property so you can set up that foundation properly to avoid future headaches.
Make sure it's livable
It's important to start with your home inspection before you start making plans. Use the inspection report to prioritize the maintenance issues.
Before a tenant moves in, make sure the home is livable. Handle the important items that affect the livability of the property, either now or in the near future. If the inspector noticed a leak in the roof or holes that could lead to infestation, take care of those first. Other maintenance issues to prioritize are the fuel and the hot water source.
If your city has inspection and registration requirements, be sure to cross check those inspection checklists with your current property. If the property wouldn't pass now, make sure it will pass by the time the city sees it.
Upgrade the space
Once your property is in livable condition, it's time to upgrade. If you have any left-over budget after the necessities are handled, consider adding a bedroom or a bathroom where you can find the space. These rooms heavily impact the rental price, and the more you have the higher the price. If there's no space for another bed or bath, think about finishing the basement or upgrading some of the appliances to make the property more attractive to potential tenants.
Use similar properties in your neighborhood as your inspiration. These units are your competition, think about what you can add, or even take away, that would help you compete. Ask yourself what about your home is unique and in what ways does that affect your rentability? If every unit in your area has hardwoods, how can you make your carpeted home appealing? Maybe new carpet? Or is switching to hardwoods, or vinyl laminate that looks like wood, worth it?
Market it to future tenants
You need two things in your listing: 1) Great Photos 2) An Amazing Description
After you've perfected the property, it's time to tell potential tenants that it's available. Creating the listing is essential in drawing eyes on the unit so you can show it to as many people as possible.
Renters looking to move are quick to make their first impression of a property with thumbnail photos on a map. So, take lots of great, bright, photos of the entire place to showcase the amenities and show potential tenants what it looks like, then choose the best photo to be the first in the lineup. Remember to get the lighting is just right to show every corner of the listing. Dark photos scare tenants away, making them think the unit is dingy and dirty. Light and bright photos show a clean home that's move-in ready. They can imagine themselves living there a lot easier than in dark and cramped looking units.
Next, they'll read the description. This is again where other listings in your area can help you.
Read other listings to structure your description and to draw inspiration on what tenants might think is important. Find the selling points and emphasize those above the unique features, especially if those unique features are obvious in the photos.
Posted on December 2, 2019 at 8:00 am
Jon Holsten
|
Category:

Buying, Fort Collins Real Estate, Housing Trends, Northern Colorado Real Estate, Windermere Real Estate
|
Tagged

Bathrooms, bedrooms, Condition, condition of the home, description, Flooring, great photos, Hardwood Floors, inspection report, Investment, Investment Property, laminate, livable, maintenance, neighborhood inspiration, new carpet, Photos, Rent, rental price, rental prices, Renters, Updates

Here is a fact…
If you have ever thought about owning a new home, the last two months of the year are usually the best time to make that happen.
Here's why…
Many builders have year-end goals and sales quotas to hit.  If they have a "standing inventory" of homes that are completed but not sold, they are typically motivated to sell these homes by the end of the year.
This dynamic can be especially true for publicly-traded builders who are even more motivated to hit year-end sales numbers.
Up and down the Front Range there are beautiful new homes in fantastic neighborhoods.  The builders of these homes may be happy to make concessions and provide incentives as long as you close by year-end.
We just recently helped a buyer with a very compelling incentive package from a builder which included a lower price, additional landscaping and window coverings.
If you would like more details about these kinds of opportunities, reach out and we can help.
Posted on November 29, 2019 at 8:00 am
Jon Holsten
|
Category:

Buying, Fort Collins Real Estate, Housing Trends, Northern Colorado Real Estate, Windermere Real Estate
|
Tagged

Blog, Builder, End of the Year, Fun Facts, Incentives, When to Buy

The following analysis of the Metro Denver & Northern Colorado real estate market is provided by Windermere Real Estate Chief Economist Matthew Gardner. We hope that this information may assist you with making better-informed real estate decisions. For further information about the housing market in your area, please don't hesitate to contact your Windermere real estate agent. 
ECONOMIC OVERVIEW
Colorado's economy picked up, adding 64,900 new non-agricultural jobs over the past 12 months — a growth rate of 2.4%. Over the past three months, the state added an impressive 28,300 new jobs.
In August, the state unemployment rate was 2.8%, down from 3.4% a year ago. Unemployment rates in all the counties contained in this report were lower than a year ago. It is fair to say that all markets are now at full employment.
HOME SALES
In the third quarter of 2019, 17,562 homes sold. This is an increase of 5.1% compared to the third quarter of 2018 but 1.6% lower than the second quarter (which can be attributed to seasonality). Pending sales — a sign of future closings —rose 9.7%, suggesting that closings in the final quarter of 2019 are likely to show further improvement.
Seven counties contained in this report saw sales growth, while four saw sales activity drop. I am not concerned about this because all the markets that experienced slowing are relatively small and, therefore, subject to significant swings.
I was pleased to see an ongoing increase in the number of homes for sale (+16.9%), which means home buyers have more choice and feel less urgency.
Inventory levels are moving higher, and demand for housing appears to be quite strong. As I predicted last quarter, home sales rose in the third quarter compared to a year ago.
HOME PRICES
Home prices continue to trend higher, with the average home price in the region rising 3.8% year-over-year to $477,776.
Interest rates are at very competitive levels and are likely to remain below 4% for the balance of the year. As a result, prices will continue to rise but at a more modest pace.
Appreciation was again strongest in Park County, where prices rose 7.8%. We also saw strong growth in Weld County, which rose 7.4%. Home prices dropped in Clear Creek County, but, as mentioned earlier, this is a small market so I don't believe this is indicative of an ongoing trend.
Affordability remains an issue in many Colorado markets and this will act as a modest headwind to ongoing price growth.
DAYS ON MARKET
The average number of days it took to sell a home in the markets contained in this report rose seven days compared to the third quarter of 2018.
The amount of time it took to sell a home rose in all counties compared to the third quarter of 2018.
It took an average of 30 days to sell a home in the region — an increase of 1 day compared to the second quarter of this year.
The Colorado housing market is still performing well, and the modest increase in the length of time it took to sell a home is a function of greater choice in homes for sale and buyers taking a little longer to choose a home.
CONCLUSIONS
This speedometer reflects the state of the region's real estate market using housing inventory, price gains, home sales, interest rates, and larger economic factors.
For the third quarter of 2019, I continue the trend I started last summer and have moved the needle a little more in favor of buyers. I continue to closely monitor listing activity to see if we get any major bumps above the traditional increase because that may further slow home price growth. However, the trend for 2019 will continue to be a move toward a more balanced market.
ABOUT MATTHEW GARDNER
As Chief Economist for Windermere Real Estate, Matthew Gardner is responsible for analyzing and interpreting economic data and its impact on the real estate market on both a local and national level. Matthew has over 30 years of professional experience both in the U.S. and U.K.
In addition to his day-to-day responsibilities, Matthew sits on the Washington State Governors Council of Economic Advisors; chairs the Board of Trustees at the Washington Center for Real Estate Research at the University of Washington; and is an Advisory Board Member at the Runstad Center for Real Estate Studies at the University of Washington where he also lectures in real estate economics.
Posted on November 13, 2019 at 8:00 am
Jon Holsten
|
Category:

Buying, Fort Collins Real Estate, Homes for Sale, Housing Trends, Loveland Real Estate, Northern Colorado Real Estate, Selling, Timnath Real Estate, Wellington Real Estate, Windermere Real Estate, Windsor Real Estate
|
Tagged

Colorado Home Sales, colorado market update, Economic Overview, Gardner Report, Home Sales in Colorado, Market Update, Metro Denver, Metro Denver Gardner Report, Metro Denver Market Update, NOCO, northern Colorado, Northern Colorado Gardner Report, Northern Colorado Market Update, Quarter 3 Market Update
Fantastic ranch-style home at 2118 Ryeland Lane sits on open space in the coveted Brown Farm neighborhood in Fort Collins. Your new home features a great room concept with a sprawling kitchen and living area. Vaulted ceilings and classy updates throughout, including a beautifully finished master suite. Fully finished basement with large rec area, gas fireplace, and guest suite. Huge backyard with nearby creek and mature trees. Close to the foothills and most anything you need. Call for your private showing at (970) 237-2752 for more information or click the link below for more details.
Posted on November 11, 2019 at 8:01 pm
Jon Holsten
|
Category:

Fort Collins Real Estate, Virtual Tours
|
Tagged

Brown Farm Neighborhood, classy updates, creek, full finished basement, Gas Fireplace, guest suite, mature trees, Open Floor Plan, open space, ranch, rec area, rec room, Recreation Room, Updates, Vaulted ceilings
This terrific third-story residence at 3400 Stanford Road in Midtown Fort Collins is well-maintained and move-in ready with new flooring throughout! Classy great room with fireplace and access to the balcony. Super convenient access to restaurants, shopping, entertainment, and the MAX transit system. Fantastic private residence or investment property! Awesome unit and an excellent value! Call for your private showing at (970) 237-2752 for more information or click the link below for more details.
Posted on October 14, 2019 at 5:22 pm
Jon Holsten
|
Category:

Fort Collins Real Estate, Virtual Tours
|
Tagged

2 bathroom, 2 Bedroom, 2 reserved parking spaces, balcony, Fireplace, Fort Collins, great room, Investment Property, mid-town Fort Collins, Move in ready, new flooring, private, Third Story

Some fascinating research from the Denver Metro Association of Realtors…
37% of properties that sold last month along the Front Range had a price reduction at some point during the listing period.
Property owners who have to reduce their price take an average of 58 days to receive an offer.
Those who don't have to reduce their price only take 13 days.
This stat obviously speaks to the importance of pricing your property right on day one.
Posted on October 11, 2019 at 8:00 am
Jon Holsten
|
Category:

Buying, Fort Collins Real Estate, Homes for Sale, Housing Trends, Loveland Real Estate, Northern Colorado Real Estate, Selling, Timnath Real Estate, Wellington Real Estate, Windermere Real Estate, Windsor Real Estate
|
Tagged

Blog, Buying, Front Range, Fun Facts, Price Reduction, Pricing Your Home, Research, Selling, The Market

We have our pulse on the high-end luxury market.
The activity in price ranges over $1,000,000 is an effective indicator of the health of the overall market.
If buyers for luxury properties are active, it tells us that "smart money" is confident about real estate in Northern Colorado.
So far this year, 107 luxury properties have sold in Larimer and Weld Counties. Last year at this time 93 had sold and in 2017 it was only 56.
It seems "smart money" is confident.
If you want to see even more insights about the Colorado market so that you can make really good decisions about your real estate, you are welcome to watch this complimentary webinar, just click HERE.
Posted on October 3, 2019 at 8:00 am
Jon Holsten
|
Category:

Buying, Fort Collins Real Estate, Housing Trends, Loveland Real Estate, Northern Colorado Real Estate, Selling, Timnath Real Estate, Windermere Real Estate
|
Tagged

Blog, Fun Facts, Investing, Larimer County, Luxury Real Estate, Market News, Million Dollar Homes, Weld County Luxury Real Estate

Moving is stressful, whether it's across town or cross-country.  Once you've closed on your house, the reality of packing, moving, and setting up a new home can become overwhelming. While no list can make a move "stress-free", planning ahead and staying organized can help make your move a little smoother.  Here is our list of tips:
Getting started:
Once you know your prospective move date set up a quick timeline to make sure you can get all the important tasks done and ready in time for your move.
Consider how much stuff you have by doing a home inventory. This can help you decide whether you need to hire movers to help you or if you will be managing your move on your own. Many moving companies supply inventory lists to help you assess the size of truck you will need. You can use your list as double duty for insurance purposes later.
As soon as you decide how you will be moving, make your reservations. In general, moving companies and truck rental services are over-booked at the beginning and very end of the month. If you are planning on hiring a moving company, contact a few in your area for a price quote. To find companies ask your real estate agent, family, or friends, and consult online reviews. It is also a good idea to request a quote and compare companies.
Preparing for your move:
Moving is a great opportunity to get rid of clutter, junk, or outdated items. Set aside some time to sort through your closets, storage spaces, files, drawers, and more.  Go through cluttered areas and organize items by "keepers", "give-aways" and "garbage". You will have less to pack and an opportunity to update after you move. Contact a local nonprofit organization for your donations; some will arrange to pick up larger donations like furniture. If you have items of value, eBay or Craigslist are good options.
Changing your address is one of the more tedious tasks in the moving process. You will need to change your address with the United States Post Office. You can find the online form here.
You will also need to change your address with each account you have. Here is a list to get you started:

Employers
Bank(s)
Utilities (Electric, Water/Sewage, Oil/Gas)
Cable/ Telephone
Cell phone service
Credit Cards
Magazine subscriptions
Insurance companies (auto, home/renters, health, dental, vision, etc.)
Pharmacy
Other personal services
Let the packing begin:
Before you start packing, it may help to visualize where everything you have will go. Perhaps furniture will fit better in a different room? Consider the floor plan of your new home and figure out what will go where. This will aid in packing and labeling as you box everything up.
Use a tool like floorplanner.com to plan where furniture and items will go.
When it comes to packing you have some options. You can work with a service that provides reusable boxes for moving or you can reuse or purchase cardboard boxes.  Make sure you have enough boxes, packing tape, dark markers, and packing paper.
Pack rooms according to your floor plan. Label boxes with contents and room. This will make it easier to unpack your home, knowing where everything is going.
Real Simple magazine has some great tips on packing for your move.
If you have to disassemble any of your furniture, make sure you keep all the parts and directions together.
Make sure you set aside your necessities for the day you move. Being tired and unable to take a shower or make your bed can be hard at the end of a long moving day. Here are some ideas of what you may like to pack in your "day-of-move" boxes

Clean linens for the beds, pillows and blankets
Clean towels
Shower curtain, liner and hooks
Toiletries, hand soap, toothbrush, etc.
Disposable utensils, cups, napkins, etc
Rolls of toilet paper
Snacks and water
Change of clothes
Tools for reassembling furniture, installing hardware, and hanging photos
Making your move
Come up with a game plan with your family, so everyone has a role and a part to play.
Once the house is empty, do a once over on your old place to make sure it is clean for the next owners/occupants. Here is a useful checklist for cleaning.
Warming your new home
Once you have settled into your new home, warm it up by inviting friends and family over to celebrate.
Announce your move to far-away friends and family through moving announcements to make sure you stay on the holiday card mailing list.
Posted on September 25, 2019 at 8:00 am
Jon Holsten
|
Category:

Buying, Fort Collins Real Estate, Living, Northern Colorado Real Estate, Windermere Real Estate
|
Tagged

Blog, Buying, Homeowner, Housewarming, Housing Trends, Movers, Moving, Moving Ideas, Moving Tips, Packing, Planning, Utilities