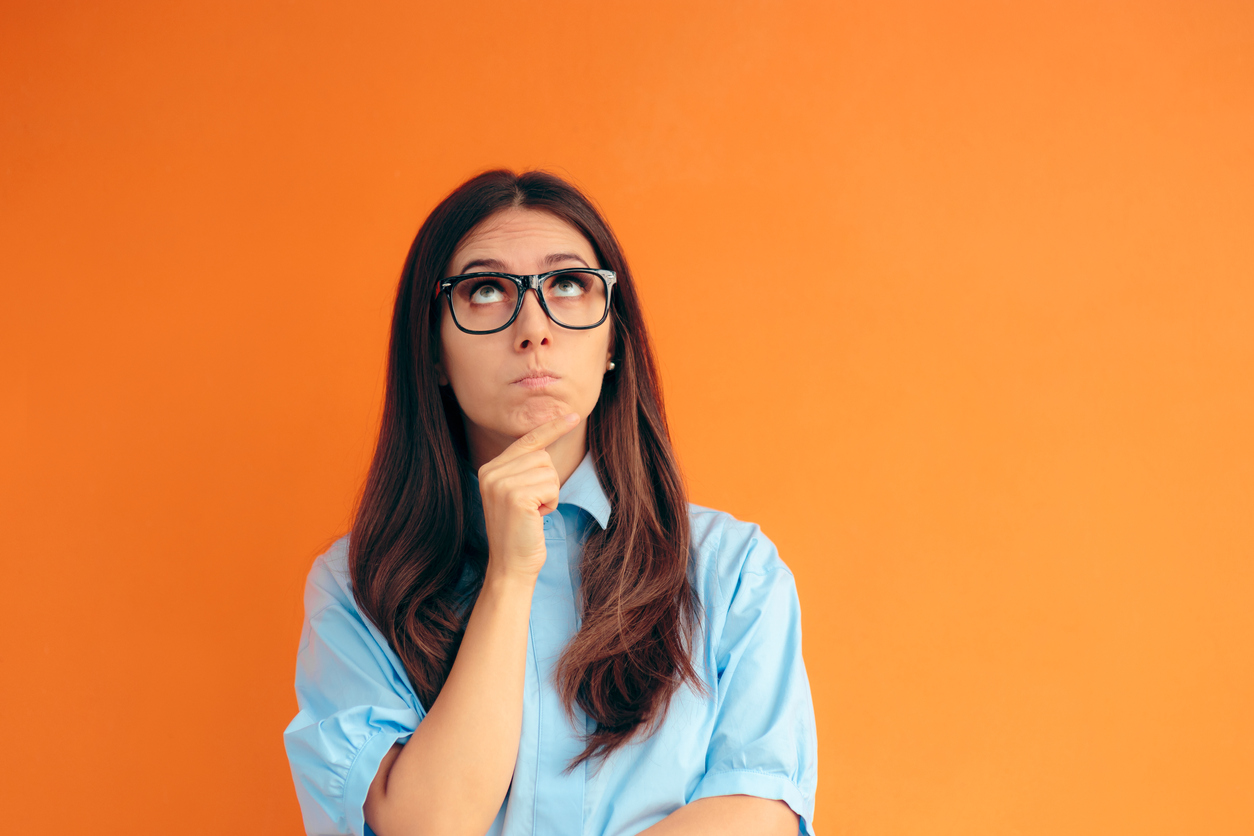 So how much real estate is sold in Northern Colorado?
As it turns out, a lot!
Last month alone there were 1,099 single family homes that sold in Larimer and Weld Counties
The average price was $429,144 which means the total sales volume for one month was $471,629,129 (almost a half a billion)!
Over the last 12 months, just over $4.5 billion worth of single-family homes have sold.
That's a lot of real estate!
Posted on August 23, 2019 at 3:48 pm
Jon Holsten
|
Category:

Buying, Fort Collins Real Estate, Housing Trends, Loveland Real Estate, Northern Colorado Real Estate, Selling, Timnath Real Estate, Windermere Real Estate
|
Tagged

Blog, Friday Fun Facts, Fun Facts, Larimer County, northern Colorado, Numbers, Sales Volume, Single Family Home, Sold, Total, Weld County
Here are some observations we have about the market right now:

Inventory is up, price reductions are up, the length of time to sell a home is up
Seller concessions are more prevalent
Sellers are more willing to accept contingent offers (especially in higher price ranges)
If a home doesn't sell within a week, it often becomes stigmatized by the market and potential buyers assume there must be something wrong with it
Homes that likely would have sold within hours a year ago, are now sitting on the market
Condition is super-important as buyers become even more picky
Pricing a property correctly on day one is paramount
Sellers who over-price their property are finding themselves chasing the market
Posted on August 19, 2019 at 8:00 am
Jon Holsten
|
Category:

Buying, Fort Collins Real Estate, Housing Trends, Northern Colorado Real Estate, Windermere Real Estate
|
Tagged

Blog, Fun Facts, Homes, Inventory, Market, Potential Buyers, Price Range, Up, windermere

With interest rates so low, one could argue that money is essentially on sale.
It's actually half off.
30-year mortgage rates hit 3.75% which is exactly half of their long term average.
Rates have averaged 7.5% over the last 40 years so today buyers are getting half of that rate.
The "sale" on mortgage rates creates a significant savings in monthly payment because of the 1%/10% rule.
For every 1% change in interest rate, the monthly payment will change roughly 10%.
So when rates go up to 4.75%, a buyer's payment will be 10% higher.
For example, the principal and interest payment on a $400,000 home with a 20% down payment at today's rates is $1,482.
If rates were 1% higher, the payments jump up to $1,669.
An interesting stat which can give some insight to the national market is the Home-ownership Rate.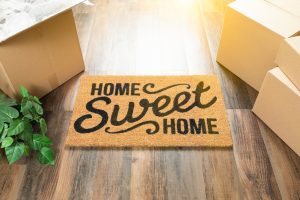 It simply looks at the percentage of Americans who own their home instead of rent.
The most recent report from the Census Bureau shows the rate at 64.2%.
Most importantly, this number is showing stability after many years of change.
After many years of hovering around 64%, the Home-ownership Rate started increasing in 1996 and reached as high as 69.5% in 2005.
2008 started several years of declining back to the pre-1996 levels of 64%.
So today it's back to what seems to be "normal" based the long-term average.
Posted on August 8, 2019 at 8:00 am
Jon Holsten
|
Category:

Buying, Housing Trends, Northern Colorado Real Estate, Windermere Real Estate
|
Tagged

1996, 2005, Balanced, Blog, Census, Fun Facts, Home Owner, Home Ownership, Normal, Numbers, Rates

If you're short on space but don't want to move, a home addition is an attractive way to solve your woes and turn your current home into your dream home.
Whether you're adding a whole new room or a more modest addition, it can turn into a major construction project; with architects and contractors to manage, construction workers traipsing through your home, hammers pounding, and sawdust everywhere. Although new additions can be a great investment, the cost per-square-foot is typically more than building a new home, and much more than buying a larger existing home.
Before you make the leap, consider the following:
Define your needs
To determine if an addition makes sense for your situation, start by defining exactly what it is you want and need. By focusing on core needs, you won't get carried away with a wish list that can push the project out of reach financially.
If it's a matter of needing more space, be specific. For example, instead of just jotting down "more kitchen space," figure out just how much more space is going to make the difference, e.g., "150 square feet of floor space and six additional feet of counter space."
If the addition will be for aging parents, consult with their doctors or an age-in-place expert to define exactly what they'll require for living conditions, both now and over the next five to ten years.
Types of Additions
Bump-out Addition
"Bumping out" one or more walls to make a first-floor room slightly larger is something most homeowners think about at one time or another. However, when you consider the work required, and the limited amount of space created, it often ends up to be one of your more expensive approaches.
First Floor Addition
Adding a whole new room (or rooms) to the first floor of your home is one of the most common ways to add space to a home. You can easily create a new family room, apartment or sunroom. But this approach can also take away yard space.
Dormer Addition
For homes with steep rooflines, adding an upper floor dormer may be all that's needed to transform an awkward space with limited headroom. The cost is affordable and, when done well, a dormer can also improve the curb-appeal of your house.
Second-Story Addition
For homes without an upper floor, adding a second story can double the size of the house without reducing surrounding yard space. But be cautious not to ruin the value of homes next to you when you do this, the second story might not be worth the drama on your block.
Garage Addition
Building above the garage is ideal for a space that requires more privacy, such as a rentable apartment, a teen's bedroom, guest bedroom, guest quarters, or a family bonus room.
Permits required
You'll need a building permit to construct an addition—which will require professional blueprints. Your local building department will not only want to make sure that the addition adheres to the latest building codes, but also ensure it isn't too tall for the neighborhood or positioned too close to the property line. Some building departments will also want to ask your neighbors for their input before giving you the go-ahead.
Requirements for a legal apartment
While the idea of having a renter that provides an additional stream of revenue may be enticing, the realities of building and renting a legal add-on apartment can be sobering. Among the things you'll need to consider:
Special permitting—Some communities don't like the idea of "mother-in-law" units and therefore have regulations against it, or zone-approval requirements.
Separate utilities—In many cities, you can't charge a tenant for heat, electricity, and water unless utilities are separated from the rest of the house (and separately controlled by the tenant).
ADU Requirements—When building an "accessory dwelling unit" (the formal name for a second dwelling located on a property where a primary residence already exists), building codes often contain special requirements regarding emergency exists, windows, ceiling height, off-street parking spaces, the location of main entrances, the number of bedrooms, and more.
In addition, renters have special rights while landlords have added responsibilities. You'll need to learn those rights and responsibilities and be prepared to adhere to them. Be sure to talk to your Windermere Real Estate Agent or a local Property Manager about municipal, state, and federal laws.
Average costs
The cost to construct an addition depends on a wide variety of factors, such as the quality of materials used, the laborers doing the work, the type of addition and its size, the age of your house and its current condition. For ballpark purposes, however, you can figure on spending about $200 per square foot if your home is in a more expensive real estate area, or about $100 per food in a lower-priced market.
You might be wondering how much of that money might the project return if you were to sell the home a couple years later? The answer to that question depends on the above details; but the average "recoup" rate for a family-room addition is typically more than 80 percent.
The Bottom Line
While you should certainly research the existing-home marketplace before hiring an architect to map out the plans, building an addition onto your current home can be a great way to expand your living quarters, customize your home, and remain in the same neighborhood.
Posted on August 5, 2019 at 8:00 am
Jon Holsten
|
Category:

Buying, Fort Collins Real Estate, Housing Trends, Northern Colorado Real Estate, Windermere Real Estate
|
Tagged

Blog, Building, Buying, Costs, New Build, Renovations, Resale vs New Build

The following analysis of the Metro Denver & Northern Colorado real estate market (which now includes Clear Creek, Gilpin, and Park counties) is provided by Windermere Real Estate Chief Economist Matthew Gardner. We hope that this information may assist you with making better-informed real estate decisions. For further information about the housing market in your area, please don't hesitate to contact your Windermere agent. 
ECONOMIC OVERVIEW
Colorado's economy continues to grow with the addition of 45,900 new non-agricultural jobs over the past 12 months, which represents a growth rate of 1.7%. As I have stated in the last two Gardner Reports, we continue to see a modest slowdown in employment gains, but that is to be expected at this stage of the business cycle.
In May, the state unemployment rate was 3.2%, up from 3.1% a year ago. The increase in the rate is essentially due to labor force growth, which rose by over 55,700 people over the past year. On a seasonally adjusted basis, unemployment rates in all the markets contained in this report were lower than a year ago and are at full employment.
HOME SALES
In the second quarter of 2019, 17,853 homes sold. This is a drop of 1% compared to the second quarter of 2018 but a substantial 59.9% higher than the first quarter of this year. Pending sales — a sign of future closings — rose 5.8%, suggesting that closings in the third quarter are likely to show further improvement.
Half of the counties contained in this report saw sales growth, while the other half had fewer closings. Sales in the small Clear Creek County fell precipitously. However, it was only a drop of 20 sales.
The marginal drop in the number of sales compared to a year ago can be attributed to the ongoing increase in listing activity (+34.8%), which continues to give would-be home buyers more choice and less urgency.
Inventory levels continue to rise, but demand for housing appears to be ongoing. I am not concerned by the marginal year-over-year slowdown and anticipate that sales will rise again in the third quarter.
HOME PRICES
Home prices continue to trend higher, but the rate of growth has taken a pause, with the average home price in the region rising by just 2.3% year-over-year to $490,575.
The drop in interest rates this year has nudged more buyers off the fence and this can allow further price growth as we move through the year.
Appreciation was again strongest in Park County, where prices rose 6.1%. We also saw strong growth in Weld County, which rose by 6.1%. Home prices dropped in Clear Creek, Boulder, and Gilpin counties, but I do not see this as being indicative of a trend in these markets.
Affordability continues to be an issue in many Colorado markets and this may act as a modest headwind to ongoing price growth. However, some of the slowing may be offset by very favorable mortgage rates.
DAYS ON MARKET
The average number of days it took to sell a home in the markets contained in this report rose four days over the second quarter of 2018.
The amount of time it took to sell a home rose in all counties except Gilpin when compared to the second quarter of 2018.
It took an average of 29 days to sell a home in the region — a drop of 13 days compared to the first quarter of this year.
It is likely that the drop in time-on-market was a function of the emerging spring selling season as well as falling mortgage rates.
CONCLUSIONS
This speedometer reflects the state of the region's real estate market using housing inventory, price gains, home sales, interest rates, and larger economic factors.
For the second quarter of 2019, I continue the trend I started last summer and have moved the needle a little more in favor of buyers. I continue to closely monitor listing activity to see if we get any major bumps above the traditional increase because that may further slow home price growth. However, the trend for 2019 will continue to be a move toward a more balanced market.
ABOUT MATTHEW GARDNER
As Chief Economist for Windermere Real Estate, Matthew Gardner is responsible for analyzing and interpreting economic data and its impact on the real estate market on both a local and national level. Matthew has over 30 years of professional experience both in the U.S. and U.K.
In addition to his day-to-day responsibilities, Matthew sits on the Washington State Governors Council of Economic Advisors; chairs the Board of Trustees at the Washington Center for Real Estate Research at the University of Washington; and is an Advisory Board Member at the Runstad Center for Real Estate Studies at the University of Washington where he also lectures in real estate economics.
Posted on August 2, 2019 at 8:00 am
Jon Holsten
|
Category:

Buying, Fort Collins Real Estate, Home Maintenance, Housing Trends, Loveland Real Estate, Northern Colorado Real Estate, Selling, Timnath Real Estate, Wellington Real Estate, Windermere Real Estate, Windsor Real Estate
|
Tagged

2019, Blog, Colorado, Front Range, Gardner Report, Market, Update
If you have driven on I-25 lately you may have noticed that the Front Range is a popular place.

The projections show that it will only get more popular in the future.
Today, 4.8 million people live along the Front Range from Fort Collins down to Pueblo.
In 2030, just 11 short years from now, 5.7 million people will live here. Yes, that's almost 1 million more than today.
This is all according to the Colorado State Demographers Office.
While this seems like a big increase, keep in mind that this assumes that population growth occurs at a fairly modest 1.7% per year.
It seems that our state will continue to grow and there will continue to be a demand for housing.
Posted on July 31, 2019 at 8:00 am
Jon Holsten
|
Category:

Buying, Fort Collins Real Estate, Housing Trends, Living, Loveland Real Estate, Northern Colorado Real Estate, Selling, Timnath Real Estate, Wellington Real Estate, Windermere Real Estate, Windsor Real Estate
|
Tagged

Blog, Colorado, Demographics, Front Range, Fun Facts, Growth, Increase, Population, Projections

Sleek design, open floor plans, and great natural lighting are all appealing characteristics of modern architecture. Over the years, modern design concepts in home building have become more popular, as is the resurgence of interest in modern real estate. More companies, like 360 modern, are specializing in modern properties. Modern homes vary greatly in style; however, they have some unifying qualities that distinguish them from other properties built over the last 60 years. Here are some characteristics often found in modern homes:
Clean geometric lines: The core of modernist values is the simplification of form. Modernist homes have a very 'linear' feel with straight lines and exposed building materials. Furnishings and adornment reflect this value, incorporating vibrant, geometric and abstract designs.
Modern materials: Large windows are abundant in modern architecture, allowing light to fill and expand the interior space, bringing the natural world indoors. Generally, all exposed building materials are kept close to their natural state, including exposed wood beams, poured concrete floors or countertops, stone walls and stainless steel.
Modern homes are well suited for technological and green upgrades, as well including eco-friendly building materials and energy efficient practices. Flat roofs accommodate solar power. Energy efficient appliances work with the aesthetics of modern homes. Modernist landscaping need not require water-thirsty lawns but instead can reflect local flora.
Post-and-beam structure: One classic element in modern architecture is the exposed wood posts and ceiling beams. This style of building has been around for thousands of years; however, modern homes really emphasize the structure, rather than hiding the bones behind drywall.  In new modern homes, the post-and-beam structure can be made out of concrete, iron or other materials. The highly visible horizontal and vertical beams reinforce the clean geometric lines of the space.
Low-pitched gable or shed roof: One of the most differential characteristics of modern homes than more traditional home design is the shape of the roof. Classic modern homes on the west coast generally have a flat or low-pitched roof, highly influenced by architect Joseph Eichler. New urban homes also leverage rooftops for outdoor entertaining space.
Open floor plan:  Modern design strives to "open" the space by eliminating enclosed rooms. For example opening the kitchen and dining room into an open living space, allowing the 'rooms' to flow into one another.
Large windows: Natural light and the incorporation of natural elements are important aspects of modern home design. Large, floor-to-ceiling windows illuminate the open space and highlight the natural landscape. Some new modern homes have adjusted the large windows to open, diminishing the barrier between the indoors and out.
Incorporation of outdoor elements: Frank Lloyd Wright, one of the pioneering modernist architects, incorporated the natural setting into his architecture, most famously with Falling Water. Outdoor elements are incorporated into modern architecture in many ways; through large windows, landscaped terraces, and patios, and through use of natural and organic materials in the building including stone walls, and more.
Minimalism: With open and connected modernist spaces, careful curation of furniture, adornments, and household objects is important to preserving the modernist aesthetic. Generally, modernist homes have art and furniture that reflects the clean geometric lines and the natural materials of the architecture, leaving less space for clutter. Minimalist philosophies of few household items that serve both form and function work well within this design and architectural style.
Posted on July 11, 2019 at 8:00 am
Jon Holsten
|
Category:

Buying, Housing Trends, Selling, Vaulted ceilings
|
Tagged

Blog, Clean Lines, Design, Housing Trends, Interior Design, Minimalist, Modern, Trending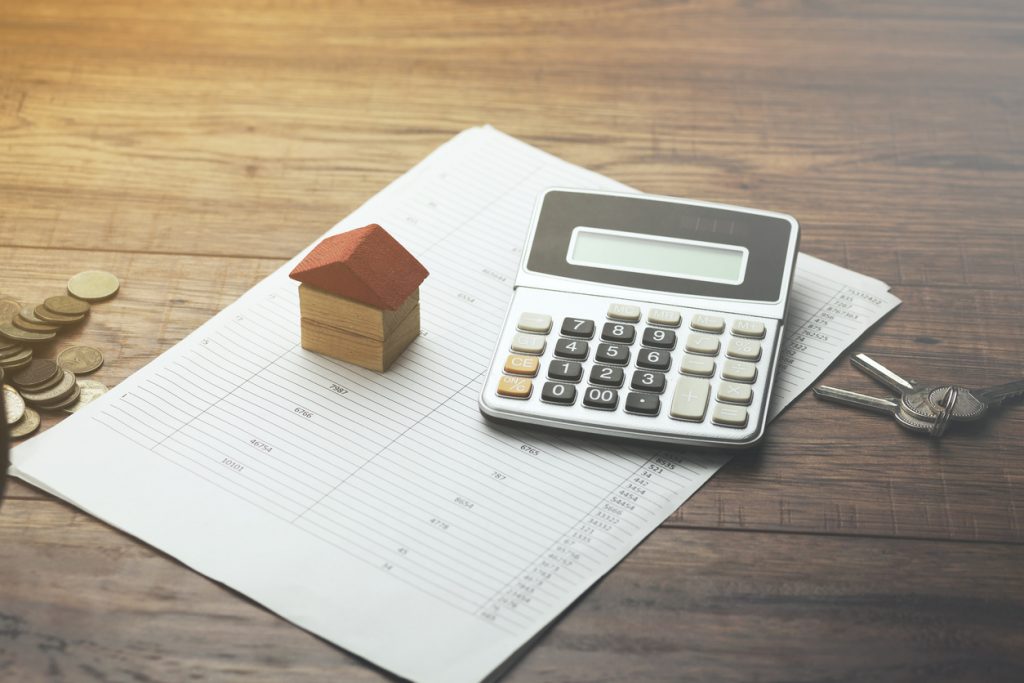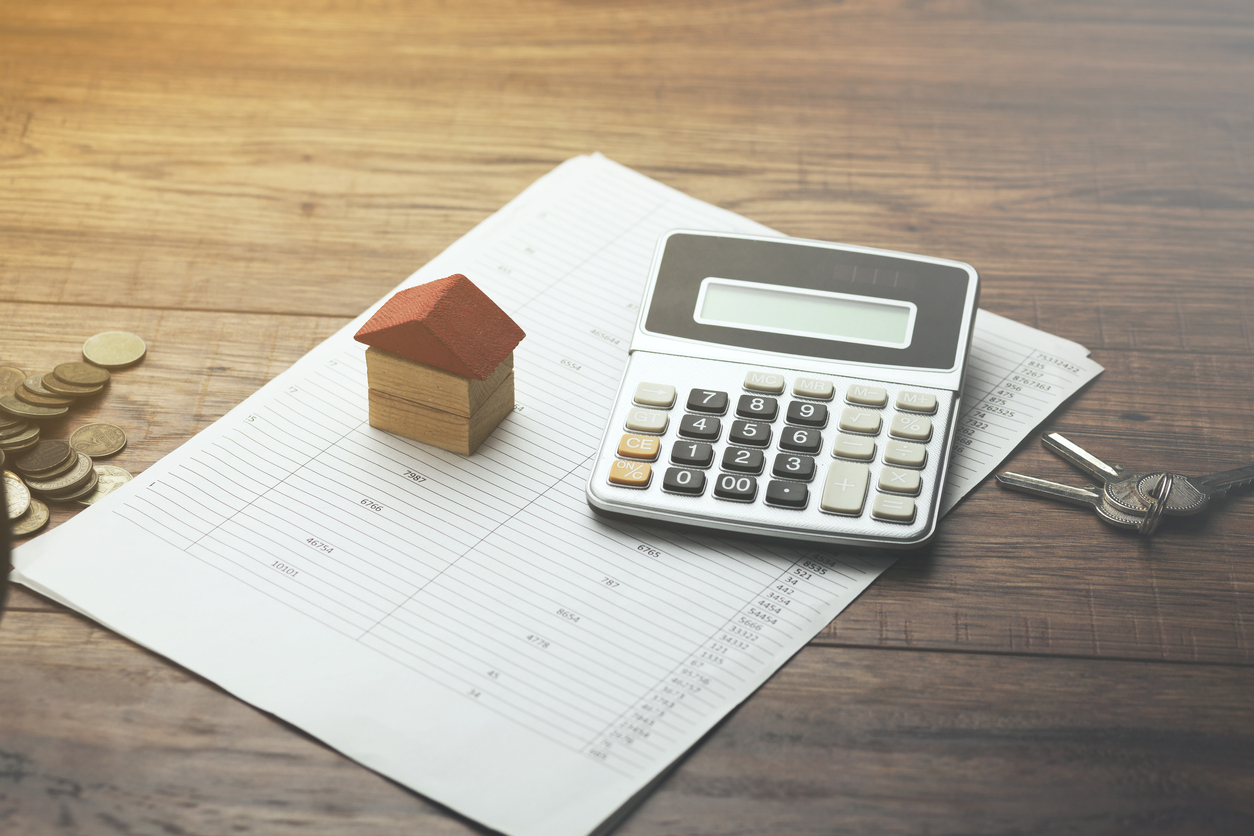 A statistic we keep our eye on is the percentage of homes which sell for at least list price.
In a robust, healthy, market with lower inventory, we will frequently see homes selling for their asking price or even higher.
Here are the number of sales that occur for list price or higher in each of our major markets:
• Fort Collins = 60%
• Loveland = 60%
• Greeley = 71%
• Windsor = 56%
---
There are a couple of things we notice about these numbers. First, well over half of all sales are for at least list price. This means that a buyer needs to be prepared to make a full price offer (or higher) in most cases. This also means that if a seller is priced right and marketed effectively, they should achieve their asking price.
We also notice that these percentages are lower than one year ago. In 2018 these numbers were 5% to 10% higher in each market. This is good news for buyers of course because the bidding wars are not as intense as last year.
Posted on July 10, 2019 at 8:00 am
Jon Holsten
|
Category:

Buying, Fort Collins Real Estate, Homes for Sale, Housing Trends, Loveland Real Estate, Northern Colorado Real Estate, Selling, Timnath Real Estate, Wellington Real Estate, Windermere Real Estate, Windsor Real Estate
|
Tagged

Blog, Buying, Fun Facts, Inventory, List Price, northern Colorado, Real Estate, Sales, Selling, Statistics
A delightfully warm spring in many parts of the Western U.S. has many folks brushing off their summer clothing early. While this is exciting for all who love the outdoors, public spaces like parks and beaches may be overcrowded. What better time, then, to focus on ways to maximize the space you have in your own home. There's no one ideal way to design or set up your deck, but we've put together a few of our favorite ideas to help inspire your next redesign.
Multi-level Decks
Credit: H. Camille Smith / HGTV
Especially if your square footage is limited, tiering your deck into multiple levels is a great way to incorporate extra outdoor space into your home.
By separating your deck into multiple levels, even slightly, you can create a cozy sense of separation between spaces.
Give yourself options for privacy. Depending on your property, the base level of your deck may be below your fence-line. If you have a view you'd like to enjoy with your barbecue, consider a second tier.
Built-in Seating
Credit: lizmarieblog.com
A simple way to save space and hassle is to build in your seating spaces during your deck's construction.
It's important to consider what you will predominantly be doing on your deck. Lounging while reading? A corner bench is a great fit and can be outfitted comfortably. Potlucks and cookouts? Consider higher benches or fences with wide tops for easy plate placement.
Consider your environment. If your deck will weather rain, sand, or wind consistently, don't write off surfaces like brick and concrete, which can be framed as appealingly as wood or other stone.
Custom Lighting
Credit: istikharawazifa.com
As the sun fades, your deck's utility can shine or fade with it. Including discreet lighting within the construction of your deck is a small step that can pay huge dividends.
Increasingly popular low-voltage systems have made a well-lit backyard and deck drastically more affordable.
Depending on your location, solar powered lighting is a worthwhile investment that can help accentuate your stairs, fences, and other outdoor decorations.