Image Source: Canva
Most of us tend to think of air pollution as something that occurs outdoors where car exhaust and factory fumes proliferate, but there's such a thing as indoor air pollution, too. Since the 1950s, the number of synthetic chemicals used in home products have increased drastically, while homes have become much tighter and better insulated. As a result, the EPA estimates that Americans, on average, spend approximately 90 percent of their time indoors, where the concentrations of some pollutants are often two to five times higher than typical outdoor concentrations. 
Luckily, there are many ways to reduce indoor air pollution. We all know that buying organic and natural home materials and cleaning supplies can improve the air quality in our homes, but there are several other measures you can take as well. 
How pollutants get into our homes 
Potentially toxic ingredients are found in many materials throughout the home, and they leach out into the air as Volatile Organic Compounds, or VOCs. If you open a can of paint, you can probably smell those VOCs. Mold is a VOC that can build up in the dampest parts of your home like the laundry room or crawl spaces. Another example is the "new car smell" that seems to dissipate after a while, but VOCs can "off-gas" for a long time, even after a noticeable smell is gone. 
Many materials used to build a home contain chemicals like formaldehyde, toluene, xylene, ethanol, and acetone, and even lead. VOCs can also be in the form of pet dander or dust. Fortunately, VOCs from building materials dissipate over time. For that reason, the highest levels of VOCs are usually found in new homes or remodels. If you are concerned about VOCs, there are several products you can buy that are either low- or no-VOC. You can also have your home professionally tested. 
How to reduce VOCs in your home 
Choose your building materials wisely  
– Use

 tile or solid wood

 for flooring

—hardwood, bamboo, or cork

– C

hoose solid wood or outdoor-quality plywood that uses a less toxic form of formaldehyde.

 

– Choose low-VOC or VOC-free paints and finishes

 
Purify the air  
– Make sure your rooms have adequate 

ventilation, air

 out newly renovated areas for at least a week

 

– Clean ductwork and furnace filters regularly

 

– Install air cleaners if needed

 

– Use only environmentally responsible cleaning chemicals

 

– Plants are a natural solution to help clean the air

 

– Air out freshly dry-cleaned clothes or choose a "green" cleaner

 
Pick the right carpet 
– Choose

 "Green Label" carpeting or a natural fiber such as wool or sisal

– Use nails instead of glue to secure carpet

 

– Install carpet LAST after completing painting projects or wall coverings

– Air out newly carpeted areas before using  

– Use a HEPA vacuum or a central vac system that vents outdoors

 
Prevent mold  
– Clean up water leaks fast

 

– Keep 

humidity below 60 percent

, using dehumidifiers if necessary

 

– Refrain from 

carpet

ing

 rooms that stay damp

 

– Insulate pipes, crawl spaces, and windows to eliminate condensation

 

– Use 

one-half cup of bleach per gallon of water

 to kill mold in its early stages

 
If you would like to learn more about VOCs and indoor air quality, please visit http://www.epa.gov/iaq/.  

Staying organized while uprooting your life and moving from one home to another can feel impossible. There's also the pressure to keep your home clean and tidy for showings to prospective buyers, but your personal safety is an important consideration as well.
When selling your home,  there will be strangers entering your space, so it's important for you and your agent to take certain safety precautions. Like so many things in life, they can feel more manageable once written down, so we made this handy checklist.
Prepare your home:
Go through your medicine cabinets and remove all prescription medications.
Remove or lock up precious belongings and personal information. You will want to store your jewelry, family heirlooms, and personal/financial information in a secure location to keep them from getting misplaced or stolen.
Remove family photos. We recommend removing your family photos during the staging process so potential buyers can see themselves living in the home. It's also a good way to protect your privacy.
Check that your windows and doors are secure before and after showings. If someone is looking to get back into your home following a showing or an open house, they will look for weak locks or they might unlock a window or door.
Consider extra security measures such as an alarm system or other monitoring tools like cameras.
Don't show your own home! If someone you don't know walks up to your home asking for a showing, don't let them in. You always want to have an agent present to show your home.
Talk to your agent about the following safety precautions: 
Do a walk-through with your agent to make sure you have identified everything that needs to be removed or secured, such as medications, belongings, and photos.
Go over your agent's screening process so you are both on the same page about phone screening, and how to qualify buyers before showings, as well as personal safety tactics during showings and open houses.
Lockboxes to secure your keys for showings should be up to date. Electronic lockboxes track who has had access to your home.
Go through your home's entrances and exits and share important household information so your agent can advise how to secure your property while it's on the market.

When dissatisfaction with your current home strikes, it can be exciting to launch into a plan for a new addition. A new living room, bedroom, or more can add value to your home while improving your quality of life.
On the other hand, even a modest addition can turn into a major construction project, with architects and contractors to manage, construction workers traipsing through your home, hammers pounding, and sawdust everywhere. And although new additions can be a very good investment, the cost-per-square-foot is typically more than building a new home, and much more than buying a larger existing home.
Define your needs
To determine if an addition makes sense for your situation, start by defining exactly what it is you want and need. By focusing on core needs, you won't get carried away with a wish list that can push the project out of reach financially.
If it's a matter of needing more space, be specific. For example, instead of just jotting down "more kitchen space," figure out just how much more space is going to make the difference, e.g., "150 square feet of floor space and six additional feet of counter space."
If the addition will be for aging parents, consult with their doctors or an age-in-place expert to define exactly what they'll require for living conditions, both now and over the next five to ten years.
Types of additions
Bump-out addition
"Bumping out" one or more walls to make a first-floor room slightly larger is something most homeowners think about at one time or another. However, when you consider the work required, and the limited amount of space created, it often figures to be one of your most expensive approaches.
First-floor addition
Adding a whole new room (or rooms) to the first floor of your home is one of the most common ways to add a family room, apartment or sunroom. But this approach can also take away yard space.
Dormer addition
For homes with steep rooflines, adding an upper floor dormer may be all that's needed to transform an awkward space with limited headroom. The cost is affordable and, when done well, a dormer can also improve the curb appeal of your house.
Second-story addition
For homes without an upper floor, adding a second story can double the size of the house without reducing surrounding yard space.
Garage addition
Building above the garage is ideal for a space that requires more privacy, such as a rentable apartment, a teen's bedroom, guest bedroom, guest quarters, or a family bonus room.
Permits required
You'll need a building permit to construct an addition, which will require professional blueprints. Your local building department will not only want to make sure that the addition adheres to the latest building codes, but also ensure it isn't too tall for the neighborhood or positioned too close to the property line. Some building departments will also want to ask your neighbors for their input before giving you the go-ahead.
Requirements for a legal apartment
While the idea of having a renter that provides an additional stream of revenue may be enticing, the realities of building and renting a legal add-on apartment can be sobering. Among the things you'll need to consider:
Special permitting
Some communities have regulations against "mother-in-law" units so they have zone-approval requirements.
Separate utilities
In many cities, you can't charge a tenant for heat, electricity, and water unless utilities are separated from the rest of the house (and separately controlled by the tenant).
ADU Requirements
When building an "accessory dwelling unit" (the formal name for a second dwelling located on a property where a primary residence already exists), building codes often contain special requirements regarding emergency exits, windows, ceiling height, off-street parking spaces, the location of main entrances, the number of bedrooms, and more.
In addition, renters have special rights while landlords have added responsibilities. You'll need to learn those rights and responsibilities and be prepared to adhere to them.
Average costs
The cost to construct an addition depends on a wide variety of factors, such as the quality of materials used, the laborers doing the work, the type of addition and its size, the age of your house and its current condition. For ballpark purposes, however, you can figure on spending about $200 per square foot if your home is in a more expensive real estate area or about $100 per foot in a lower-priced market.
You might be wondering how much of that money your efforts might return if you were to sell the home a couple of years later? The answer to that question depends on a number of variables, but the average "recoup" rate for a family room addition is typically more than 80 percent.
The bottom line
While you should certainly research the existing-home marketplace before hiring an architect to map out the plans, building an addition onto your current home can be a great way to expand your living quarters, customize your home, and remain in the same neighborhood.

Working from home is an aspiration for many of us, but to do so effectively takes effort. A disorganized space at home can be just as troublesome as a hectic office. The most disciplined telecommuters will tell you that you need a structured routine and organization in order to be successful.
Having a designated workspace is one of the most important elements to your success when you make the switch to telecommuting. Even if you live in a small space, you need to find a balance between home and office. People who work from home often have a difficult time separating their work hours from their non-work hours because it's so easy to keep at it late into the night. But maintaining a balance and shutting down the computer is important for overall wellbeing. What are some other must-haves for a successful home office? Here are the top five:
Natural Light – Study upon study tells us that natural light is needed to boost productivity and mood. Make sure to set your desk up as close to a window as you can. If being near a window isn't an option, a natural light lamp is the next best thing. It helps balance your body clock and leaves you feeling rested and refreshed.
To-Do List or Planner – Start each day off by making a to-do list outlining what you need to get done before the end of the workday. Make sure to set a realistic time frame in which all of that should be completed, so you can check each one off the list and feel immense accomplishment once you've completed them all.
Storage – If you have a big enough space, put in a large bookshelf where you can organize everything (think storage boxes). It reduces clutter and looks stylish. Using your walls and cabinetry is the most efficient use of space.
Calendar – Many people tend to rely on digital calendars these days because of their convenience. When all of your devices sync together and pop up with reminders, you never have to worry about missing an appointment. However, many people find that it helps to keep a paper calendar handy too so you can easily view your whole month at a glance. Choose which options works best for you by playing with both options, or something in between and see which one lets you be more productive with the least amount of stress.
Space for Inspiration – It doesn't matter what field you work in, having a source of inspiration in your workspace is essential. Whether it's a photo of your family, your dream car, or that vacation you've been dying to take, having that inspiration right in front of you provides a constant reminder of why you do what you do.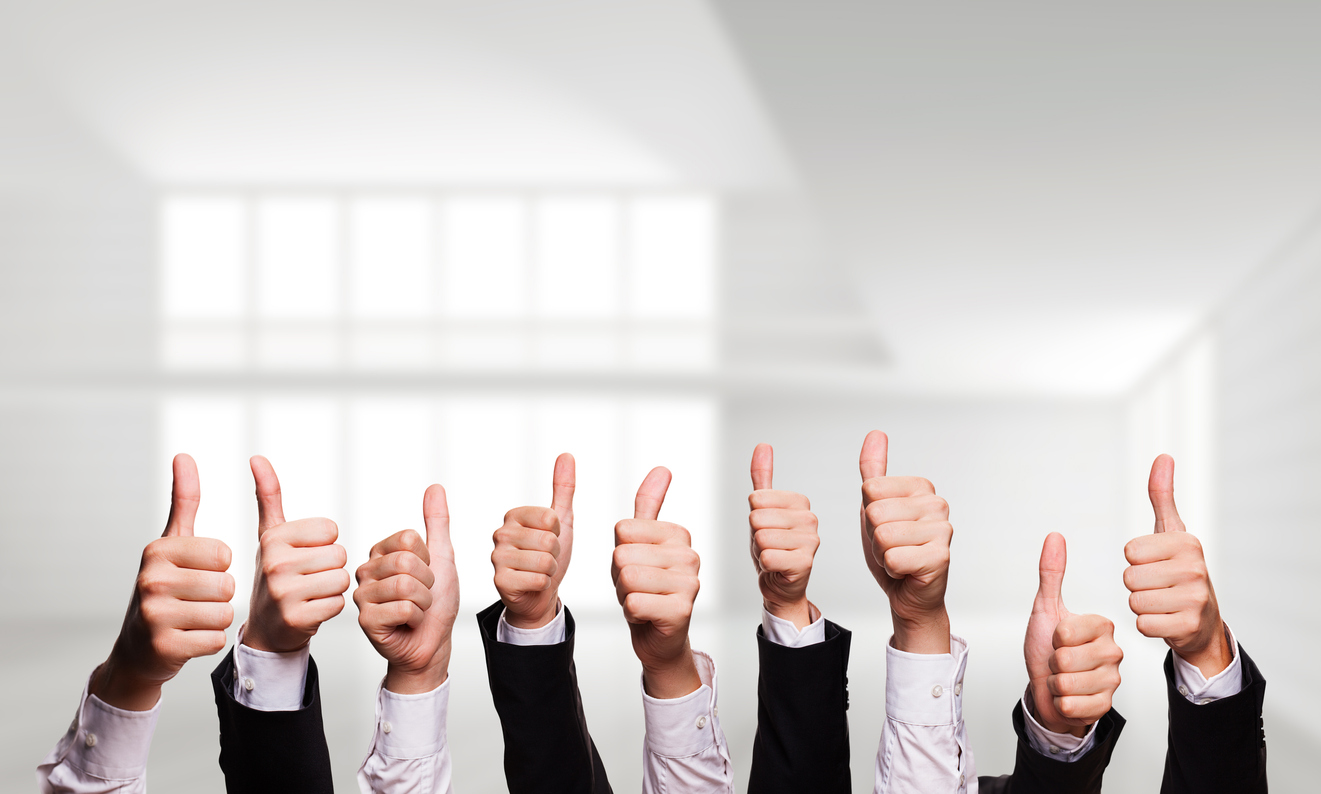 With the stock market on a wild ride and the Dow Jones dropping nearly 1,000 points yesterday, it makes some people wonder if the local real estate market might also crash or at least "correct."

A little history lesson is in order.

Over the last 40 years, the real estate market along the Front Range has averaged 5.5% appreciation per year.

The highest appreciation in one year was 15.9% in 1994.

The lowest ever was -4.0% in 1982.

The last time Wall Street was in turmoil and the stock market was plummeting was 2008.  This was, for many reasons, the worst economy of our lifetime.

That year real estate along the Front Range dropped 2.2%.

Meanwhile that year the Dow Jones fell 33.8%.

Bottom line, our market has no history of crashing or even experiencing a major correction.

Why is that?

The answer is fundamentals.

Our local economy has inherent fundamentals that insulate it from big downturns.

We have an incredibly diverse economy which is not reliant upon a single industry.  We have all the way from health care, to technology, agriculture, oil and gas, major universities, and financial services (just to name a few).

We are a global destination with a major international airport.

Oh, and the quality of life here isn't too shabby.

Prices of real estate, just like prices of anything, come down to basic economic principles of supply and demand.

Because of our diverse economy and desirable quality of life, there has been strong, consistent demand for housing along the Front Range.

While there may be little bumps along the way, over the long term our market has proven that it performs.

With some creative thinking and a few do-it-yourself projects, you too can transform an everyday bathroom into a spa-like experience:
High-end shower head
There are a plethora of shower head options available today that can make even a simple shower space feel like a luxuriating experience.
Heated towel rack
Once out of the tub/shower, heated towels help you comfortably maintain your body temperature while the pampering continues.
Dimmable lights
Adjust the bathroom lights to match your moods and activities: brighter for primping, and dimmed to create a calming effect.
Less clutter
Not everything that's meant for the bathroom needs to be stored in the bathroom. Look for things that can be moved elsewhere to make the space feel a bit bigger and more organized.
Calming scents
Essential oils, luxury soaps, and scented candles are an easy way to create an aromatic atmosphere of luxuriousness.