Mortgage rates dropped again for the fourth week in a row.
The average 30-year rate is now 4.06% which is the lowest it has been all year.
Rates today are actually the lowest they have been since early 2018.
The main factor driving rates down is the trade war with China.
Investors are shifting money from stocks into bonds which causes the yield on the 10-year Treasury to drop.
Mortgage rates are closely aligned with the 10-year Treasury.
At the beginning of the year, most experts believed that 2019 would have a trend of increasing mortgage rates eventually reaching 5.5%.
Instead, the opposite has happened which is good news for real estate.
Posted on May 30, 2019 at 8:00 am
Jon Holsten
|
Category:

Buying, Housing Trends, Northern Colorado Real Estate
|
Tagged

Blog, Buying, Fun Facts, Home Buyer, Low Rates, Mortgage, Mortgage Rates, Real Estate

If you are a homeowner, you probably know all-too-well how costly home repairs can be. And, thanks to Murphy's Law, appliance break-downs seem to happen at the worst possible time—like when you are selling your home. For this reason, it is in the best interest of all home sellers to consider purchasing a home warranty.
A home warranty offers many advantages to the home seller, the least of which is a peace of mind that your major home appliances are covered in the event of a break down. Most home warranties cover both parts and labor of your home's most vital systems and major appliances. This protects the home seller from potentially large, unexpected repair bills and also allows the buyer to purchase the home with more confidence. Additionally, a home warranty is usually for the term of at least one year, so any unforeseen repairs/replacements are also covered well after the home has been sold. A home warranty also provides a competitive edge over those homes without warranties because it communicates confidence to buyers. This can add up to a faster selling period, resulting in a more convenient process for all involved.
A home is probably the single largest investment you'll ever make, so the last thing you want as a home seller or buyer, are unexpected home repairs/replacements. Major appliance replacement can cost you several thousand dollars, and during the process of a home sale/purchase, your budget doesn't often allow for costly expenses. A home warranty is designed to protect you from these types of expenditures. Furthermore, it is convenient for home sellers because a home warranty offers after-sale liability. While an inspection may find many faults that are covered by a home warranty, it cannot account for latent problems that are beyond an inspection's scope, or problems that occur down the road. In most cases, a home warranty will cover these expenses, alleviating potential financial burdens for the seller once they have sold the home.
When considering a home warranty, it's important to ask the right questions. Warranties vary from one company to the next and there are also many different types of coverage available. Your Realtor should be able to help you with this process. First and foremost, you should identify which components of the home will be covered by the warranty. It's also important to attain annual costs and the charge for service calls. You will want to ask what the total dollar limit is on the warranty and what the limits are for the individual items that are covered. Many home sellers purchase home warranties, which are then passed along to the homebuyer when they move into the home. As a homebuyer, you may want to look into whether or not the coverage can be renewed once the warranty has expired.
According to American Home Shield, one of the largest home warranty companies in the nation, the average home warranty customer uses their warranty plan 2.3 times. Furthermore, the number of home warranties is increasing with every year because homeowners are becoming more informed of their benefits. Eventually home warranties will become commonplace, as buyers and sellers realize the advantages they offer. Ultimately, what it comes down to is that a home warranty is a very simple, cost-effective way to purchase a peace of mind for both homebuyers and sellers alike.
Posted in Buying by Kenady Swan 
Whether you're a first-time homebuyer or a current owner looking for a bigger home, the ideas below will help you better navigate that all-important first step: Finding a property that you like (and can afford).
The search for a new home always starts out with a lot of excitement. But if you haven't prepared, frustration can soon set in, especially in a competitive real estate market. The biggest mistake is jumping into a search unfocused, just hoping to "see what's available." Instead, we recommend you first take some time to work through the four steps below.
Step 1: Talk to your agent
Even if you're just thinking about buying or selling a house, start by consulting your real estate agent. An agent can give you an up-to-the-minute summary of the current real estate market, as well as mortgage industry trends. They can also put you in touch with all the best resources and educate you about next steps, plus much more. If you are interested in finding an experienced agent in your in your area, we can connect you
here.
Step 2: Decide how much home you can afford
It may sound like a drag to start your home search with a boring financial review, but when all is said and done, you'll be glad you did. With so few homes on the market now in many areas, and so many people competing to buy what is available, it's far more efficient to focus your search on only the properties you can afford. A meeting or two with a reputable mortgage agent should tell you everything you need to know.
Step 3: Envision your future
Typically, it takes at least five years for a home purchase to start paying off financially, which means, the better your new home suits you, the longer you'll most likely remain living there.
Will you be having children in the next five or six years? Where do you see your career heading? Are you interested in working from home, or making extra money by renting a portion of your home to others? Do you anticipate a relative coming to live with you? Share this information with your real estate agent, who can then help you evaluate school districts, work commutes, rental opportunities, and more as you search for homes together.
Step 4: Document your ideal home
When it comes to this step, be realistic. It's easy to get carried away dreaming about all the home features you want. Try listing everything on a piece of paper, then choose the five "must-haves," and the five "really-wants."
For more tips, as well as advice geared specifically to your situation, connect with an experienced Windermere Real Estate agent by clicking here.
A stat we find interesting is the relationship between the inventory for sale versus what is actually selling.
Specifically what we look at are price ranges.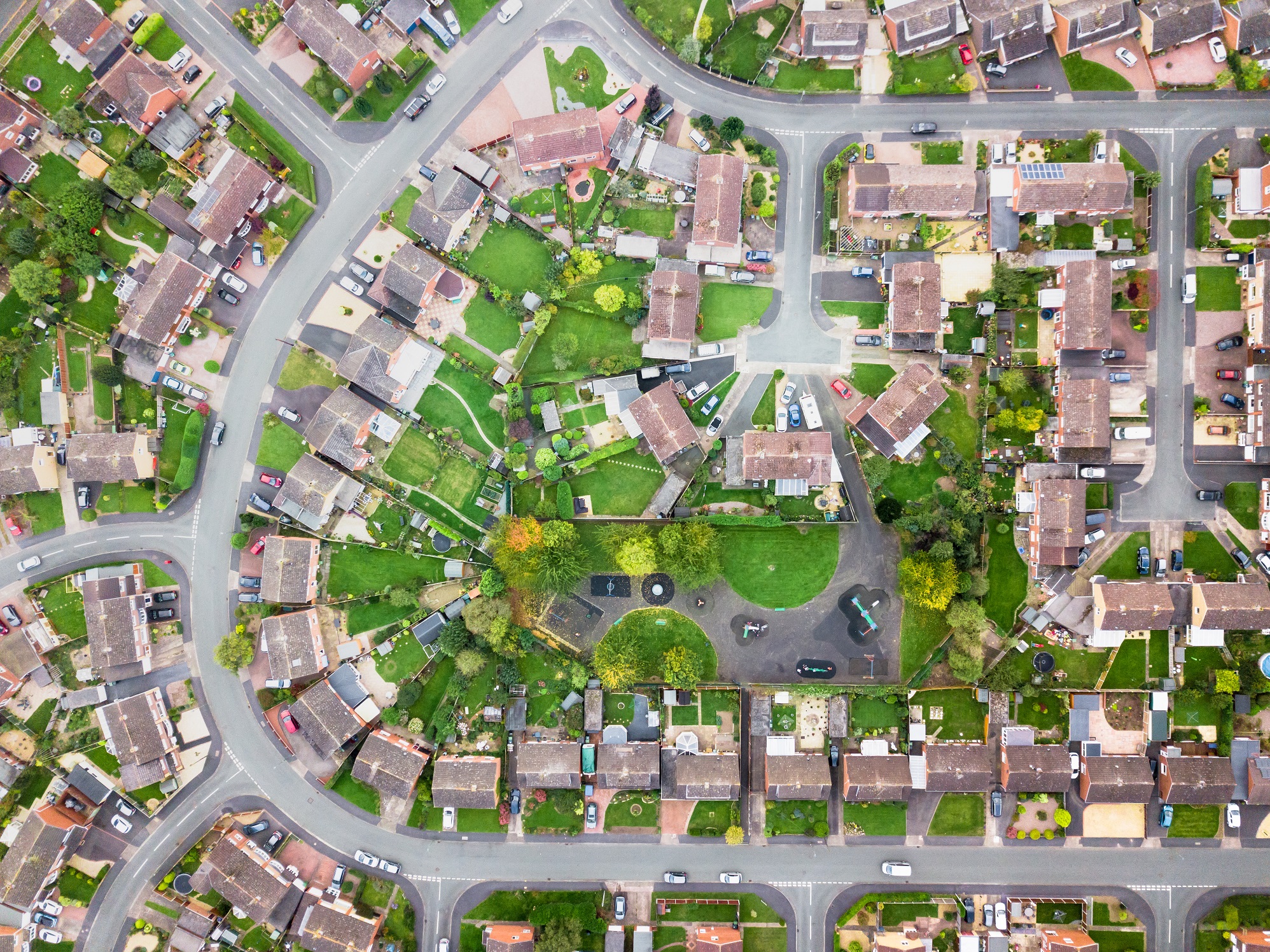 We are curious to know if the inventory that is for sale lines up with what the buyers want.
Here's what we notice…
In Larimer County, 23% of all the single family homes for sale are priced under $400,000. No surprise, this is a popular price range among buyers and it represents 45% of all sales.
So, the ratio is 23% of the inventory versus 45% of the sales.
In Weld County, the difference is more pronounced.
Homes under $400,000 represent 44% of the inventory and 69% of the sales.
Because the percentage of sales is higher than the percentage of inventory, properties under $400,000 will sell much quicker and are more likely to have multiple offers.
__________________________________________________________________________________________________________
To see the latest on the market, be sure to check out a copy of the new Gardner Report, our Chief Economist's quarterly look at Front Range real estate.
Posted on May 21, 2019 at 8:00 am
Jon Holsten
|
Category:

Buying, Homes for Sale, Loveland Real Estate, Northern Colorado Real Estate, Selling, Timnath Real Estate, Wellington Real Estate, Windermere Real Estate, Windsor Real Estate
|
Tagged

Blog, Buying, Fun Facts, Gardner Report, Homes, Inventory, Larimer County, Price, Real Estate, Sale, Selling, Weld County

What's your home worth?
It seems like a simple question, but finding that answer is more complicated than it might seem. Sites like Zillow, Redfin, Eppraisal, and others have built-in home valuation tools that make it seem easy, but how accurate are they? And which one do you believe if you get three different answers? Online valuation tools have become a key part of the home buying and selling process, but they've been proven to be highly unreliable in certain instances. One thing that is for certain is that these valuation tools have reinforced that real estate agents are as vital to the process of pricing a home as they ever were – and maybe even more so now.
There are limitations to every online valuation tool. Most are readily acknowledged by their providers, such as Zillow's "Zestimate", which clearly states that it offers a median error rate of 4.5%, with varying accuracy across the country. That may not sound like a lot, but keep in mind that amounts to a difference of about $31,500 for a $700,000 home. For Redfin and Trulia, there are similar ranges in results. When you dig deeper into these valuation tools, it's no small wonder that there are discrepancies, as they rely on a range of different sources for information, some more reliable than others.
Redfin's tool pulls information directly from multiple listing services(MLSs) all over the country. Others negotiate limited data sharing deals with those same services, but also rely on public records, as well as homeowners' records. This can lead to gaps in coverage. These tools can serve as helpful pieces of the puzzle when buying or selling a home, but the acknowledged error rate is a reminder of the dangers of relying too heavily on them.
Home valuation tools can be a useful starting point in the real estate process, but nothing compares to the level of detail and knowledge a professional real estate agent offers when pricing a home. An algorithm can't possibly know about a home's unique characteristics or those of the surrounding neighborhood. They also can't answer your questions about what improvements you can make to get top dollar or how buyer behaviors are shaping the market. All of this – and more – can only be delivered by a trusted professional whose number one priority is getting you the best price in a time frame that meets your needs.
If you're curious what your home might be worth, Windermere offers a tool that provides a series of evaluations about your property and the surrounding market. And once you're ready, we're happy to connect you with a Windermere agent who can clarify this information and perform a Comparative Market Analysis to get an even more accurate estimate of what your home could sell for in today's market.
Posted on May 15, 2019 at 8:00 am
Jon Holsten
|
Category:

Buying, Homes for Sale, Northern Colorado Real Estate, Selling, Windermere Real Estate
|
Tagged

Blog, Buying, Home Valuation, Home Value, Reliability, Selling

By Jennifer Calonia
Owning a home comes with its rewards — it's an investment, a cozy haven to kick-up your feet after a long day of work, and a welcoming place to bring family and friends together. Although all of this makes homeownership fulfilling, owning a home also opens the door for unexpected (but necessary) expenses.
If you've suddenly been hit with a home improvement project that's pinching your budget, like a roofing issue or heater malfunction, a personal loan might be an option to help cover the cost.
What is a personal loan?
A personal loan is an installment loan that's typically issued by a bank, credit union or online lender. According to the Federal Reserve, the average interest rate on a two-year personal loan is 10.70% but varies depending on your credit score and other criteria. Some lenders offer repayment terms anywhere from 12 months to five years.
A benefit of using a personal loan for emergency home improvement projects is that the approval process is generally quick so you can address urgent home repairs sooner. Some online lenders can run a credit check, approve your application and send funds your way with a couple of days. The approval process for banks and credit unions, on the other hand, can take anywhere from a couple of days to a couple of weeks, if the lender needs additional information.
How to find a personal loan
If you've decided that a personal loan makes sense to fund your next home project, make sure you're aware of these next steps.
1. Assess your budget
The last thing you need is taking out a personal loan only to realize after the fact that you can't afford to repay it. Calculate how much you realistically need for your home improvement project, giving yourself a reasonable buffer for unforeseen repair expenses (e.g. permit fees, price changes for a specific material, etc.)
Then, tally your monthly income and financial obligations to ensure you still have enough cash on hand to keep the lights on and make monthly installments toward your loan. Using a spreadsheet or budgeting app can help you track these numbers easily.
2. Know your credit score
Generally, you need a good credit score to get approved for a personal loan. Your credit score is one of the key factors that lenders use to determine whether your application is approved, and a higher credit score results in a lower interest rate offer.
Check your credit score with the three credit bureaus to ensure there isn't an error or suspicious activity that might inadvertently lower your credit score. For a free credit report, go to AnnualCreditReport.com to see where your credit stands before moving forward in the process.
3. Compare rates and terms
When you've confirmed that you have a good credit score that can get you competitive interest rates, it's tempting to accept a loan from the first lender that approves you. But like other major purchases, it's important to shop around.
Compare interest rates, annual percentage rates (APR), and term durations available, and read the fine print for any conditions or fees that might offset any benefits.
To start, try reaching out to your existing financial institution first to see what they can offer; sometimes credit unions, in particular, offer rate incentives for loyal members. Also, consider using a personal loan aggregator website to compare offers from multiple online lenders at once (just do your due diligence to ensure the site is legitimate).
4. Submit an application
If you're ready to submit an application, you can either complete a form online or apply in-person, depending on your lender. Although all lenders require different information to process a loan application, some common information to prepare ahead of time include:
Personal information
Income
Employment information
Reason for the loan
Amount you want to borrow
To minimize any delays on your end, it's helpful to prepare copies of verification documents, such as a driver's license, proof of address like a utility statement, information about your home and pay stubs. Your prospective lender will likely reach out to you if they need any other information to make a decision.
Although it's always best to have emergency savings set aside for a sudden home improvement project, turning to a personal loan is a useful option when you're pressed for funds and time. As urgent as your project might feel, however, always take the time to do your research to ensure you're making the right move for your situation.
Jennifer Calonia is a native Los Angeles-based writer for Upstart whose goal is to help readers get excited about improving their financial health and lifestyle. Her work has been featured on Forbes, The Huffington Post, MSN Money, Business Insider, CNN Money, and Yahoo Finance. When she's not wordsmithing, you can find her outdoors, exploring state and national parks.
Posted on May 3, 2019 at 8:00 am
Jon Holsten
|
Category:

Buying, Windermere Real Estate
|
Tagged

Blog, Budget, Buying, Cost, Credit Score, Loan, Personal Loan, Rates, Terms

Entering into debt is a concept I grew up diametrically opposed to. I was raised, like many with frugal family members, to understand that anything you couldn't pay for on the spot was something you couldn't afford. But as we age we learn the pathway to financial growth requires a commitment beyond what many of us can deliver up front. Building and stabilizing wealth is, for many families, tied to home ownership. To reach that initial threshold, most aspiring homeowners will need to apply for a mortgage loan. That process can be daunting, but the long-term rewards of securing your home are worth it.
Step One – Break down your budget
A major financial decision like this can't be made lightly. Many experts recommend a 50-20-30 style plan for finances, particularly for first-time homeowners. That means 50% of your budget is committed to core, unavoidable, monthly expenses like rent, groceries, loan payments, utilities, insurance, etc. The 20% segment is savings, placed in reserve towards a general or specific future financial goal. The final 30% (at maximum) is left as a remainder for personal spending, however, is most desired. Once this is set, you're ready to evaluate the rate at which you can repay your loan and adjust accordingly.
Step Two – Take the time to get it right
It's exciting to be in a position to purchase your first home, but if you find the right spot and realize the funds aren't there yet it can be a huge disappointment. That's what makes seeking pre-approval for a loan a must – particularly if it's your first time. Having your credit in order, along with all key financial documentation (bank statements, tax returns, debt copies, prior records of significant ownership). If your credit isn't in a great place, it's likely worth taking the time to amend it before applying for your mortgage loan. When you earn lower interest rates and more manageable monthly payments you'll be thankful for your prudence.
Step Three – The bigger the down payment the better
It's rare that first-time homebuyers have significant cash on hand, but whatever you can muster makes a difference. Typically, the greater a down payment you can muster, the lower your subsequent interest rates will be. For many, there's only so much that's tenable as a bulk sum up front, of course. If that fits your situation, seeking a loan insured by the Federal Housing Administration (FHA) can earn you a healthy loan for a down payment of just 3.5% of your home's total value. To calculate the limitations of your target home's loan options, you can input your information on the Department of Housing and Urban Development (HUD) website here.
Step Four – Stick to the plan!
After all the effort you'll go through to secure a mortgage loan, you've earned the home it's helped you purchase. That loan, like any loan, is contingent on your continued monthly payments. It can feel daunting and dispiriting after a time to continually be paying for a home you're already living in, but maintaining your financial balance is vital. You'll never be able to predict every expense that comes up but maintaining your budget towards paying off your mortgage loans will set you up to be more financially flexible in the future. Should you ever hope to purchase a second home or other major investments requiring of loans, having a record of consistent mortgage loan payment can help you secure far more favorable interest rates in the future.
A mortgage loan, like any loan, is a major commitment, but entering into homeownership is a massive step towards financial stability and future life-planning. With proper patience and focus, you can get the loan you need at the rate you can afford.
Posted on April 26, 2019 at 8:00 am
Jon Holsten
|
Category:

Buying, Fort Collins Real Estate, Homes for Sale, Windermere Real Estate
|
Tagged

Buying, First Time Buyer, Home Buying, Loan, Loan Approval, Mortgage, Planning, Real Estate

Luxury homes sales across the U.S. continue to perform strongly, but I'm noticing some headwinds starting to appear that are worthy of a closer look.
It's often thought that luxury real estate runs totally independent of the overall market, and while this is true in some respects, there are definitely correlations between high-end housing and the rest of the market.
The first similarity is that the luxury market has suffered from some the same inventory constraints that are almost endemic across all price points in the U.S. But, similar to the overall market, we are starting to see a rise in inventory, which should be good news for real estate agents and luxury home buyers alike.
Impact of rising inventory 
This increase in the number of luxury homes for sale has started to have a tapering effect on price growth, which again, is similar to what we're seeing in the rest of the market. But as real estate professionals, we know full well that all housing is local and some markets are performing far better than others.
For example, luxury markets in Maui, Northern California, Colorado, and Sarasota, Florida, are all experiencing substantial price growth, while there are noticeable slowdowns in many parts of New York and New Jersey. Even Queens and Jersey City, which have continued to benefit from high demand, have seen price growth stall recently, indicating that those markets could be losing some steam.
Why the slowdown? 
The slowing of luxury sales in certain areas around the country piqued my interest, so I decided to explore why this is happening. The first thing I noticed is that cities with high property taxes are fairly prevalent on the list of slowing markets; this includes cities like Boston, Austin, New York City, and Chicago. It is likely that the federal tax changes limiting the deductibility of property taxes are the culprit for such slowdowns in these areas.
Something else that has undoubtedly impacted luxury home sales in markets, such as New York City and Seattle, is the significant decline in foreign buyers from countries like China and Canada. According to the National Association of Realtors, the number of purchases by international buyers fell by 21 percent between 2017 and 2018, amounting to a drop of $32 billion – the largest decline on record.  Foreign buyers spent $121 billion on 266,754 properties, making up 8 percent of the buyers of existing (previously lived in) homes.
My research tells me that foreign home buyers are pulling back amid political uncertainty in the U.S. Ongoing concerns about a potential trade war, combined with rhetoric against foreigners, have done their part to dampen some of the enthusiasm to invest in U.S. housing. Also playing a role in this slowdown is the Chinese Central Government which has started placing tighter controls on the ability to spend money outside of mainland China. And finally, rising home prices and a strong U.S. dollar are likely two other key factors behind the tumbling interest in luxury real estate from overseas buyers.
So how do I see the luxury market performing in 2019?
Luxury real estate sales in markets like Boston, Clearwater, Austin, and Alexandria, Virginia will continue to slow down for the reasons stated earlier, but in other parts of the country, home buyers will provide the demand needed to keep the market plugging along at a healthy pace.
The changes affecting mortgage interest deductions and property taxes will also continue to impact the luxury market in certain areas, but this will, to a degree, be offset by other tax changes that favor high-income households and increase their disposable income. Something else that will help keep the luxury real estate market afloat in the coming year is jumbo mortgage interest rates which remain remarkably competitive compared to historic standards.
On a whole, high-end real estate sales have been strong over the past few years. While I am predicting somewhat of a slowdown next year given the headwinds discussed earlier, 2019 will be remembered as a year where balance started to return to the luxury housing market.
Mr. Gardner is the Chief Economist for Windermere Real Estate, specializing in residential market analysis, commercial/industrial market analysis, financial analysis, and land use and regional economics. 
Posted on April 17, 2019 at 8:00 am
Jon Holsten
|
Category:

Buying, Homes for Sale, Housing Trends, Northern Colorado Real Estate, Windermere Real Estate
|
Tagged

Blog, Buying, Economics, Home Buying, Luxury, Luxury Homes, Real Estate

Appraisals are designed to protect buyers, sellers, and lending institutions. They provide a reliable, independent valuation of a tract of land and the structure on it, whether it's a house or a skyscraper. Below, you will find information about the appraisal process, what goes into them, their benefits and some tips on how to help make an appraisal go smoothly and efficiently.
Appraised value vs. market value
The appraised value of a property is what the bank thinks it's worth, and that amount is determined by a professional, third-party appraiser. The appraiser's valuation is based on a combination of comparative market sales and inspection of the property.
Market value, on the other hand, is what a buyer is willing to pay for a home or what homes of comparable value are selling for. A home's appraised value and its market value are typically not the same. In fact, sometimes the appraised value is very different. An appraisal provides you with an invaluable reality check.
If you are in the process of setting the price of your home, you can gain some peace-of-mind by consulting an independent appraiser. Show him comparative values for your neighborhood, relevant documents, and give him a tour of your home, just as you would show it to a prospective buyer.
What information goes into an appraisal?
Professional appraisers consult a range of information sources, including multiple listing services, county tax assessor records, county courthouse records, and appraisal data records, in addition to talking to local real estate professionals.
They also conduct an inspection. Typically an appraiser's inspection focuses on:
The condition of the property and home, inside and out
The home's layout and features
Home updates
Overall quality of construction
Estimate of the home's square footage (the gross living area "GLA"; garages and unfinished basements are estimated separately)
Permanent fixtures (for example, in-ground pools, as opposed to above-ground pools)
After considering all such information, the appraiser arrives at three different dollar amounts – one for the value of the land, one for the value of the structure, and one for their combined value. In many cases, the land will be worth more than the structure.
One thing to bear in mind is that an appraisal is not a substitute for a home inspection. An appraiser does a cursory assessment of a house and property. For a more detailed inspection, consult with a home inspector and/or a specialist in the area of concern.
Who pays and how long does it take?
The buyer usually pays for the appraisal unless they have negotiated otherwise. Depending on the lender, the appraisal may be paid in advance or incorporated into the application fee; some are due on delivery and some are billed at closing. Typical costs range from $275-$600, but this can vary from region to region.
An inspection usually takes anywhere from 15 minutes to several hours, depending on the size and complexity of your property. In addition, the appraiser spends time pulling up county records for the values of the houses around you. A full report comes to your loan officer, a real estate agent or lender within about a week.
If you are the seller, you won't get a copy of an appraisal ordered by a buyer. Under the Equal Credit Opportunity Act, however, the buyer has the right to get a copy of the appraisal, but they must request it. Typically the requested appraisal is provided at closing.
What if the appraisal is too low?
If your appraisal comes in too low it can be a problem. Usually, the seller's and the buyer's real estate agents respond by looking for recent and pending sales of comparable homes. Sometimes this can influence the appraisal. If the final appraisal is well below what you have agreed to pay, you can renegotiate the contract or cancel it.
Where do you find a qualified appraiser?
Your bank or lending institution will find and hire an appraiser; Federal regulatory guidelines do not allow borrowers to order and provide an appraisal to a bank for lending purposes. If you want an appraisal for your own personal reasons and not to secure a mortgage or buy a homeowner's insurance policy, you can do the hiring yourself. You can contact your lending institution and they can recommend qualified appraisers and you can choose one yourself or you can call your local Windermere Real Estate agent and they can make a recommendation for you. Once you have the name of some appraisers you can verify their status on the Federal Appraisal Subcommittee website.
Tips for hassle-free appraisals:
What can you do to make the appraisal process as smooth and efficient as possible? Make sure you provide your appraiser with the information he or she needs to get the job done. Get out your important documents and start checking off a list that includes the following:
A brief explanation of why you're getting an appraisal
The date you'd like your appraisal to be completed
A copy of your deed, survey, purchase agreement, or other papers that pertain to the property
If you have a mortgage, your lender, the year you got your mortgage, the amount, the type of mortgage (FHA, VA, etc.), your interest rate, and any additional financing you have
A copy of your current real estate tax bill, statement of special assessments, balance owing and on what (for example, sewer, water)
Tell your appraiser if your property is listed for sale and if so, your asking price and listing agency
Any personal property that is included
If you're selling an income-producing property, a breakdown of income and expenses for the last year or two and a copy of leases
A copy of the original house plans and specifications
A list of recent improvements and their costs
Any other information you feel may be relevant
By doing your homework, compiling the information your appraiser needs, and providing it at the beginning of the process, you can minimize unnecessary phone calls and delays and get the information you need quickly and satisfactorily!
Just a few months ago most people thought mortgage rates were heading to 5% and now they are back to where they were a year ago.
You probably saw this week's news from the Federal Reserve declaring that they would not raise their Federal Funds rate for the rest of 2019
(just three months after saying they would raise rates at least twice this year).
While this is big news, even bigger news for mortgage rates is that the 10-year Treasury yield just hit its lowest point since January 2018. One thing we've learned from our Chief Economist Matthew Gardner is that mortgage rates follow the 10-year treasury (not necessarily the Fed Funds rate).
Last Spring it looked like mortgage rates had bottomed out and they steadily climbed through the Summer and Fall of 2018. It looked certain that they would hit 5% around January.
Instead they started dropping. Now with the 10-year Treasury at a 15-month low, they just dropped a little more and they are back to where they were a year ago.
Great news for buyers! Party like it's 2018!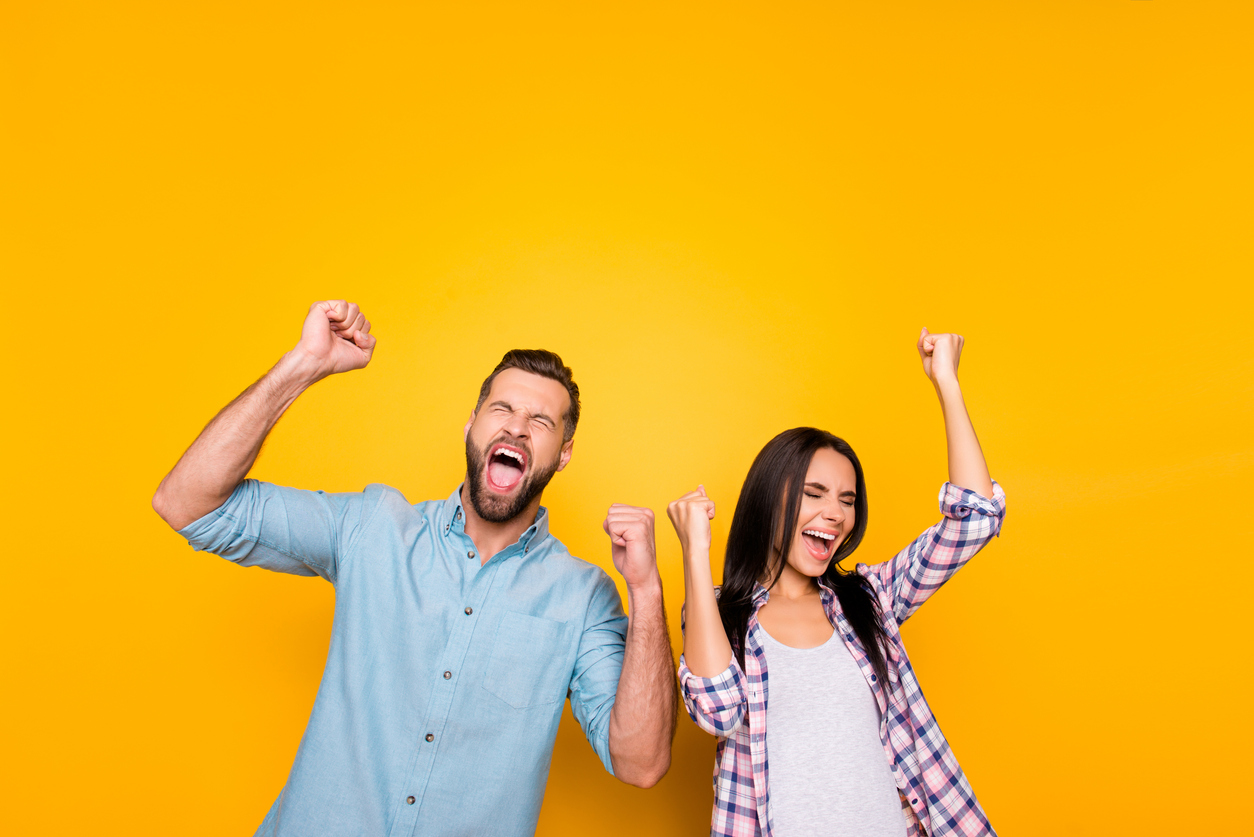 Posted on April 8, 2019 at 8:00 am
Jon Holsten
|
Category:

Buying, Housing Trends, Northern Colorado Real Estate, Windermere Real Estate
|
Tagged

Buyers, Buying, Federal Reserve, Fun Facts, Mortgage, Mortgage Rates, Real Estate