Social Links Widget
Click here to edit the Social Media Links settings. This text will not be visible on the front end.

It is a seemingly simple question. However, discovering the worth of your home is more complicated than it might seem. Sites like Zillow, Redfin, Eppraisal, and others have built-in home valuation tools that make it seem easy, but how accurate are they? And if you get three different answers, which one do you believe? Online valuation tools have become a pivotal part of the home buying and selling process, but they've proven to be highly unreliable in certain instances. What these valuation tools have made clear is that real estate agents are as vital to the process of pricing a home as they ever were—and maybe even more so now.
Every online valuation tool has its limitations. Most are readily acknowledged by their providers, such as "Zestimate" from Zillow, which clearly states that it offers a median error rate of 4.5%. That may not sound like a lot, but keep in mind that 4.5% amounts to a difference of about $31,500 for a $700,000 home. For Redfin and Trulia, there are similar variances. When you dig deeper into these valuation tools, it's no wonder that there are discrepancies. They rely on a range of different sources for information, some more reliable than others.
Redfin's tool pulls information directly from multiple listing services (MLSs) across the country. Others negotiate limited data-sharing deals with those same services, relying on public and homeowners' records alike. This can lead to gaps in coverage. These tools can serve as helpful pieces of the puzzle when buying or selling a home, but the acknowledged error rate is a reminder of how dangerous a heavy reliance on them can be.
Nothing compares to the level of detail and knowledge a professional real estate agent offers when pricing a home. An algorithm can't possibly know about the unique characteristics of neither a home nor its neighborhood. Curious about what improvements you can make to get top dollar or how buyer behaviors are shaping the market? They cannot provide an answer there, either. That can only be delivered by a trusted professional whose number one priority is getting you the best price in a time frame that meets your needs.
If you're curious about your home's value, Windermere offers a tool that provides a series of evaluations on your property and the surrounding market. And once you're ready, we're happy to connect you with a Windermere agent who can clarify this information and perform a Comparative Market Analysis to get an even more accurate estimate of what your home could fetch in today's market.

Whether you're a first-time homebuyer or you currently own and are looking for a new home, the ideas below will help you better navigate that all-important first step: Finding a property that is both appealing and affordable.
The search for a new home always starts out with a lot of excitement. But if you haven't prepared, frustration can soon set in, especially in a competitive real estate market. The biggest mistake is jumping into a search unfocused, just hoping to "see what's available." Instead, we recommend you first take some time to work through the four steps below.
Step 1: Talk to your agent
Even if you're just thinking about buying or selling a house, start by consulting your real estate agent. An agent can give you an up-to-the-minute summary of the current real estate market, as well as mortgage industry trends. They can also put you in touch with all the best resources and educate you about the next steps, plus much more. If you are interested in finding an experienced agent in your area, we can connect you here.
Step 2: Decide how much home you can afford
It may sound like a drag to start your home search with a boring financial review, but when all is said and done, you'll be glad you did. With so many people competing to buy what is available, it's far more efficient to focus your search on the properties you can afford. A meeting or two with a reputable mortgage agent should tell you everything you need to know.
Step 3: Envision your future
Typically, it takes at least five years for a home purchase to start paying off financially—which means—the better your new home suits you, the longer you'll most likely remain living there.
Thinking of your near future, what life events do you anticipate in the next five or six years? If you're planning to add to the family or change careers, or even rent out a portion of your home to others, share this information with your real estate agent. They will be able to help you evaluate your current and future needs to help find the best home that you can grow into.
Step 4: Visualize your ideal home
When it comes to this step, be realistic. It's easy to get carried away dreaming about all the home features you want. Try listing everything on a piece of paper, then choose the five "must-haves," and the five "really-wants."
For more tips, as well as advice geared specifically to your situation, connect with an experienced Windermere Real Estate agent by clicking here.
Millennials often get a bad rap.  One of the myths about Millennials is that they don't own homes and will be renters forever.
Not true!  Especially on the Front Range of Colorado.
Based on research by our very own Chief Economist, Matthew Gardner, Millennials make up a significant percentage of all home buyers in Metro Denver and Colorado.
In Metro Denver, 50% of all buyers last year were in the Millennial demographic.
In Northern Colorado, the number is 41%.
It turns out that Millennials, as they move into their mid to late 30's, see the value of home ownership and are at the point in their lives where it makes sense to own instead of rent.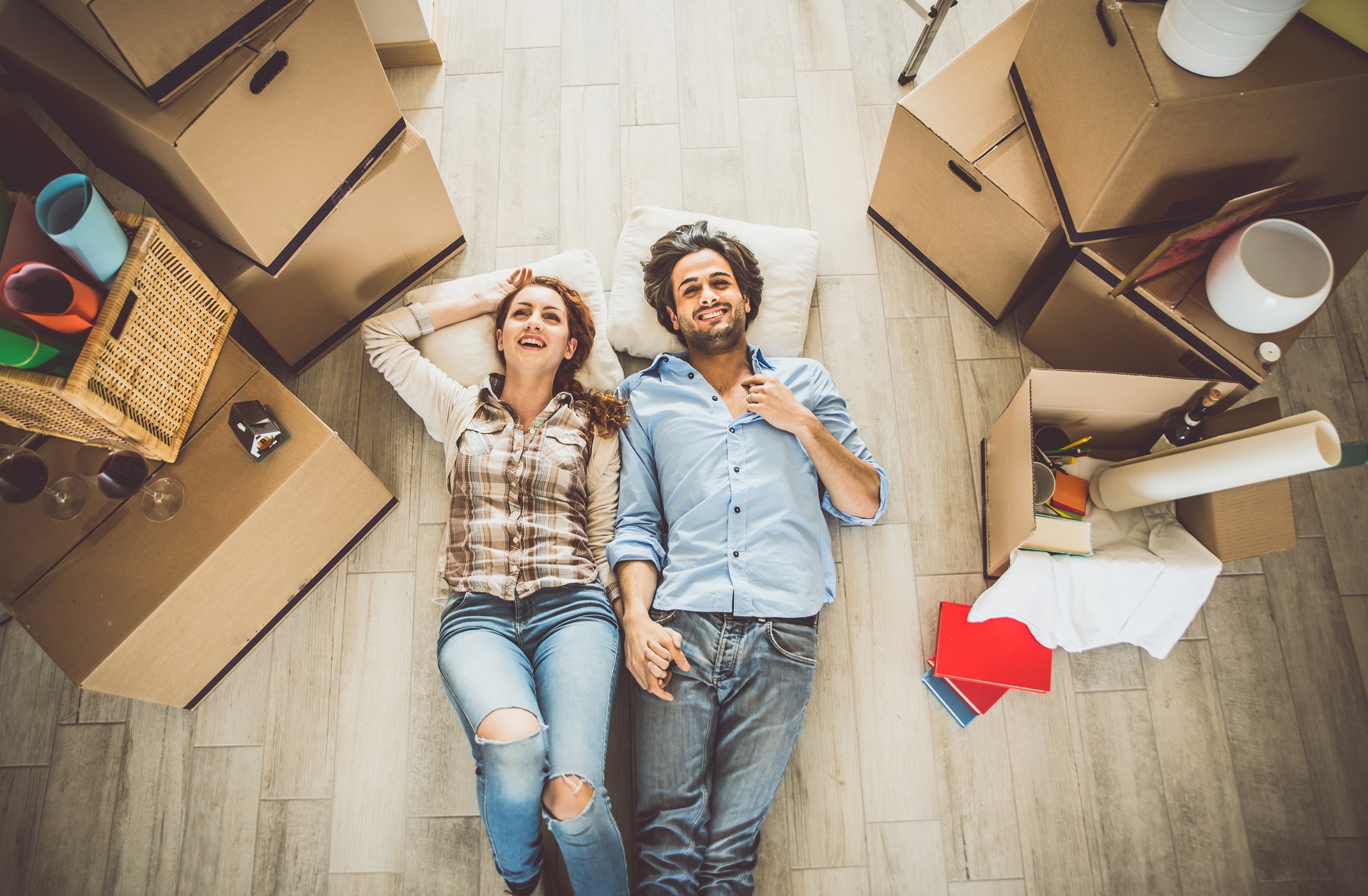 Condominium homes are a great, low-maintenance choice for a primary residence, second home, or investment property. This alternative to the traditional single-family home has unique issues to consider before buying, as well as unique benefits.
Increasingly, condos are not just for first-time homebuyers looking for a less expensive entry into the housing market. Empty-nesters and retirees are happy to give up mowing the lawn and painting the house. Busy professionals can experience luxury living knowing their home is safe and well-maintained while they are away on business.
If you are considering buying a condominium for a home, here are a few things you should know:
Condominium basics:
With condominiums, you own everything in your unit on your side of the walls. Individual owners hold title to the condominium unit only, not the land beneath the unit. All owners share title to the common areas: the grounds, lobby, halls, parking areas and other amenities. A homeowners' association (HOA) usually manages the complex and collects a monthly fee from all condominium owners to pay for the operation and maintenance of the property. These fees may include such items as insurance, landscape, and grounds up-keep, pool maintenance, security, and administrative costs.
The owners of the units in a condominium are all automatic members of the condo association. The association is run by a volunteer Board of Directors, who manage the operations and upkeep of the property. A professional management company may also be involved in assisting the board in their decisions. The condo association also administers rules and regulations designed to ensure safety and maintain the value of your investment. Examples include whether or not pets are allowed and the hours of use for condominium facilities, such as pools and work-out rooms. Should a major expense occur, all owners are responsible for paying their fair share of the expense.
The pros and cons of condominium living:
The condominium lifestyle has many benefits, but condominium ownership isn't for everyone. Whether living in a condominium works for you depends on your current and planned future lifestyle. By necessity, condominium associations have a number of standardized rules. You need to decide whether these regulations work for you or not. Here are some points to keep in mind if you're considering condominium living.
Convenience: People who love living in condominiums always cite the convenience factor. It's nice to have someone else take care of landscaping, upkeep, and security. Condominium homes are often located in urban areas where restaurants, groceries, and entertainment are just a short walk away.
Luxury amenities: May condominiums offer an array of amenities that most homeowners couldn't afford on their own, such as fitness centers, clubhouses, wine cellars, roof-top decks, and swimming pools. Lobbies of upscale condominiums can rival those of four-star hotels, making a great impression on residents.
Privacy: Since you share common walls and floors with other condominium owners, there is less privacy than what you'd expect in a single-family home. While condominiums are built with noise abatement features, you may still occasionally hear your neighbors.
Space: Except for very high-end units, condominiums are generally smaller than single-family homes. That means less storage space and often, smaller rooms. The patios and balconies of individual units are usually much smaller as well.
Autonomy: As a condominium owner, you are required to follow the laws of the associations. That means giving up a certain amount of control and getting involved in the group decision-making process. HOA bylaws vary greatly from property to property, and some people may find certain rules too restrictive.
Things to consider when you decide to buy:
Condominium homes vary from intimate studios to eclectic lofts and luxury penthouses. The right condominium is the one that best fits your lifestyle. Here are a few questions to ask to determine which condominium is right for you.
How will you use it? 
Will your condominium be your primary residence? A second home? An investment property? While a studio may be too small for a primary residence, it might be a perfect getaway. Also, consider how your lifestyle may change over the next five to seven years. If you are close to retirement, you may want to have the option of turning a vacation condominium into your permanent home.
What amenities are most important to you?
Amenities vary location to location. Decide what you want, and you can be assured of finding it. Most urban and resort condominiums have an enticing array of extras, from spas to movie screening rooms to tennis courts.
What are your specific needs?
Do you have a pet? Some associations don't allow them; others have limitations on their size. Most buildings will have a rental cap, so be sure to know what that cap is if you're buying as an investment. Parking can also be a major issue, especially in dense, urban areas. How many spaces do you get per unit? Do you pay extra if you have more vehicles?
Cost: Condominium homes typically cost less than houses, so they're a great choice for first-time buyers. However, because condominiums are concentrated in more expensive locations, and sizes are generally smaller than a comparable single-family home, the price per square foot for a condominium is usually higher.
Finally, once you've found a property you like, examine the association's declaration, rules, and bylaws to make sure they fit your needs. The association will provide you with an outline of their monthly fees and exactly what they cover so you can accurately budget your expenses.
Ask to review the association board's meeting minutes from the past year to get an idea of any issues the association is working on. An analysis of sales demand and property appreciation compared to like units may help ensure that you make the best possible investment.

What is the most active price range in Northern Colorado?  Take a guess…
$300,000 to $400,000
$400,000 to $500,000
$500,000 to $750,000
$750,000 and above
By far, the most active price range is $300,000 to $400,000 with 60% more closed transactions than the $400,000 to $500,000 range and 400% more than homes priced $750,000 and above.
However, this lower price range does not have the most inventory.  The price range with the greatest selection of homes is $500,000 to $750,000.

Some fascinating research from the Denver Metro Association of Realtors…
37% of properties that sold last month along the Front Range had a price reduction at some point during the listing period.
Property owners who have to reduce their price take an average of 58 days to receive an offer.
Those who don't have to reduce their price only take 13 days.
This stat obviously speaks to the importance of pricing your property right on day one.
There's nothing more exciting, rewarding, and fulfilling than buying a home. However, it's a complex transaction; there are a number of steps along the path that can confuse, betwixt, and befuddle even the most seasoned buyers and sellers.
How can you avoid those potential pitfalls and common mistakes? Look to your real estate professional for advice and keep these guidelines in mind:
BUYERS:
#1 Review your credit reports ahead of time
Review your credit report a few months before you begin your house hunt, and you'll have time to ensure the facts are correct and be able to dispute mistakes before a mortgage lender checks your credit. Get a copy of your credit report from Experian, Equifax, and TransUnion. Why all three? Because, if the scores differ, the bank will typically use the lowest one. Alert the credit bureaus if you see any mistakes, fix any problems you discover, and don't apply for any new credit until after your home loan closes.
#2 Get pre-approved
Before getting serious about your hunt for a new house, you'll want to choose a lender and get pre-approved for a mortgage (not just pre-qualified—which is a cursory review of your finances—but pre-approved for a loan of a specific amount). Pre-approval lets sellers know you're serious. Most importantly, pre-approval will help you determine exactly how much you can comfortably afford to spend.
#3 Know what you want
You and your real estate agent should both be clear about the house you want to buy. Put it in writing. First, make a list of all the features and amenities you really want. Then, number each item and prioritize them. Now, divide the list into must-haves and really-wants.
#4 Account for hidden costs
In addition to the purchase price of the home, there are additional costs you need to take into consideration, such as closing costs, appraisal fees, and escrow fees. Once you find a prospective home, you'll want to:
Get estimates for any repairs or remodeling it may need.
Estimate how much it will cost to maintain (gas, electric, utilities, etc.).
Determine how much you'll pay in taxes monthly and/or annually.
Learn whether there are any homeowner's or development dues associated with the property.
#5 Get an inspection
Buying a home is emotionally charged—which can make it difficult for buyers to see the house for what it truly is. That's why you need impartial third parties who can help you logically analyze the condition of the property. Your agent is there to advise you, but you also need a home inspector to assess any hidden flaws, structural damage or faulty systems.
#6 Evaluate the neighborhood and location
When house hunting, it's easy to become overly focused on the number of bedrooms and bathrooms, the condition of the home and its amenities while overlooking the subtleties of the surrounding neighborhood. Take time to check crime reports, school options, churches and shopping. If schools are a key factor, do more than simply research the statistics; speak with the principal(s) and chat with the parents waiting outside.
SELLERS:
#1 Avoid becoming emotional or sentimental about the sale
Once you decide to sell your house, it's time to strip out the emotion and look at it as a commodity in a business transaction. If you start reminiscing about all the good times you had and the hard work you invested, it will only make it that much harder to successfully price, prepare, and market the home.
#2 Fix problems (or price accordingly)
Homes with deferred maintenance and repair issues can take far longer to sell and can be subject to last-minute sale-cancellations. These homes also often sell for less than their legitimate market value. If you simply can't afford to address critical issues, be prepared to work with your agent to price and market your home accordingly.
#3 Don't overprice your home (and/or refuse to negotiate)
Getting top dollar is the dream of every seller. But it's essential that you let the market dictate that price, not your emotions or financial situation. Allow your agent to research and prepare a market analysis that factors in the value of similar homes in the area, and trust those results.
#4 Use quality photos
The vast majority of prospective buyers today search for homes online first. In order to make a good first impression, you need a wealth of high-quality photos of your home and surrounding grounds. You may also need to consider professional staging in order to position your home in the best possible light for prospective buyers.
The process of buying or selling a home can have plenty of twists and turns, but with some smart decision making, you can avoid the most common mistakes and pitfalls.
Click here if you would like to connect with an experienced real estate agent.
Posted on September 19, 2019 at 12:24 pm
Fort Collins 
|
Posted in
Buyers & Sellers
|
Tagged

 Advice, Buyers, credit, credit report, dont overprice, fix problems, For Buyers, For Sellers, Neighborhood, pre approval, Sellers

Moving is stressful, whether it's across town or cross-country.  Once you've closed on your house, the reality of packing, moving, and setting up a new home can become overwhelming. While no list can make a move "stress-free", planning ahead and staying organized can help make your move a little smoother.  Here is our list of tips:
Getting started:
Once you know your prospective move date set up a quick timeline to make sure you can get all the important tasks done and ready in time for your move.
Consider how much stuff you have by doing a home inventory. This can help you decide whether you need to hire movers to help you or if you will be managing your move on your own. Many moving companies supply inventory lists to help you assess the size of truck you will need. You can use your list as double duty for insurance purposes later.
As soon as you decide how you will be moving, make your reservations. In general, moving companies and truck rental services are over-booked at the beginning and very end of the month. If you are planning on hiring a moving company, contact a few in your area for a price quote. To find companies ask your real estate agent, family, or friends, and consult online reviews. It is also a good idea to request a quote and compare companies.
Preparing for your move:
Moving is a great opportunity to get rid of clutter, junk, or outdated items. Set aside some time to sort through your closets, storage spaces, files, drawers, and more.  Go through cluttered areas and organize items by "keepers", "give-aways" and "garbage". You will have less to pack and an opportunity to update after you move. Contact a local nonprofit organization for your donations; some will arrange to pick up larger donations like furniture. If you have items of value, eBay or Craigslist are good options.
Changing your address is one of the more tedious tasks in the moving process. You will need to change your address with the United States Post Office. You can find the online form here.
You will also need to change your address with each account you have. Here is a list to get you started:

Employers
Bank(s)
Utilities (Electric, Water/Sewage, Oil/Gas)
Cable/ Telephone
Cell phone service
Credit Cards
Magazine subscriptions
Insurance companies (auto, home/renters, health, dental, vision, etc.)
Pharmacy
Other personal services
Let the packing begin:
Before you start packing, it may help to visualize where everything you have will go. Perhaps furniture will fit better in a different room? Consider the floor plan of your new home and figure out what will go where. This will aid in packing and labeling as you box everything up.
Use a tool like floorplanner.com to plan where furniture and items will go.
When it comes to packing you have some options. You can work with a service that provides reusable boxes for moving or you can reuse or purchase cardboard boxes.  Make sure you have enough boxes, packing tape, dark markers, and packing paper.
Pack rooms according to your floor plan. Label boxes with contents and room. This will make it easier to unpack your home, knowing where everything is going.
Real Simple magazine has some great tips on packing for your move.
If you have to disassemble any of your furniture, make sure you keep all the parts and directions together.
Make sure you set aside your necessities for the day you move. Being tired and unable to take a shower or make your bed can be hard at the end of a long moving day. Here are some ideas of what you may like to pack in your "day-of-move" boxes

Clean linens for the beds, pillows and blankets
Clean towels
Shower curtain, liner and hooks
Toiletries, hand soap, toothbrush, etc.
Disposable utensils, cups, napkins, etc
Rolls of toilet paper
Snacks and water
Change of clothes
Tools for reassembling furniture, installing hardware, and hanging photos
Making your move
Come up with a game plan with your family, so everyone has a role and a part to play.
Once the house is empty, do a once over on your old place to make sure it is clean for the next owners/occupants. Here is a useful checklist for cleaning.
Warming your new home
Once you have settled into your new home, warm it up by inviting friends and family over to celebrate.
Announce your move to far-away friends and family through moving announcements to make sure you stay on the holiday card mailing list.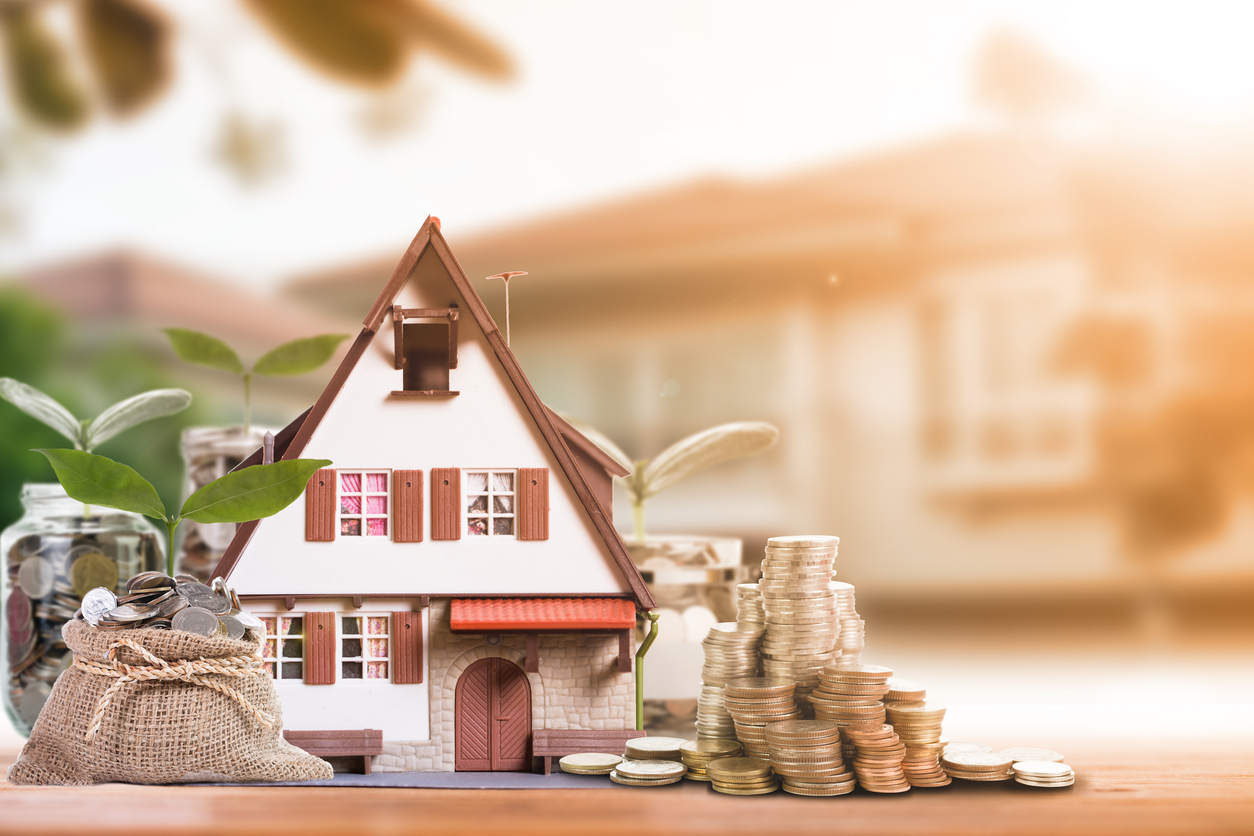 It's true, certain parts of our market are cooling off. We are seeing fewer multiple offers, fewer bidding wars, and fewer inspection concessions.
However, homes that are priced right and in great condition are selling, and in many cases, selling quickly.
As buyers feel the market cool a bit, it may cause them to want to wait. They sometimes feel like it's a better choice to 'wait and see what happens.'
The reality is, there is a real cost to waiting given two specific facts.
1. Interest rates will continue to rise
2. Prices will continue to rise
Interest rates are a little more than 0.5% higher than a year ago and experts predict them to be another 0.5% higher by this time next year.
Prices have been appreciating at roughly 10% per year for the last four years. Based on the numbers, we see that appreciation could be 5% per year for the next two years.
So, let's look at a house priced at $450,000 today. If prices go up "only" 5% for the next 12 months, that home will cost $22,500 more in a year.
And, if rates go up another half percent, the monthly payment will be $206 higher. That's an 11% increase!
In an environment of rising prices and rising rates, there is a real cost to "wait and see."

Rates hit near-historic lows this week and are now at 3.49% for a 30-year mortgage.
There have only been two other times in history when rates have been this low- April 2013 and October 2016.
It's interesting to see what happened soon after bottoming out these last two times.
In April of 2013 rates hit 3.41%. By August 2013 they had jumped to 4.40%.
Rates bottomed again in October 2016 at 3.42%. Just two months later in December 2016 they were 4.32%.
Each time the increase was nearly 1% within just a few months.
So, if history proves itself as a guide, we can't expect these rates to last for long.