Some fascinating research from the Denver Metro Association of Realtors…
37% of properties that sold last month along the Front Range had a price reduction at some point during the listing period.
Property owners who have to reduce their price take an average of 58 days to receive an offer.
Those who don't have to reduce their price only take 13 days.
This stat obviously speaks to the importance of pricing your property right on day one.
Posted on October 11, 2019 at 8:00 am
Jon Holsten
|
Category:

Buying, Fort Collins Real Estate, Homes for Sale, Housing Trends, Loveland Real Estate, Northern Colorado Real Estate, Selling, Timnath Real Estate, Wellington Real Estate, Windermere Real Estate, Windsor Real Estate
|
Tagged

Blog, Buying, Front Range, Fun Facts, Price Reduction, Pricing Your Home, Research, Selling, The Market
There's nothing more exciting, rewarding, and fulfilling than buying a home. However, it's a complex transaction; there are a number of steps along the path that can confuse, betwixt, and befuddle even the most seasoned buyers and sellers.
How can you avoid those potential pitfalls and common mistakes? Look to your real estate professional for advice and keep these guidelines in mind:
BUYERS:
#1 Review your credit reports ahead of time
Review your credit report a few months before you begin your house hunt, and you'll have time to ensure the facts are correct and be able to dispute mistakes before a mortgage lender checks your credit. Get a copy of your credit report from Experian, Equifax, and TransUnion. Why all three? Because, if the scores differ, the bank will typically use the lowest one. Alert the credit bureaus if you see any mistakes, fix any problems you discover, and don't apply for any new credit until after your home loan closes.
#2 Get pre-approved
Before getting serious about your hunt for a new house, you'll want to choose a lender and get pre-approved for a mortgage (not just pre-qualified—which is a cursory review of your finances—but pre-approved for a loan of a specific amount). Pre-approval lets sellers know you're serious. Most importantly, pre-approval will help you determine exactly how much you can comfortably afford to spend.
#3 Know what you want
You and your real estate agent should both be clear about the house you want to buy. Put it in writing. First, make a list of all the features and amenities you really want. Then, number each item and prioritize them. Now, divide the list into must-haves and really-wants.
#4 Account for hidden costs
In addition to the purchase price of the home, there are additional costs you need to take into consideration, such as closing costs, appraisal fees, and escrow fees. Once you find a prospective home, you'll want to:
Get estimates for any repairs or remodeling it may need.
Estimate how much it will cost to maintain (gas, electric, utilities, etc.).
Determine how much you'll pay in taxes monthly and/or annually.
Learn whether there are any homeowner's or development dues associated with the property.
#5 Get an inspection
Buying a home is emotionally charged—which can make it difficult for buyers to see the house for what it truly is. That's why you need impartial third parties who can help you logically analyze the condition of the property. Your agent is there to advise you, but you also need a home inspector to assess any hidden flaws, structural damage or faulty systems.
#6 Evaluate the neighborhood and location
When house hunting, it's easy to become overly focused on the number of bedrooms and bathrooms, the condition of the home and its amenities while overlooking the subtleties of the surrounding neighborhood. Take time to check crime reports, school options, churches and shopping. If schools are a key factor, do more than simply research the statistics; speak with the principal(s) and chat with the parents waiting outside.
SELLERS:
#1 Avoid becoming emotional or sentimental about the sale
Once you decide to sell your house, it's time to strip out the emotion and look at it as a commodity in a business transaction. If you start reminiscing about all the good times you had and the hard work you invested, it will only make it that much harder to successfully price, prepare, and market the home.
#2 Fix problems (or price accordingly)
Homes with deferred maintenance and repair issues can take far longer to sell and can be subject to last-minute sale-cancellations. These homes also often sell for less than their legitimate market value. If you simply can't afford to address critical issues, be prepared to work with your agent to price and market your home accordingly.
#3 Don't overprice your home (and/or refuse to negotiate)
Getting top dollar is the dream of every seller. But it's essential that you let the market dictate that price, not your emotions or financial situation. Allow your agent to research and prepare a market analysis that factors in the value of similar homes in the area, and trust those results.
#4 Use quality photos
The vast majority of prospective buyers today search for homes online first. In order to make a good first impression, you need a wealth of high-quality photos of your home and surrounding grounds. You may also need to consider professional staging in order to position your home in the best possible light for prospective buyers.
The process of buying or selling a home can have plenty of twists and turns, but with some smart decision making, you can avoid the most common mistakes and pitfalls.
Click here if you would like to connect with an experienced real estate agent.
Posted on September 19, 2019 at 12:24 pm
Fort Collins 
|
Posted in
Buyers & Sellers
|
Tagged

 Advice, Buyers, credit, credit report, dont overprice, fix problems, For Buyers, For Sellers, Neighborhood, pre approval, Sellers
Posted on October 5, 2019 at 8:00 am
Jon Holsten
|
Category:

Buying, Living, Northern Colorado Real Estate, Selling, Windermere Real Estate
|
Tagged

Advice, Blog, Buying, Credit Report, Hidden Costs, Home Inspection, Inspection, Maintaince, Neighborhood, Overpricing, Photos, Pre Approval, Pre Qualification, Prepared, Real Estate, Selling

Moving is stressful, whether it's across town or cross-country.  Once you've closed on your house, the reality of packing, moving, and setting up a new home can become overwhelming. While no list can make a move "stress-free", planning ahead and staying organized can help make your move a little smoother.  Here is our list of tips:
Getting started:
Once you know your prospective move date set up a quick timeline to make sure you can get all the important tasks done and ready in time for your move.
Consider how much stuff you have by doing a home inventory. This can help you decide whether you need to hire movers to help you or if you will be managing your move on your own. Many moving companies supply inventory lists to help you assess the size of truck you will need. You can use your list as double duty for insurance purposes later.
As soon as you decide how you will be moving, make your reservations. In general, moving companies and truck rental services are over-booked at the beginning and very end of the month. If you are planning on hiring a moving company, contact a few in your area for a price quote. To find companies ask your real estate agent, family, or friends, and consult online reviews. It is also a good idea to request a quote and compare companies.
Preparing for your move:
Moving is a great opportunity to get rid of clutter, junk, or outdated items. Set aside some time to sort through your closets, storage spaces, files, drawers, and more.  Go through cluttered areas and organize items by "keepers", "give-aways" and "garbage". You will have less to pack and an opportunity to update after you move. Contact a local nonprofit organization for your donations; some will arrange to pick up larger donations like furniture. If you have items of value, eBay or Craigslist are good options.
Changing your address is one of the more tedious tasks in the moving process. You will need to change your address with the United States Post Office. You can find the online form here.
You will also need to change your address with each account you have. Here is a list to get you started:

Employers
Bank(s)
Utilities (Electric, Water/Sewage, Oil/Gas)
Cable/ Telephone
Cell phone service
Credit Cards
Magazine subscriptions
Insurance companies (auto, home/renters, health, dental, vision, etc.)
Pharmacy
Other personal services
Let the packing begin:
Before you start packing, it may help to visualize where everything you have will go. Perhaps furniture will fit better in a different room? Consider the floor plan of your new home and figure out what will go where. This will aid in packing and labeling as you box everything up.
Use a tool like floorplanner.com to plan where furniture and items will go.
When it comes to packing you have some options. You can work with a service that provides reusable boxes for moving or you can reuse or purchase cardboard boxes.  Make sure you have enough boxes, packing tape, dark markers, and packing paper.
Pack rooms according to your floor plan. Label boxes with contents and room. This will make it easier to unpack your home, knowing where everything is going.
Real Simple magazine has some great tips on packing for your move.
If you have to disassemble any of your furniture, make sure you keep all the parts and directions together.
Make sure you set aside your necessities for the day you move. Being tired and unable to take a shower or make your bed can be hard at the end of a long moving day. Here are some ideas of what you may like to pack in your "day-of-move" boxes

Clean linens for the beds, pillows and blankets
Clean towels
Shower curtain, liner and hooks
Toiletries, hand soap, toothbrush, etc.
Disposable utensils, cups, napkins, etc
Rolls of toilet paper
Snacks and water
Change of clothes
Tools for reassembling furniture, installing hardware, and hanging photos
Making your move
Come up with a game plan with your family, so everyone has a role and a part to play.
Once the house is empty, do a once over on your old place to make sure it is clean for the next owners/occupants. Here is a useful checklist for cleaning.
Warming your new home
Once you have settled into your new home, warm it up by inviting friends and family over to celebrate.
Announce your move to far-away friends and family through moving announcements to make sure you stay on the holiday card mailing list.
Posted on September 25, 2019 at 8:00 am
Jon Holsten
|
Category:

Buying, Fort Collins Real Estate, Living, Northern Colorado Real Estate, Windermere Real Estate
|
Tagged

Blog, Buying, Homeowner, Housewarming, Housing Trends, Movers, Moving, Moving Ideas, Moving Tips, Packing, Planning, Utilities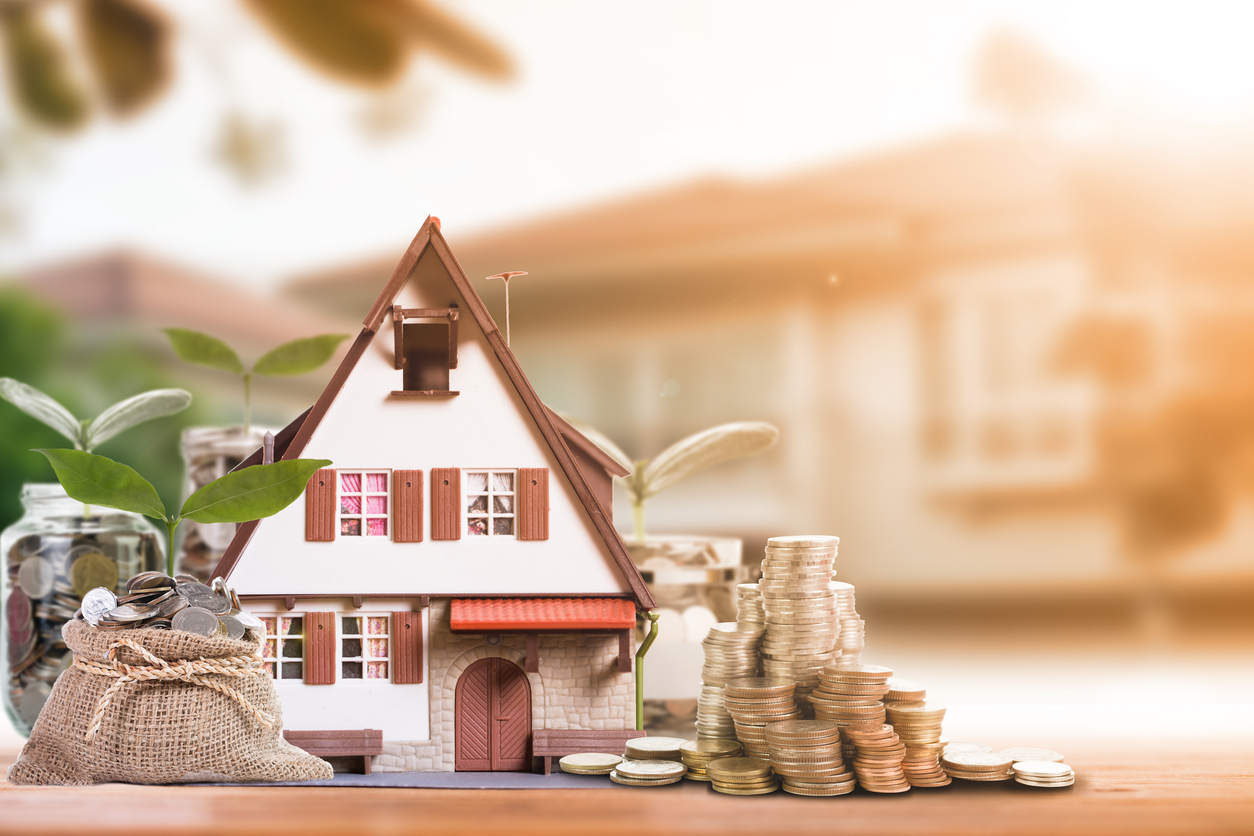 It's true, certain parts of our market are cooling off. We are seeing fewer multiple offers, fewer bidding wars, and fewer inspection concessions.
However, homes that are priced right and in great condition are selling, and in many cases, selling quickly.
As buyers feel the market cool a bit, it may cause them to want to wait. They sometimes feel like it's a better choice to 'wait and see what happens.'
The reality is, there is a real cost to waiting given two specific facts.
1. Interest rates will continue to rise
2. Prices will continue to rise
Interest rates are a little more than 0.5% higher than a year ago and experts predict them to be another 0.5% higher by this time next year.
Prices have been appreciating at roughly 10% per year for the last four years. Based on the numbers, we see that appreciation could be 5% per year for the next two years.
So, let's look at a house priced at $450,000 today. If prices go up "only" 5% for the next 12 months, that home will cost $22,500 more in a year.
And, if rates go up another half percent, the monthly payment will be $206 higher. That's an 11% increase!
In an environment of rising prices and rising rates, there is a real cost to "wait and see."
Posted on September 23, 2019 at 8:00 am
Jon Holsten
|
Category:

Buying, Fort Collins Real Estate, Housing Trends, Northern Colorado Real Estate, Windermere Real Estate
|
Tagged

Appreciation, Blog, Buying, Interest Rates, Market, Numbers, Real Estate, Waiting

Rates hit near-historic lows this week and are now at 3.49% for a 30-year mortgage.
There have only been two other times in history when rates have been this low- April 2013 and October 2016.
It's interesting to see what happened soon after bottoming out these last two times.
In April of 2013 rates hit 3.41%. By August 2013 they had jumped to 4.40%.
Rates bottomed again in October 2016 at 3.42%. Just two months later in December 2016 they were 4.32%.
Each time the increase was nearly 1% within just a few months.
So, if history proves itself as a guide, we can't expect these rates to last for long.
Posted on September 13, 2019 at 5:05 pm
Jon Holsten
|
Category:

Buying, Housing Trends, Selling, Windermere Real Estate
|
Tagged

Blog, Buying, Fun Facts, History, Mortgage, Mortgage Rates, Numbers, Rate Bounce, Rate History, Rates, Real Estate, Selling

If you're short on space but don't want to move, a home addition is an attractive way to solve your woes and turn your current home into your dream home.
Whether you're adding a whole new room or a more modest addition, it can turn into a major construction project; with architects and contractors to manage, construction workers traipsing through your home, hammers pounding, and sawdust everywhere. Although new additions can be a great investment, the cost per-square-foot is typically more than building a new home, and much more than buying a larger existing home.
Before you make the leap, consider the following:
Define your needs
To determine if an addition makes sense for your situation, start by defining exactly what it is you want and need. By focusing on core needs, you won't get carried away with a wish list that can push the project out of reach financially.
If it's a matter of needing more space, be specific. For example, instead of just jotting down "more kitchen space," figure out just how much more space is going to make the difference, e.g., "150 square feet of floor space and six additional feet of counter space."
If the addition will be for aging parents, consult with their doctors or an age-in-place expert to define exactly what they'll require for living conditions, both now and over the next five to ten years.
Types of Additions
Bump-out Addition
"Bumping out" one or more walls to make a first-floor room slightly larger is something most homeowners think about at one time or another. However, when you consider the work required, and the limited amount of space created, it often ends up to be one of your more expensive approaches.
First Floor Addition
Adding a whole new room (or rooms) to the first floor of your home is one of the most common ways to add space to a home. You can easily create a new family room, apartment or sunroom. But this approach can also take away yard space.
Dormer Addition
For homes with steep rooflines, adding an upper floor dormer may be all that's needed to transform an awkward space with limited headroom. The cost is affordable and, when done well, a dormer can also improve the curb-appeal of your house.
Second-Story Addition
For homes without an upper floor, adding a second story can double the size of the house without reducing surrounding yard space. But be cautious not to ruin the value of homes next to you when you do this, the second story might not be worth the drama on your block.
Garage Addition
Building above the garage is ideal for a space that requires more privacy, such as a rentable apartment, a teen's bedroom, guest bedroom, guest quarters, or a family bonus room.
Permits required
You'll need a building permit to construct an addition—which will require professional blueprints. Your local building department will not only want to make sure that the addition adheres to the latest building codes, but also ensure it isn't too tall for the neighborhood or positioned too close to the property line. Some building departments will also want to ask your neighbors for their input before giving you the go-ahead.
Requirements for a legal apartment
While the idea of having a renter that provides an additional stream of revenue may be enticing, the realities of building and renting a legal add-on apartment can be sobering. Among the things you'll need to consider:
Special permitting—Some communities don't like the idea of "mother-in-law" units and therefore have regulations against it, or zone-approval requirements.
Separate utilities—In many cities, you can't charge a tenant for heat, electricity, and water unless utilities are separated from the rest of the house (and separately controlled by the tenant).
ADU Requirements—When building an "accessory dwelling unit" (the formal name for a second dwelling located on a property where a primary residence already exists), building codes often contain special requirements regarding emergency exists, windows, ceiling height, off-street parking spaces, the location of main entrances, the number of bedrooms, and more.
In addition, renters have special rights while landlords have added responsibilities. You'll need to learn those rights and responsibilities and be prepared to adhere to them. Be sure to talk to your Windermere Real Estate Agent or a local Property Manager about municipal, state, and federal laws.
Average costs
The cost to construct an addition depends on a wide variety of factors, such as the quality of materials used, the laborers doing the work, the type of addition and its size, the age of your house and its current condition. For ballpark purposes, however, you can figure on spending about $200 per square foot if your home is in a more expensive real estate area, or about $100 per food in a lower-priced market.
You might be wondering how much of that money might the project return if you were to sell the home a couple years later? The answer to that question depends on the above details; but the average "recoup" rate for a family-room addition is typically more than 80 percent.
The Bottom Line
While you should certainly research the existing-home marketplace before hiring an architect to map out the plans, building an addition onto your current home can be a great way to expand your living quarters, customize your home, and remain in the same neighborhood.
Posted on August 5, 2019 at 8:00 am
Jon Holsten
|
Category:

Buying, Fort Collins Real Estate, Housing Trends, Northern Colorado Real Estate, Windermere Real Estate
|
Tagged

Blog, Building, Buying, Costs, New Build, Renovations, Resale vs New Build

In addition to providing shelter and comfort, our home is often our single greatest asset, and it's important that we protect that precious investment. Most homeowners realize the importance of homeowner's insurance in safeguarding the value of a home. However, what they may not know is that about two-thirds of all homeowners are under-insured. According to a national survey, the average homeowner has enough insurance to rebuild only about 80% of his or her house.
What a standard homeowners policy covers
A standard homeowner's insurance policy typically covers your home, your belongings, injury or property damage to others, and living expenses if you are unable to live in your home temporarily because of an insured disaster.
The policy likely pays to repair or rebuild your home if it is damaged or destroyed by disasters, such as fire or lightning. Your belongings, such as furniture and clothing, are also insured against these types of disasters, as well as theft. Some risks, such as flooding or acts of war, are routinely excluded from homeowner policies.
Other coverage in a standard homeowner's policy typically includes the legal costs for injury or property damage that you or family members, including your pets, cause to other people. For example, if someone is injured on your property and decides to sue, the insurance would cover the cost of defending you in court and any damages you may have to pay. Policies also provide medical coverage in the event someone other than your family is injured in your home.
If your home is seriously damaged and needs to be rebuilt, a standard policy will usually cover hotel bills, restaurant meals and other living expenses incurred while you are temporarily relocated.
How much insurance do you need?
Homeowners should review their policy each year to make sure they have sufficient coverage for their home. The three questions to ask yourself are:
·      Do I have enough insurance to protect my assets?
·      Do I have enough insurance to rebuild my home?
·      Do I have enough insurance to replace all my possessions?
Here's some more information that will help you determine how much insurance is enough to meet your needs and ensure that your home will be sufficiently protected.
Protect your assets
Make sure you have enough liability insurance to protect your assets in case of a lawsuit due to injury or property damage. Most homeowner's insurance policies provide a minimum of $100,000 worth of liability coverage. With the increasingly higher costs of litigation and monetary compensation, many homeowners now purchase $300,000 or more in liability protection. If that sounds like a lot, consider that the average dog bite claim is about $20,000. Talk with your insurance agent about the best coverage for your situation.
Rebuild your home
You need enough insurance to finance the cost of rebuilding your home at current construction costs, which vary by area. Don't confuse the amount of coverage you need with the market value of your home. You're not insuring the land your home is built on, which makes up a significant portion of the overall value of your property. In pricey markets such as San Francisco, land costs account for over 75 percent of a home's value.
The average policy is designed to cover the cost of rebuilding your home using today's standard building materials and techniques. If you have an unusual, historical or custom-built home, you may want to contact a specialty insurer to ensure that you have sufficient coverage to replicate any special architectural elements. Those with older homes should consider additions to the policy that pay the cost of rebuilding their home to meet new building codes.
Finally, if you've done any recent remodeling, make sure your insurance reflects the increased value of your home.
Remember that a standard policy does not pay for damage caused by a flood or earthquake. Special coverage is needed to protect against these incidents. Your insurance company can let you know if your area is flood or earthquake-prone. The cost of coverage depends on your home's location and corresponding risk.
Replacing your valuables
If something happens to your home, chances are the things inside will be damaged or destroyed as well. Your coverage depends on the type of policy you have. A cost value policy pays the cost to replace your belongings minus depreciation. A replacement cost policy reimburses you for the cost to replace the item.
There are limits on the losses that can be claimed for expensive items, such as artwork, jewelry, and collectibles. You can get additional coverage for these types of items by purchasing supplemental premiums.
To determine if you have enough insurance, you need to have a good handle on the value of your personal items. Create a detailed home inventory file that keeps track of the items in your home and the cost to replace them.
Create a home inventory file
It takes time to inventory your possessions, but it's time well spent. The little bit of extra preparation can also keep your mind at ease.  The best method for creating a home inventory list is to go through each room of your home and individually record the items of significant value. Simple inventory lists are available online. You can also sweep through each room with a video or digital camera and document each of your belongings. Your home inventory file should include the following items:
·      Item description and quantity
·      Manufacturer or brand name
·      Serial number or model number
·      Where the item was purchased
·      Receipt or other proof of purchase / Photocopies of any appraisals, along with the name and address of the appraiser
·      Date of purchase (or age)
·      Current value
·      Replacement cost
Pay special attention to highly valuable items such as electronics, artwork, jewelry, and collectibles.
Storing your home inventory list
Make sure your inventory list and images will be safe in case your home is damaged or destroyed. Store them in a safe deposit box, at the home of a friend or relative, or on an online Web storage site. Some insurance companies provide online storage for digital files. (Storing them on your home computer does you no good if your computer is stolen or damaged). Once you have an inventory file set up, be sure to update it as you make new purchases.
We invest a lot in our homes, so it's important we take the necessary measures to safeguard it against financial and emotional loss in the wake of a disaster. Homeowners insurance is that safeguard, be sure you're properly covered.
Posted on July 29, 2019 at 8:00 am
Jon Holsten
|
Category:

Buying, Home Maintenance, Living, Northern Colorado Real Estate, Windermere Real Estate
|
Tagged

Assets, Blog, Buying, Cover the Cost, Extreme Weather, Home Insurance, Homeowner, Homeowners Insurance, Insurance, Policy, Protection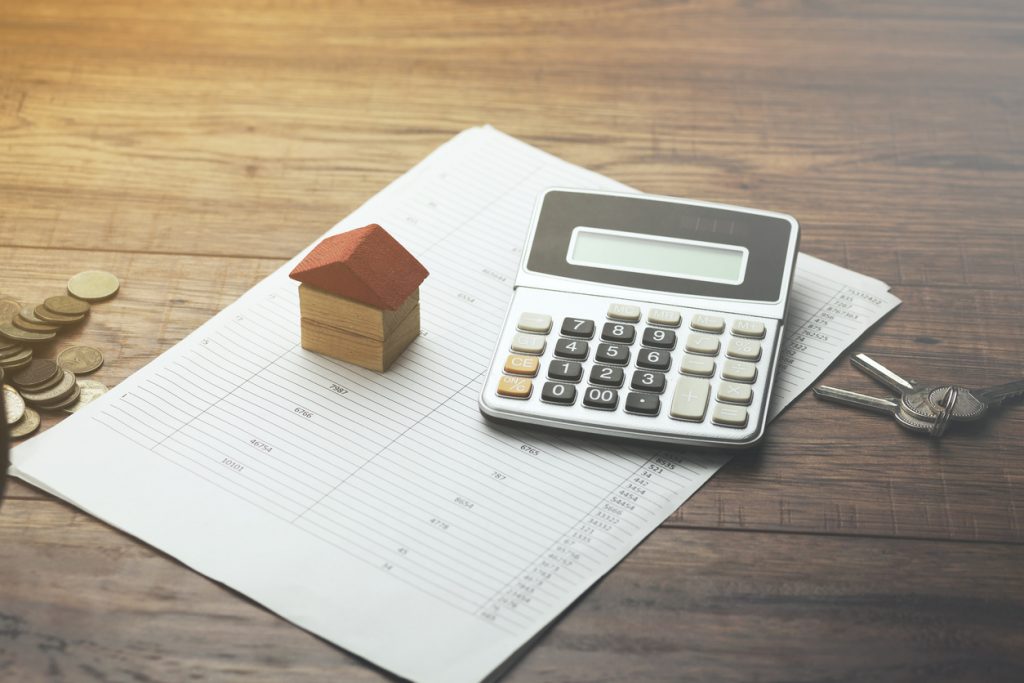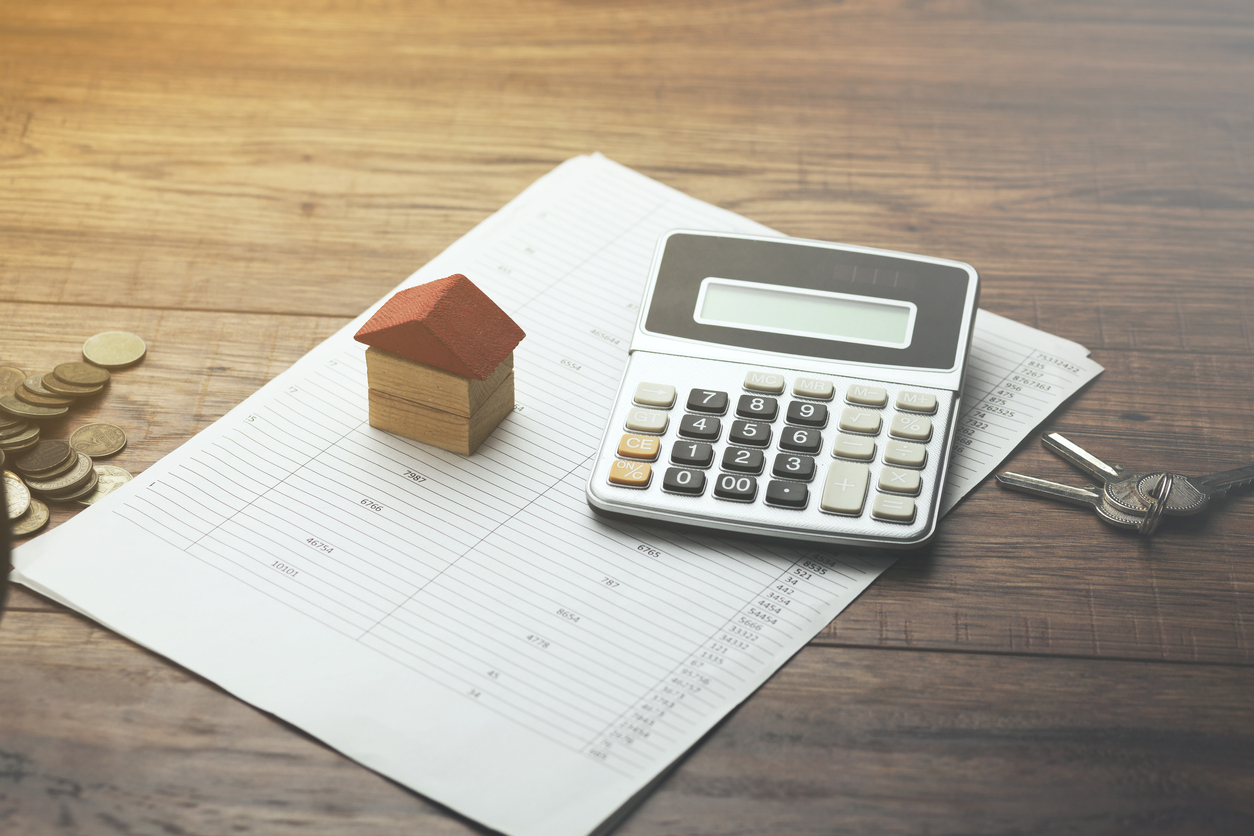 A statistic we keep our eye on is the percentage of homes which sell for at least list price.
In a robust, healthy, market with lower inventory, we will frequently see homes selling for their asking price or even higher.
Here are the number of sales that occur for list price or higher in each of our major markets:
• Fort Collins = 60%
• Loveland = 60%
• Greeley = 71%
• Windsor = 56%
---
There are a couple of things we notice about these numbers. First, well over half of all sales are for at least list price. This means that a buyer needs to be prepared to make a full price offer (or higher) in most cases. This also means that if a seller is priced right and marketed effectively, they should achieve their asking price.
We also notice that these percentages are lower than one year ago. In 2018 these numbers were 5% to 10% higher in each market. This is good news for buyers of course because the bidding wars are not as intense as last year.
Posted on July 10, 2019 at 8:00 am
Jon Holsten
|
Category:

Buying, Fort Collins Real Estate, Homes for Sale, Housing Trends, Loveland Real Estate, Northern Colorado Real Estate, Selling, Timnath Real Estate, Wellington Real Estate, Windermere Real Estate, Windsor Real Estate
|
Tagged

Blog, Buying, Fun Facts, Inventory, List Price, northern Colorado, Real Estate, Sales, Selling, Statistics

Downsizing is on the minds of many homeowners today. Some are ready to retire, others want to live more simply, and many want to save money and say goodbye to home maintenance. If you can relate to any of those sentiments, ask yourself these five questions:
Have you done the math?
The financial savings that can be generated by downsizing can be significant – especially as they add up over time. When doing the math, make sure the move will save money, rather than spend unnecessarily.
Have you researched elder-care options?
Many homeowners hold on to their current home longer than they should because their parents / parents-in-law may need to come live with them in the future. While a noble gesture, there are many excellent elder care living options available today. Often, all it takes is a tour of those facilities to realize that your loved one may actually be happier, and far better served, in a place devoted to their care and happiness.
Have you considered off-site storage?
You don't need to immediately discard a big chunk of your belongings in order to downsize. In fact, trying to do so in one fell swoop only creates needless stress. Most people find it works much better to move some of their belongings into off-site storage for six months. During that time, you can gradually incorporate some of those items into your new living arrangement, and slowly figure out what to do with the others.
How do you feel about sharing costs and decision-making?
Townhomes and condominiums are popular downsizing options. But both require that you share the decision-making and expenses associated with any maintenance and improvement projects with your neighbors and potentially an HOA. If you're a people-person and agree that two heads are better than one, and you like the idea of sharing the cost/responsibility for expensive repairs, you'll enjoy condo living. If not, this may not be the best option for you.
Have you consulted with a real estate agent?
Many homeowners don't think to consult with a real estate agent until they've made the decision to downsize. This leads to guesstimating about some of the most important factors. The truth is, your real estate agent is someone you want to talk with very early in the decision-making process.

We are often asked, "Which is the better buy, a newer or older home?" Our answer: It all depends on your needs and personal preferences. We decided to put together a list of the six biggest differences between newer and older homes:
The neighborhood
Surprisingly, one of the biggest factors in choosing a new home isn't the property itself, but rather the surrounding neighborhood. While new homes occasionally spring up in established communities, most are built in new developments. The settings are quite different, each with their own unique benefits.
Older neighborhoods often feature tree-lined streets; larger property lots; a wide array of architectural styles; easy walking access to mass transportation, restaurants and local shops; and more established relationships among neighbors.
New developments are better known for wider streets and quiet cul-de-sacs; controlled development; fewer above ground utilities; more parks; and often newer public facilities (schools, libraries, pools, etc.). There are typically more children in newer communities, as well.
Consider your daily work commute, too. While not always true, older neighborhoods tend to be closer to major employment centers, mass transportation and multiple car routes (neighborhood arterials, highways and freeways).
Design and layout
If you like Victorian, Craftsman or Cape Cod style homes, it used to be that you would have to buy an older home from the appropriate era. But with new-home builders now offering modern takes on those classic designs, that's no longer the case. There are even modern log homes available.
Have you given much thought to your floor plans? If you have your heart set on a family room, an entertainment kitchen, a home office and walk-in closets, you'll likely want to buy a newer home—or plan to do some heavy remodeling of an older home. Unless they've already been remodeled, most older homes feature more basic layouts.
If you have a specific home-décor style in mind, you'll want to take that into consideration, as well. Professional designers say it's best if the style and era of your furnishings match the style and era of your house. But if you are willing to adapt, then the options are wide open.
Materials and craftsmanship
Homes built before material and labor costs spiked in the late 1950s have a reputation for higher-grade lumber and old-world craftsmanship (hardwood floors, old-growth timber supports, ornate siding, artistic molding, etc.).
However, newer homes have the benefit of modern materials and more advanced building codes (copper or polyurethane plumbing, better insulation, double-pane windows, modern electrical wiring, earthquake/ windstorm supports, etc.).
Current condition
The condition of a home for sale is always a top consideration for any buyer. However, age is a factor here, as well. For example, if the exterior of a newer home needs repainting, it's a relatively easy task to determine the cost.  But if it's a home built before the 1970s, you have to also consider the fact that the underlying paint is most likely lead based, and that the wood siding may have rot or other structural issues that need to be addressed before it can be recoated.
On the flip side, the mechanicals in older homes (lights, heating systems, sump pump, etc.) tend to be better built and last longer.
Outdoor space
One of the great things about older homes is that they usually come with mature tress and bushes already in place. Buyers of new homes may have to wait years for ornamental trees, fruit trees, roses, ferns, cacti and other long-term vegetation to fill in a yard, create shade, provide privacy, and develop into an inviting outdoor space. However, maybe you're one of the many homeowners who prefer the wide-open, low-maintenance benefits of a lightly planted yard.
Car considerations
Like it or not, most of us are extremely dependent on our cars for daily transportation. And here again, you'll find a big difference between newer and older homes. Newer homes almost always feature ample off-street parking: usually a two-care garage and a wide driveway. An older home, depending on just how old it is, may not offer a garage—and if it does, there's often only enough space for one car. For people who don't feel comfortable leaving their car on the street, this alone can be a determining factor.
Finalizing your decision
While the differences between older and newer homes are striking, there's certainly no right or wrong answer. It is a matter of personal taste, and what is available in your desired area. To quickly determine which direction your taste trends, use the information above to make a list of your most desired features, then categorize those according to the type of house in which they're most likely to be found. The results can often be telling.
If you have questions about newer versus older homes, or are looking for an agent in your area we have professionals that can help you. Contact us here.
Posted on June 28, 2019 at 8:00 am
Jon Holsten
|
Category:

Buying, Fort Collins Real Estate, Homes for Sale, Housing Trends, Living, Loveland Real Estate, Northern Colorado Real Estate, Timnath Real Estate, Wellington Real Estate, Windermere Real Estate, Windsor Real Estate
|
Tagged

Blog, Buying, Chrftsmanship, Daily Commute, homes for sale, landscaping, New, Old, Old or New, Style