Sales of new homes have jumped to their highest levels in 14 years.
The annualized rate of single-family new construction homes is now at 901,000 according to the new Census Bureau report.
This means that across the U.S., at the current pace of sales, there will be almost 1,000,000 new homes built and sold over the next 12 months.
This pace is 36% higher than one year ago and the highest it has been since the end of 2006.
Given the low inventory levels of previously-owned homes that most of the Country is experiencing, this uptick in new home activity is welcome news.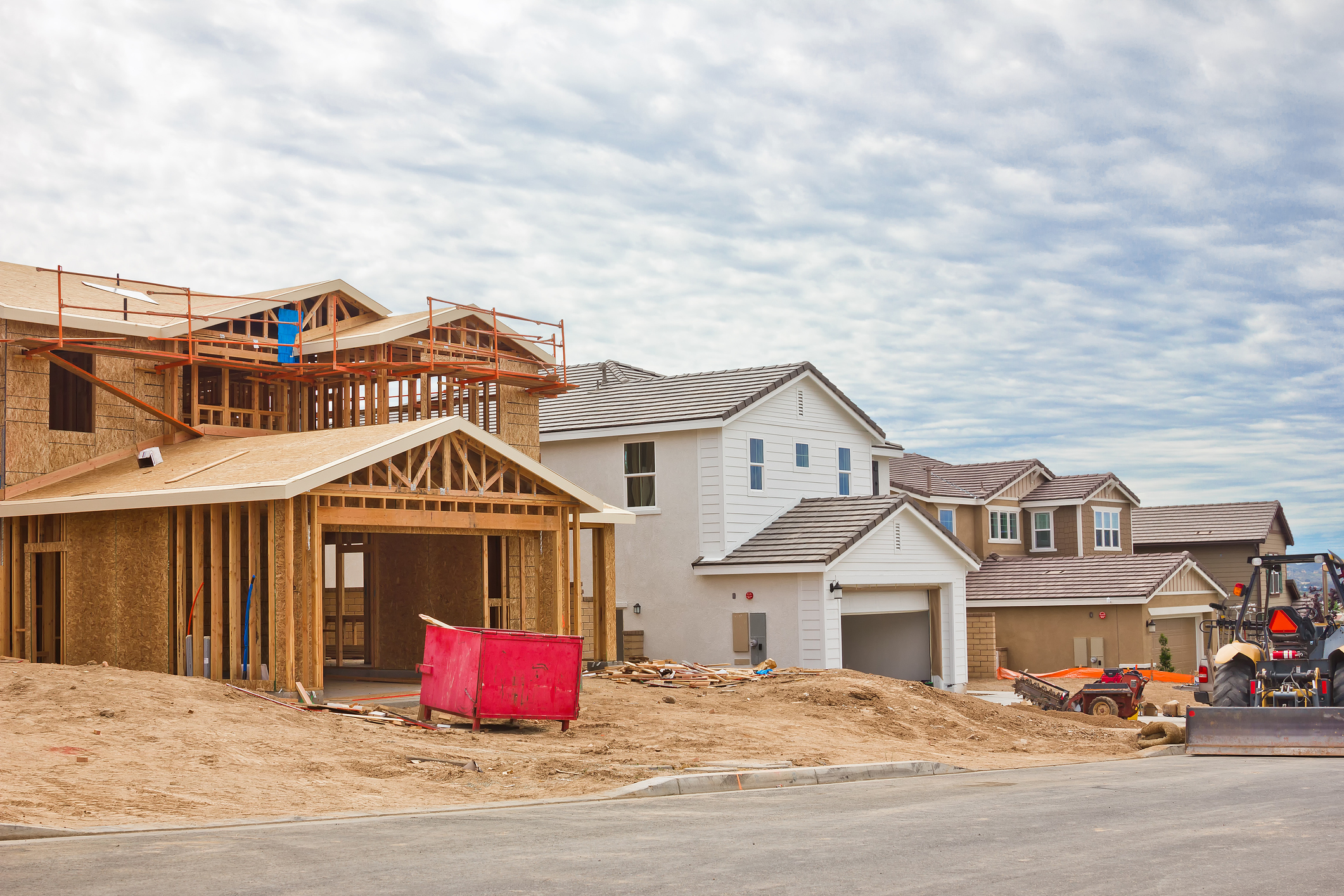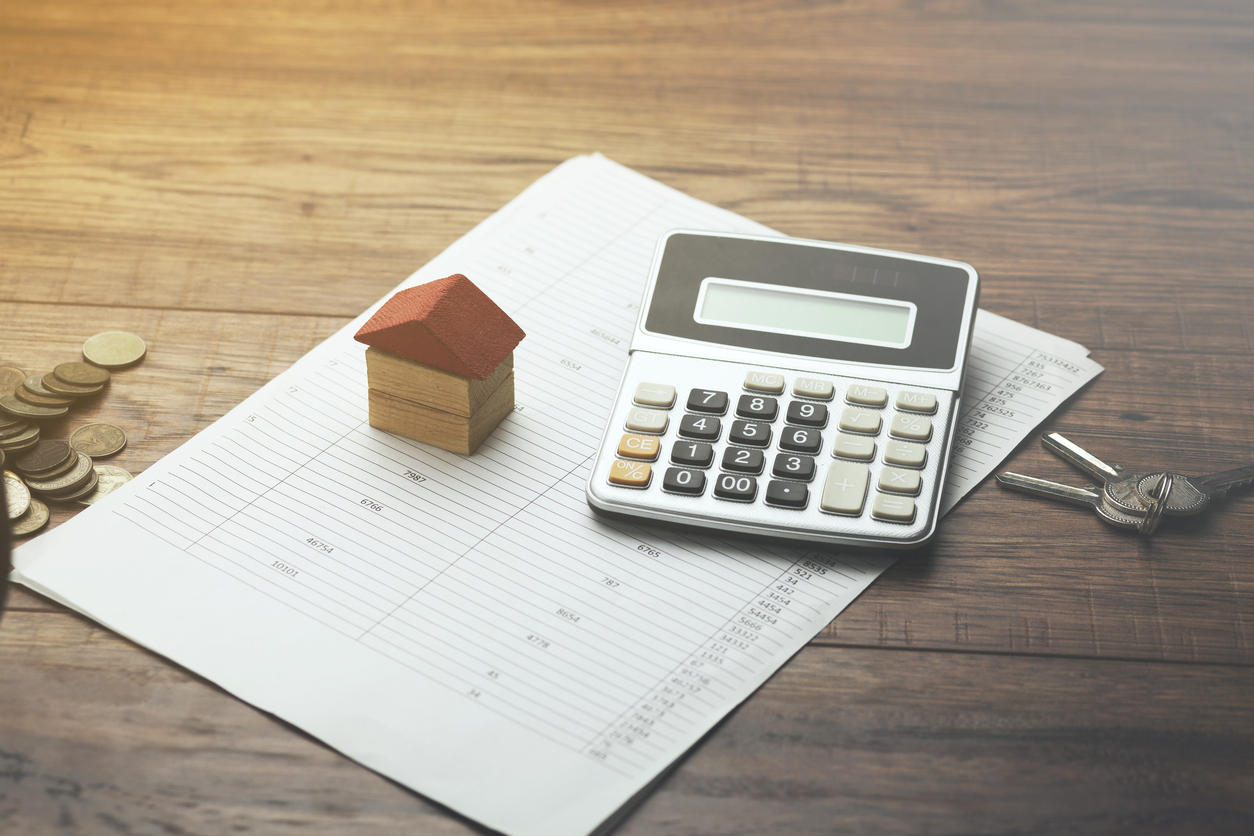 We've been waiting for June to catch up.  It finally happened (almost).
Back in April, real estate activity was significantly limited and the showing of property was restricted which caused the number of closed properties in May and early June to be much lower than last year.
Bottom line, fewer properties going under contract in April caused fewer closings 30 to 45 days later.
Closed properties in May were down compared to 2019 by 44% in Northern Colorado and 43% in Metro Denver.
Then activity jumped significantly in May.  The number of properties going under contract was way up compared to last year.
We've been wondering when we would see this sales activity reflected in the number of closed properties.
Well, it finally happened (almost).
The number of closings so far in June compared to the same time period through June of 2019 is only down 1.8% in Northern Colorado and 1.6% in Metro Denver.
In both markets, there are only a handful of closings separating activity in June 2020 versus June 2019.
By the end of the month, when all the transactions are tallied up, we expect that June of this year will out pace June of last year in terms of number of transactions.
This is significant not only because of COVID-19, but also because of the reduced inventory compared to last year.  Quite simply, there are fewer homes to buy.
All of this speaks to the health and resiliency of the Front Range market.

Podcasts are a growing medium as listeners search for new sources of entertainment and information. In 2018 there were about 550,000 podcasts, in 2019 there are more than 750,000. Listeners are growing too, an estimated 20 million more people in the U.S. are listening to podcasts this year as compared to2018.
This growth in audio entertainment inspired us to pull together a few of our favorite real estate podcasts. Whether you're interested in investing in real estate, looking to make a move to a new home, or just want to know what's happening in the market, here are our recommendations:
For Investors:
The Millennial Real Estate Investor
Find your niches in Real Estate with Dan Mackin and Ben Welch, who host experts with stories about their investing successes and challenges. Learn from the experienced guests on this show the many ways to get into investing and succeed at it.
Listen to Millennial Real Estate Investor wherever you get your podcasts (Icon linked):
Cash Flow Connection
If you're drawn to the commercial side of real estate, Cash Flow Connections with host, Hunter Thompson, is an informative podcast that interviews leading investors, sponsors and managers. Learn about all the aspects of commercial real estate from all viewpoints to find the right fit for you.
Windermere's Chief Economist, Matthew Gardner, was just interviewed about the state of the real estate market, and what to expect in the next recession (hint: it won't be driven by housing). You can listen to that episode here.
Listen to Cash Flow Connection wherever you get your podcasts:
For Those About to Move
Windermere Home and Wealth
Host Brian Bushlach interviews business owners, local guides, and Windermere agents in each episode about different areas throughout the Western U.S. and what they have to offer to those who live or visit there. Learn about what's attracting newcomers to the area, and what the local real estate market looks like. This podcast is sure to stir your wanderlust.
Listen to Windermere Home and Wealth wherever you get your podcasts:
Finding Home with 106.1 KISS FM
Join first-time home buyers, and radio personalities, Anthony and Carla Marie from 106.1 KISS FM, as they walk through the home buying journey with their Windermere agents. This podcast is both entertaining and informative as they ask the questions you've always wanted answers to. With their knowledgeable real estate agents by their sides, they're taking you along as they get approved, look for houses, and even put an offer on a home.
Listen to Finding Home on iHeartRadio:
Stay Informed
Housing Developments
Hosted by National Association of Home Builders CEO Jerry Howard and Chief Lobbyist Jim Tobin, this podcast covers updates in the housing market and building industry across the nation. Learn from experts in the field about recent laws and the news of the industry.
Listen to Housing Developments wherever you get your podcasts:
Real Estate News with Kathy Fettke
This podcast is aimed at real estate investors who want to stay curren on the latest real estate news. Presented in bite sized episodes, listeners can learn about laws, regulations, and economic events that affect real estate and their local market.
Listen wherever you get your podcasts:

Have you ever rented the unit in someone's basement? Maybe your spouse's mother moved into your "Mother-In-Law Unit" above your garage? Or have you ever traveled and stayed in a pool house for your stay? Commonly referred to as "Mother-In-Law" units, homeowners use these as a way to fill the space in their home and gain residual income, either from vacationers or long-term tenants.
The official terms for these units are Additional Dwelling Units (ADU) or Detached Additional Dwelling Units (DADU's), and are defined as extra spaces in homes and on properties where someone can live completely independent of the main house.
These units can be almost anywhere on the property, but they are usually located in the basement, in the backyard, or above the garage. They have their own bathroom and kitchen facilities, and sometimes they share laundry with the main house.
Thinking of adding a unit to your home? Here are some benefits and risks, as well as important aspects to consider before you build:
Benefits
Homeowners can maximize their investment by renting out the extra space to long-term tenants for short-term vacationers. These tenants can help pay off debt or create an extra stream of income to pay for other needs or wants.
Depending on several factors, including the size of the unit, the market in the area, and other factors, each homeowner should decide which option they are more comfortable with. These decisions should be made before they list the unit for rent to best market to the right audience.
Risks
An obvious risk is that when you open your space to a stranger, there's a possibility that things might end poorly. Either the tenants could turn out to be untrustworthy, or unreliable, leading to a financial burden.
To minimize the risks, it's a good idea to use an application process to check backgrounds and employment history as a tool to get to know the potential tenant. Make sure to adhere to the National Fair Housing Laws and your local regulations.
Things to Consider:
What are the shared spaces?

Would you be comfortable sharing those spaces, and potentially appliances, with a new person each weekend, or would you rather get to know the long-term tenant who would use those on a consistent basis?
Rooms like the kitchen can be great for those who want to get more interaction from their vacation renters. However, sharing one bathroom between the homeowners and the visitors can be uncomfortable and risky.
Would you be okay with a long-term renter using your laundry facilities? What kind of access would they need to the house in order to use those machines?
What is the size of the ADU/DADU?

Is it truly a space where someone could live, or would it be too tight to fit all the necessary appliances?
Does the unit adhere to your local housing codes as a livable space?
How close are the units and what noise level are you comfortable with?

As a long-term landlord, tenants have the right to quiet enjoyment without the landlord barging into their space or controlling their activities. If the unit is in the basement and the tenant has friends or family over, that noise could permeate into your unit in the late hours of the night. A way to prevent this is to be sure to layout quiet hours and expectations before they sign the lease or make an agreement so that you and the tenant are on the same page.
The same goes for the rules in the vacation rental listing. Managing expectations is the first way to create a relationship with the tenants, even those there for the weekend.
What improvements are required to make the unit livable?

Do you need to add a kitchen or a bathroom? What are the costs associated with those improvements and would the market-rate rental prices make up for those improvements? You might not get your money back within the year, but if you're dedicated to making the space worth it to rent it out over the next few years, these improvements, and financial obligations are necessary.
If these initial investments aren't viable for your situation, it might be a good idea to look at other options to earn rent from your home, including adding roommates with whom you're willing to share all the common spaces.
Whatever you decide, it's important to be familiar with the rental market and regulations in both your local region and your neighborhood.
Do you have an ADU or DADU on your property? How do you use it? Let us know in the comments.